As major diseases become a little less lethal, American life expectancy has reached a new high, a new report from the Centers for Disease Control and Prevention has found. A baby born in the U.S. in 2012 can expect to live 78.8 years on average — or just over a month longer than a baby born the previous year.
As usual, women can expect to live longer: 81.2 years, compared to 76.4 years for men. "Although changes in mortality are relatively small from one year to the next, long-term trends show the apparent progress in reducing mortality," the CDC said in the report.
The overall death rate fell by 1.1 percent, with most deaths caused by heart disease, cancer, chronic lower respiratory diseases, stroke, unintentional injuries, Alzheimer's disease, diabetes, influenza and pneumonia, kidney disease and suicide. The number of Americans succumbing to eight of those 10 leading causes of death "decreased significantly," the National Center for Health Statistics found. But the suicide rate rose by 2.4 percent, something that's puzzling researchers.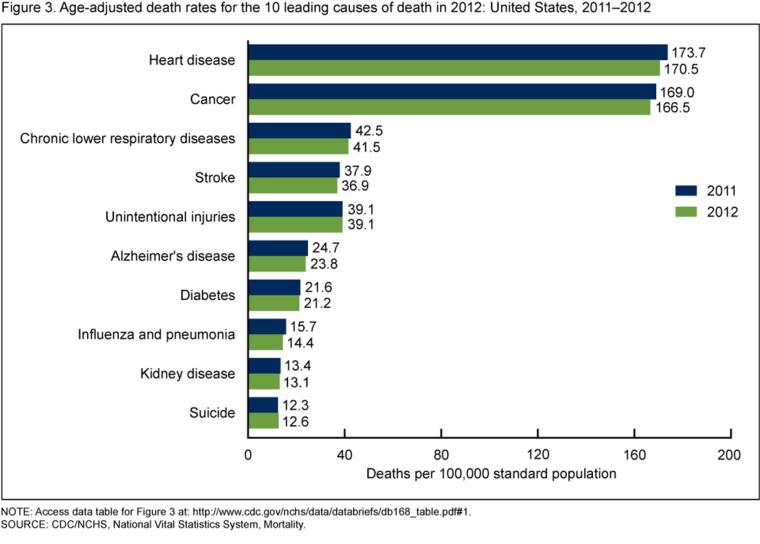 IN-DEPTH
-Agnes Pawlowski