Roller-coasters, carnivals and kiddie rides may be a staple of summer fun, but a massive study of hospital injury records shows there's a downside to the thrill: 4,400 kids a year who get hurt.
Most of the injuries are not serious -- just bumps and bruises, but about 67 kids a year, or 1.5 percent, are injured badly enough to be hospitalized, according to an analysis of data from the National Electronic Injury Surveillance System, which includes reports from about 100 nationally representative hospitals. It's the most in-depth study to date, tracking 20 years of injuries which occurred at fixed-site amusement parks, mobile carnivals and fairs and coin-operated rides at places like malls, stores and restaurants.
About 20 kids a day are hurt on rides in the peak season between May and September. "That's one every two hours," said Dr. Gary A. Smith, who conducted the research for Center for Injury Research and Policy at Nationwide Children's Hospital in Columbus, Ohio.
Such harm -- and the most in-depth study to date on ride injuries -- highlights the need for more awareness, better education, and increased tracking and oversight, he said.
"In the past, the discussion has always been on roller-coaster injuries and the bigger rides," Smith said. "The message here is that these injuries occur across a broad spectrum of types of rides and across many locations."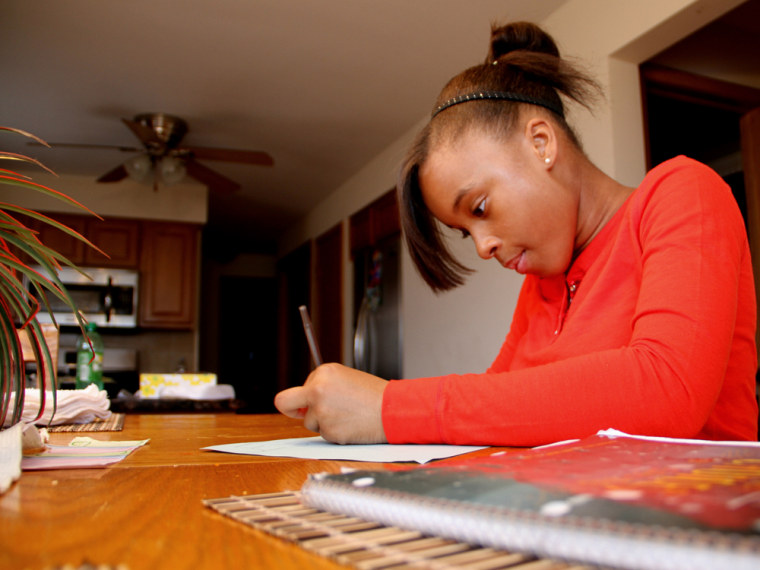 Destini Lofton was 8 when she broke her wrist in 2008 on an indoor roller-coaster in Chicago.
"She turned around to high-five one of her nieces," recalled Crystal Malone, 47, Destini's mother. "Her wrist caught between the rides."
Overall, some 92,885 children ages 16 and younger were injured on amusement rides between 1990 and 2010, Smith's team found. Researchers conducted a case-by-case review of more than 5,626 narratives from the NEISS reports.
Officials with the International Association of Amusement Parks and Attractions or IAAPA are quick to note, however, that about 297 million people -- adults and children -- safely rode 1.7 billion rides in the U.S. in 2011.
"Injuries are rare, especially in the context of the tremendous number of rides given each year," said Colleen Mangone, a spokeswoman for the group. She estimated that the likelihood of being seriously injured at a fixed-site amusement park ride in the U.S. about 1 in 24 million.
The most serious injuries are deaths, of course, but the new report didn't include how many children died because fatalities aren't tracked by hospital injury reports. Fifty-two deaths tied to amusement rides were logged between 1990 and 2004, according to a 2005 report by the Consumer Product Safety Commission, but no later figures are available, a spokesman said.  
More girls than boys were hurt on rides -- 55.5 percent vs. 45.5 percent -- which was a surprise because boys are typically more injury-prone in such studies, said Smith, who didn't have a good explanation for the result.
Most kids were hurt during falls, with nearly 32 percent of injuries caused by falling in, on, off or against rides. The head and neck was the most common body part hurt, 28 percent, and soft tissue injuries were the most common kind, accounting for 30 percent of the harm, the study showed.
Big, fixed-site amusement parks appeared to account for about 33 percent of the injuries, with mobile carnivals responsible for about 30 percent. That's an uncertain figure, though, because in about 25 percent of cases the particular site was unknown.
Surprising, though, was that nearly 12 percent of injuries reportedly were caused by rides at malls, stores, restaurants or arcades.
"These might be areas where kids might go for birthday parties," he said.  
The youngest children, those aged 0 to 5, were most likely to be hurt on those rides, and they were more than twice as likely to suffer concussions and 1.76 times more likely to suffer cuts.
That's likely because a very young child's center of gravity is so high, it makes them prone to topple headfirst when they fall. And the coin-operated rides often lack sturdy restraints or a cushioned surface on which to fall.
That spotlights a problem with amusement park rides: uncertain regulation. The CPSC oversees mobile rides used for carnivals and fairs, but it has no jurisdiction over fixed-site rides at big parks or small malls. Instead, various state and local authorities are responsible for those rides, so even limited common standards often aren't followed.
That issue, combined with spotty tracking of injuries and deaths, means that it's impossible to tell exactly which attractions are responsible for most harm, or whether it's getting worse over time.
"I think fear mongering is the easy thing to do, but that doesn't really solve the problem," Smith said. "I try to do these reports in a way that we can inform the public, information the industry and inform policy makers. We want to inform the people who have the ability to keep kids safe."
Related stories: