Chemotherapy has saved the lives of millions of women with breast cancer, but it may have also damaged their hearts.
On Thursday, the American Heart Association gave a stark warning — women with breast cancer may be at increased risk of cardiovascular disease, including heart failure. The team of specialists cautioned that breast cancer patients and their doctors should weigh the benefits of specific treatments against potential harm to their hearts. It's the first major report on a link between the two diseases.
There are three main reasons for heightened risk for cardiovascular disease for breast cancer survivors:
pre-existing heart risk factors, such as uncontrolled hypertension or high cholesterol that goes unchecked through their breast cancer treatment
exposure to chemotherapy and radiation that damage the heart
an increasingly sedentary lifestyle that leads to weight gain during the treatment phase
"Both breast cancer and cardiovascular disease share risk factors," said Dr. Susan Gilchrist, a cardiologist at MD Anderson whose research focuses on cardiorespiratory fitness in cancer patients. "That includes weight gain, loss of exercise or sedentary behaviors, and metabolic dysfunction, which are a risks factor for breast cancer recurrence and cardiovascular disease."
The greatest risk is from the chemotherapy drug doxorubicin, an anthracyclin. Eight treatments increase heart failure risk by 5 percent, up to a 48 percent increase after 14 doses, the doctors wrote in the statement.
But women with breast cancer are not encouraged to avoid treatment.
"Any patient who is going to undergo breast cancer treatment — whether they have heart disease at the beginning or not — should be aware of the potential effects of the treatments on their heart," said Dr. Laxmi Mehta, chair of the AHA writing committee and director of the Women's Cardiovascular Health Program at The Ohio State University in Columbus, Ohio. "This should not deter or scare patients from undergoing breast cancer treatment, but should allow them to make informed decisions with their doctor on the best cancer treatment for them."
Related: Breast Cancer May Return Even 20 Years Later, Study Finds
With the statement, the Heart Association hopes to change perception of the biggest threats to women after beating cancer. Breast cancer survivors, over 65, are more likely to die from cardiovascular diseases, such as heart failure, rather than breast cancer.
"Anybody that hears the words 'you've got cancer' starts to change their life. The bumps in the road mold us to be better people."
"We want patients to get the best treatment for their breast cancer," said Mehta. "Everyone should have a conversation with their doctor about what are the side effects."
Connie Hagen, 67, was diagnosed with breast cancer last year and underwent a radical mastectomy, a surgical procedure that involves removal of breast, the underlying chest muscle, and the surrounding lymph nodes. Her doctors put her on a five-year estrogen pill therapy to lower the possibility of the cancer returning.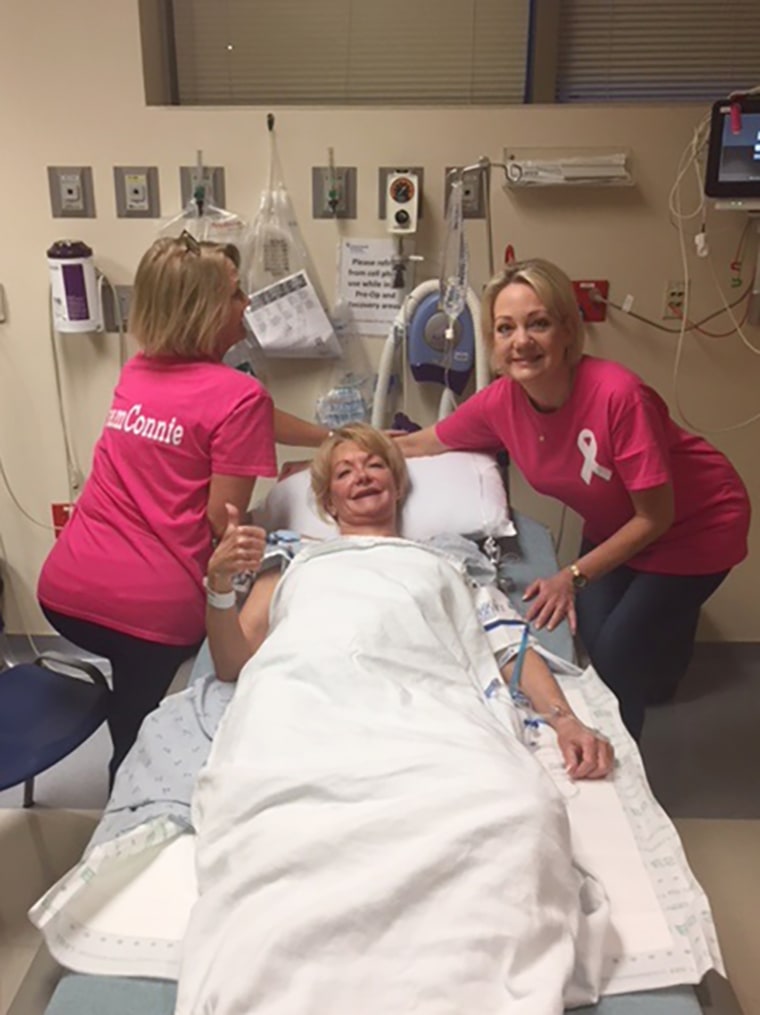 Hagen's breast surgeon then told her about her higher risk of heart disease and recommended that she see cardiologist Gilchrist.
"A lot of a woman's risk is modifiable with changes in her behavior."
"I was in a state of shock at the percentage of high risk of cancer survivors after treatment," said Hagen, who lives in Longview, Texas. "I have family background of heart problems, so I said I'm in."
Related: Birth control pills still raise breast cancer risk
Gilchrist says most of the risk factors are in a patient's control.
"A lot of a woman's risk is modifiable with changes in her behavior," which can include medication or exercise, said Gilchrist.
After getting a personalized exercise prescription from Gilchrist, Hagen is playing tennis again — and likely reducing her risk of heart failure in the process.
"Anybody that hears the words 'you've got cancer' starts to change their life," said Hagen. "And this last year being diagnosed with cancer changed my attitude a lot. I don't take things for granted."