How can cancer patients be sure they're getting the latest treatments?
Fewer than 5 percent of adults with cancer will participate in a clinical trial, according to the American Cancer Society. Often it's because patients and their doctors may be unaware a trial for their condition exists.
A social media group is spreading potentially life-saving information, in real time.
It's called Colontown, a private Facebook community with over 2,500 colon cancer patients at different stages, loved ones, and caregivers sharing support, as well as scientific advances.
Member Kristin Tabeling of Colorado Springs, Colorado found a clinical trial there for her husband, Chris, who was diagnosed with stage 4 colon cancer. When the 44-year-old high school principal's chemotherapy stopped working, Tabeling sought a life-saving treatment for her husband.
"I don't know how you sort through 3,500 clinical trials with words that you don't even know what they mean," Tabeling told NBC News.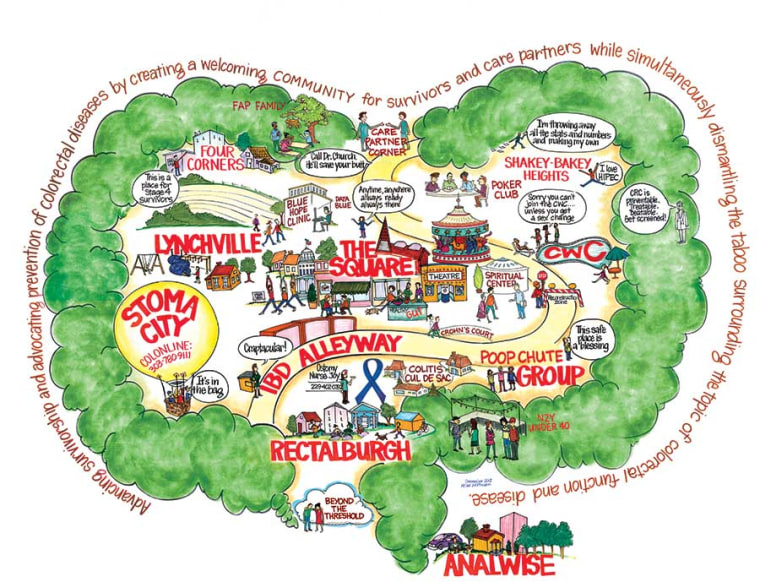 The Colontown community is divided into 40 "neighborhoods" — each focused on special interests — with comical names, like Rectalburgh. One section called the "the clinic" is dedicated to clinical trials.
That's where Tom Marsilje, a San Diego scientist specializing in cancer drug research, regularly posts. Marsilje is also a stage 4 colon cancer patient searching for his own cure.
"Now that I'm an activist and an advocate for others; I go through my research project as I try to save my own life," said Marsilje. "As soon as scientific information is released on paper or a scientific meeting, I post it to the Colontown Clinic, in real time," says Marsilje.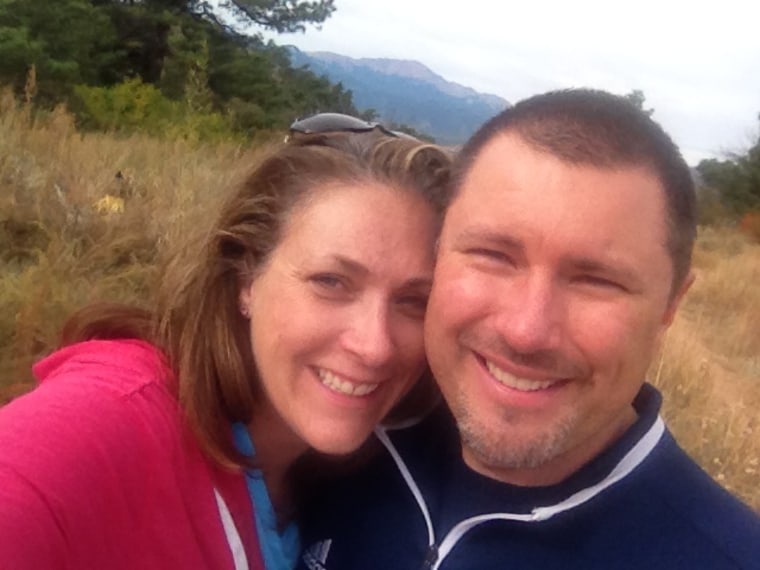 The National Institutes of Health (NIH) has a large government organized database with clinical trial information. However, the database of the latest interventional trials intimidated even Marsilje, who has an extensive oncology background. Marsilje believes "the clinic" section of Colontown levels the playing field, giving people access to cutting edge scientific research.
Related: Where You Live Determines What Kills You
There have long been online support groups and blogs for cancer patients and people with other diseases and Colontown is the latest tool to help patients find comfort and strength in numbers.
"When I sit in the hospital late at night, when Chris is sleeping after a procedure and I look out the window and it's dark; I miss my kids, I miss my husband," said Tabeling. "I can get online and someone is there to talk to me, to listen to me, to tell me that I am not alone.
For more information or to apply to be a member, go to Colontown, or call the helpline at (877) 422-2030.