Emotions overflowed in a Detroit courtroom on Tuesday as victims of a disgraced cancer doctor took the stand and begged a judge to give him a life sentence for misdiagnosing and overtreating them to make millions.
Dr. Farid Fata sat expressionless as his former patients began taking the stand at 10-minute intervals to describe their medical nightmares.
Maggie Dorsey, 43, broke down weeping as she spoke and her teenage daughter had to finish reading her statement. She testified that she had a blood disorder but Fata diagnosed her with cancer and treated her aggressively with chemotherapy.
The side effects ruined her health, she said.
"Even though I'm not dead, I'm a shadow of my former self," she told the court.
"Many days I have felt like a burden. I should have known the treatment wasn't right. I supported his practice with my treatment … and he diminished my life. In hurting me, he hurt my husband and my children."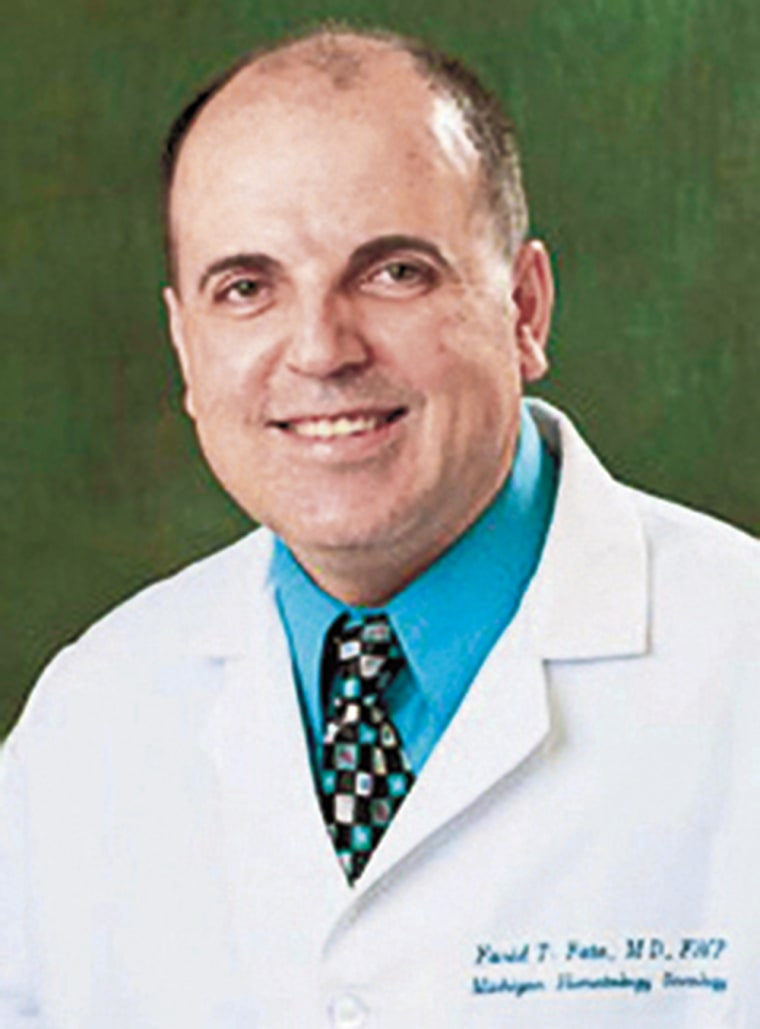 Christopher Sneary did have cancer but says he was overtreated between 2011 and Fata's arrest on federal fraud charges in 2013.
He had 40 days of chemo, 14 days of hydration, three iron infusions, three blood transfusions, 24 steroid injections and 37 radiation treatments — for a testicular cancer that other doctors later said should have been easy to get rid of.
He now suffers from neuropathy in his hands and feet. His kidneys almost failed and his bladder and liver were compromised. He underwent unnecessary removal of a testicle, affecting his sex life.
On the stand, he turned to Fata and unleashed his anger.
"You're a cowardly bastard with no regard for human life," Sneary told the oncologist.
Fata, who pleaded guilty to fraud for collecting millions from insurance companies for needless treatments, has not testified. His lawyers have filed a sentencing memo but it is under seal and they have declined to comment.
Prosecutors are asking for a sentence of 175 years in prison, likening Fata to a medical version of Ponzi scammer Bernard Madoff and accusing him of bullying patients into dangerous treatments that underwrote an opulent lifestyle.
They say some patients were told they had cancer when they did not. Others had cancer but were given far too much chemotherapy. Still others who were dying with cancer were promised a cure and given chemotherapy that reduced their quality of life, prosecutors charged.