As more is learned about what causes cancer, scientists are discovering it can be less important where the disease is located and more crucial to know if it has a certain genetic mutation.
At the annual meeting of the American Society of Clinical Oncologists (ASCO) in Chicago this week, the world's leading cancer doctors focused on one of the most promising new avenues: the genes that cause cancer. Vice-President Joe Biden considers it a cornerstone of his Cancer Moonshot Initiative.
By targeting specific genetic mutations, one California doctor is already bringing this future of cancer care to her patients.
Oncologist Dr. Pamela Munster is not only a leading BRCA mutation researcher, she's also a breast cancer survivor. Munster started the University of California San Francisco's Center for BRCA Research after learning that she carried the BRCA mutation and being diagnosed with the disease.
BRCA1 and BRCA2 are well known for increasing the risk of breast and ovarian cancer in women — it's the mutation made famous by Angelina Jolie.
Related: Even People with Breast Cancer Risk Genes Can Lower Risk
After surgery, Munster realized she would also need a lifetime of pancreatic screenings and screenings for skin cancer because her BRCA mutation — which has now been linked to not just breast and ovarian cancer, but prostate, pancreatic and skin cancers.
"I was really stuck with the fact that I had to find four doctors for myself and for screening," Munster said.
Munster was shocked at how overwhelming it was.
"If this was difficult for me, I thought this must be very erroneous for someone who doesn't live and breathe cancer like I do," she said.
The BRCA Clinic, the second of its kind in the United States along with one at the University of Pennsylvania, provides care for people affected by mutations in those two particular genes.
Targeting mutated genes marks a shift in cancer research: The San Francisco clinic offers a unique model of care for cancer patients with hereditary cancers due to BRCA — and strives to provide on stop shopping for screenings, prevention education, and treatment for both patients and their families affected by genetic mutations.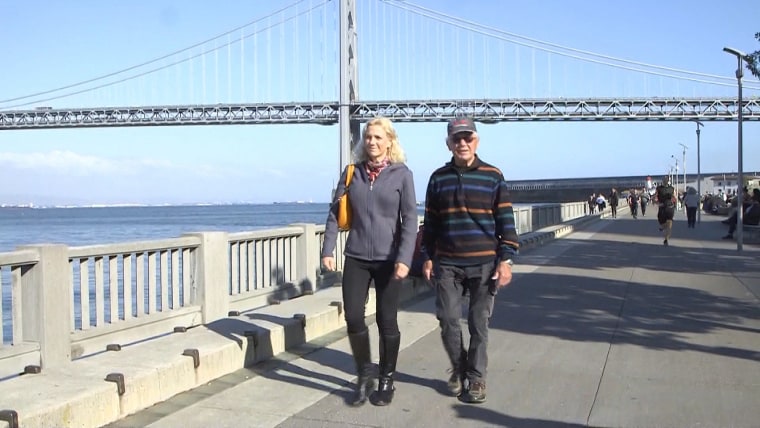 "There needs to be a place where the family members can go," Munster told NBC News. "If we have the opportunity to diagnose risk early we have a better opportunity to prevent cancers."
It was her unique knowledge of BRCA, combined with her personal experience, that led Munster to have her own father tested when he was diagnosed with advance pancreatic cancer at age 78. Pancreatic cancer is especially deadly, with a 5-year survival rate of only 6 percent.
He tested positive for BRCA and when conventional chemotherapy was not working, his doctors were able to target treatment specifically designed for his mutation.
Three years later, he has beaten the odds and is still alive.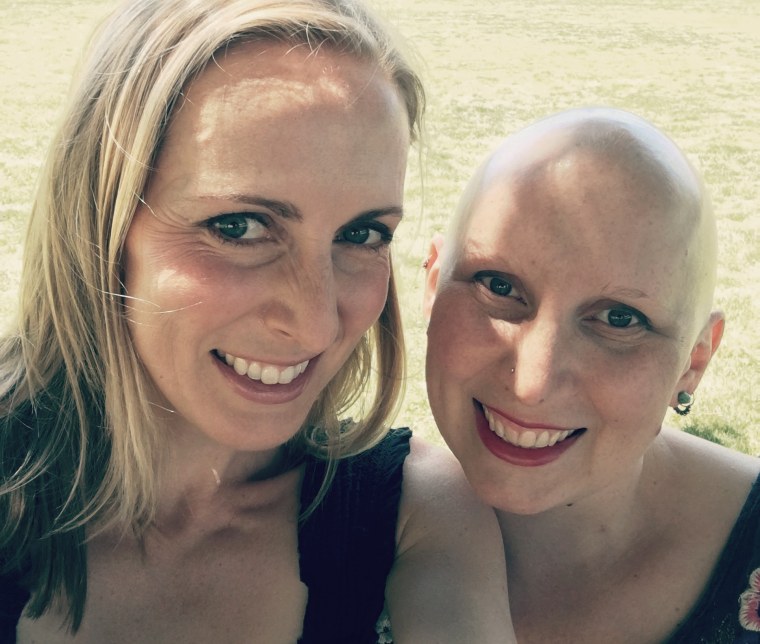 Lauren Bochnowski of San Ramon, California also has a BRCA mutation, but she's healthy and cancer-free. The 36-year-old was tested after her sister was diagnosed with a rare form of breast cancer and is now a patient at Munster's San Francisco clinic.
"It's really nice to know I can call one person and get all the answers that I need," she said.
Related: Catching Breast Cancer Early Saves Lives
While testing positive for a BRCA-1 mutation was not happy news for Bochnowski, being able to rely on the BRCA clinic, gives her more confidence in her future.
NBC News Health and medical producer Tracy Jarrett contributed to this report