As fewer men smoke, fewer are also dying from prostate cancer, researchers reported Thursday.
It's good news for men, who are reaping the benefits of kicking the habit, sometimes decades later. But in this case, the benefits seem to come more quickly, according to the report published in the journal Preventing Chronic Disease.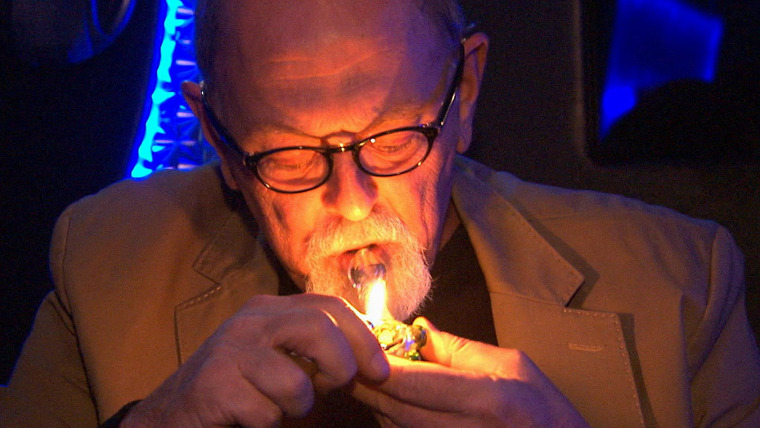 "From 1999 through 2010, decreasing prostate cancer mortality rates were consistent with a reduction in cigarette smoking at the population level," Miranda Jones of Johns Hopkins Bloomberg School of Public Health and colleagues wrote in their report.
Smoking's only been blamed as a cause of prostate cancer since 2014. But smoking's known to cause dozens of deadly illnesses, including heart disease, lung cancer, bladder cancer, breast cancer, chronic obstructive pulmonary disease and stroke.
Related: Percentage of U.S. Smokers Plummets
Jones and her colleagues noted that prostate cancer seemed to be declining and decided to see if it tracked with a drop in smoking.
They looked at four very different states: Kentucky, where the most people smoke, Utah, where the fewest smoke and Maryland and California, with average smoking rates.
"Findings from other studies, including the Surgeon General's report, indicate that it's the current smoking behavior that contributes to prostate cancer mortality. Unlike lung cancer where lagged trends are important, it's recent smoking that is important to prostate cancer mortality," Jones told NBC News.
Related: Smokers Less Likely to Get Hired
What her team found was that cigarette smoking in Kentucky and Maryland declined by 3 percent per year and prostate cancer mortality rates declined by 3.5 percent per year.
In California and Utah, cigarette smoking declined by 3.5 percent per year, and prostate cancer mortality rates declined by 2.1 percent to 2.5 percent a year.
Just because numbers correlate doesn't mean one thing causes another. But the team noticed something interesting in Utah, where much of the population belong to the Mormon church, which discourages smoking.
Only 9 percent of Mormon men smoke in Utah. But 24.5 percent of non-Mormon men do, higher than the national average. About 19 percent of U.S. men smoke and about 15 percent of women do, according to the Centers for Disease Control and Prevention.
Related: U.S. Diet Adds to Prostate Cancer Deaths
Utah's also among the states with the highest death rates from prostate cancer.
"We speculate that the higher rate of prostate cancer mortality in Utah despite an overall low smoking prevalence could be the result of prostate cancer deaths occurring among non-LDS men who are more likely to smoke," Jones's team wrote.
"However, we do not have information to confirm our speculation."
Prostate cancer is very common, showing up in 240,000 U.S. men every year. It kills about 30,000 a year.
Smoking kills half a million Americans each year and costs more than $300 billion, CDC says.