The market for treating cancer has grown to $107 billion, according to a report released Thursday.
And it costs, on average, $58,000 to treat someone with cancer who had private insurance, the report from IMS Health finds.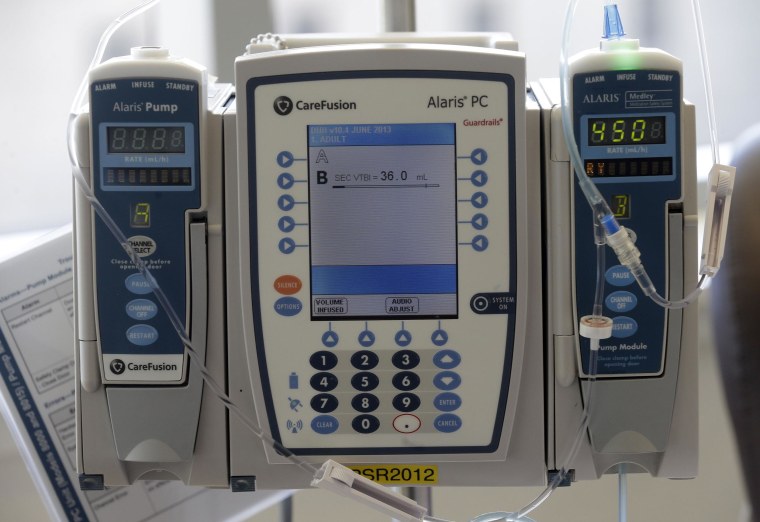 The report shows just how lucrative the cancer drug market is, and helps explain why so many drug companies are hustling to develop new and better cancer treatments. And while they're benefiting patients, they are also costing.
While the report is global, it finds the U.S. accounts for 45 percent of the world cancer market.
"The growth in costs of oncology therapeutics and supportive care has accelerated since 2011," the IMS Institute for Healthcare Informatics says in a statement.
"In the U.S., cancer drugs now make up 11.5 percent of total drug costs, up from 10.5 percent in 2011."
Related: Experts Demand Cheaper Cancer Drugs
It's easy to see why. In 2014, all new cancer drugs approved by the U.S. Food and Drug Administration cost more than $120,000 a year to use.
The $107 billion does not necessarily reflect what people or their insurance companies had to pay for drugs. It's based on full retail price. Big insurers and health systems often negotiate large discounts.
"In the U.S., cancer drugs now make up 11.5 percent of total drug costs, up from 10.5 percent in 2011."
The report finds that drug companies do give more discounts and rebates.
"Some type of coupon or patient cost offset was used for more than a quarter of cancer drug retail prescriptions filled by patients with commercial insurance in 2015, up from 5 percent in 2011 and reflecting efforts by manufacturers to reduce patient out-of-pocket costs. The average cost offset has averaged about $750 per prescription over the past five years," IMS said.
But still, patients paid a lot.
"Patients with commercial insurance who were treated in 2014 with cancer drugs received by injection or infusion were responsible for more than $7,000 of costs on average, compared to $3,000 for those patients receiving only oral medicines," the report said.
Related: Cancer Treatment Drives Survivors Into Debt
Cancer care barely resembles the old days of toxic chemotherapy that destroyed patient's digestive systems, cost them their hair and ravaged their health. Companies are now investing in targeted treatments that home in on specific mutations that cause tumors to grow and on immunotherapies that help the body destroy tumor cells.
Some of these drugs are remarkably successful, like the immune therapy drug that former president Jimmy Carter made famous.
"The pipeline of oncology drugs in clinical development has expanded by more than 60 percent during the past decade, with almost 90 percent of the focus on targeted agents," IMS said.
"Over 586 molecules are in clinical development, up 63 percent over the past 10 years, with targeted agents making up 87 percent of the current pipeline."
Compare that to the pipeline for new antibiotics, which cannot command such big prices and whose use is controlled. Just 37 are in clinical development, according to the Pew Charitable Trusts.
"The pipeline of oncology drugs in clinical development has expanded by more than 60 percent during the past decade."
The new oncology drugs are going after the biggest killers: lung cancer, breast cancer, ovarian cancer, prostate cancer and colon cancer.
The FDA is helping companies get these drugs to market faster, too.
"The median time from patent filing to approval for oncology drugs in 2015 was 9.5 years, down from 10.3 years in 2013. A series of initiatives, including the FDA Breakthrough Therapy designation introduced in 2012, may be contributing to the reduction," IMS said.
Related: Patients Pay $3 Billion For Wasted Cancer Drugs
"In the past three years, three molecules were approved within four years of patent registration."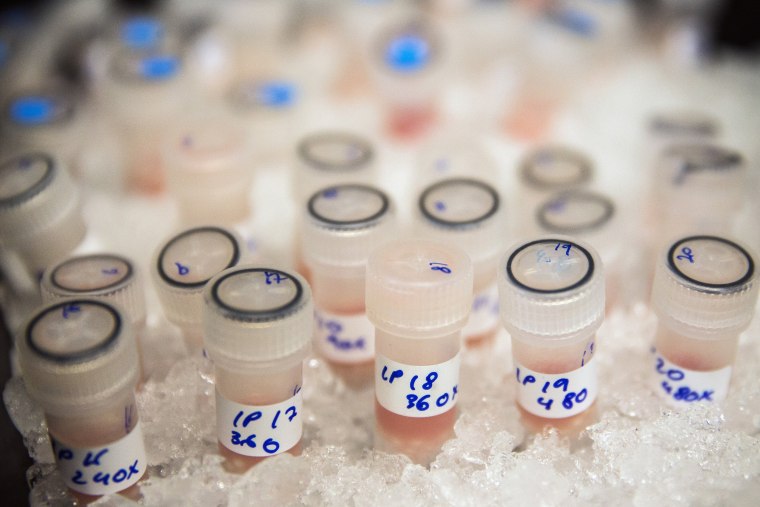 Cancer is the no. 2 killer in the U.S. and most developed countries, after heart disease, but just barely. It's the top killer among some age groups.
But this makes for big imbalances between the haves and the have-nots, especially globally.
"Targeted immunotherapies are available in most developed countries, but none of the emerging markets outside of the European Union has yet registered these treatments," IMS said.
"Of the drugs approved in 2014 and 2015 by a set of developed countries analyzed, only the U.S., France and Scotland have more than half included on reimbursement lists at the end of 2015."
Still, the market will continue to grow. IMS projects the market for cancer drugs will hit $150 billion by 2020.