A retired Texan had endured 12 years of chemotherapy for blood cancer only to see the disease come back stronger and meaner each time.
"It was long, hard and terrible," J.C. Cox, 66, said.
So when he was told that he could take part in a clinical trial of a newly modified form of immune therapy, he signed on.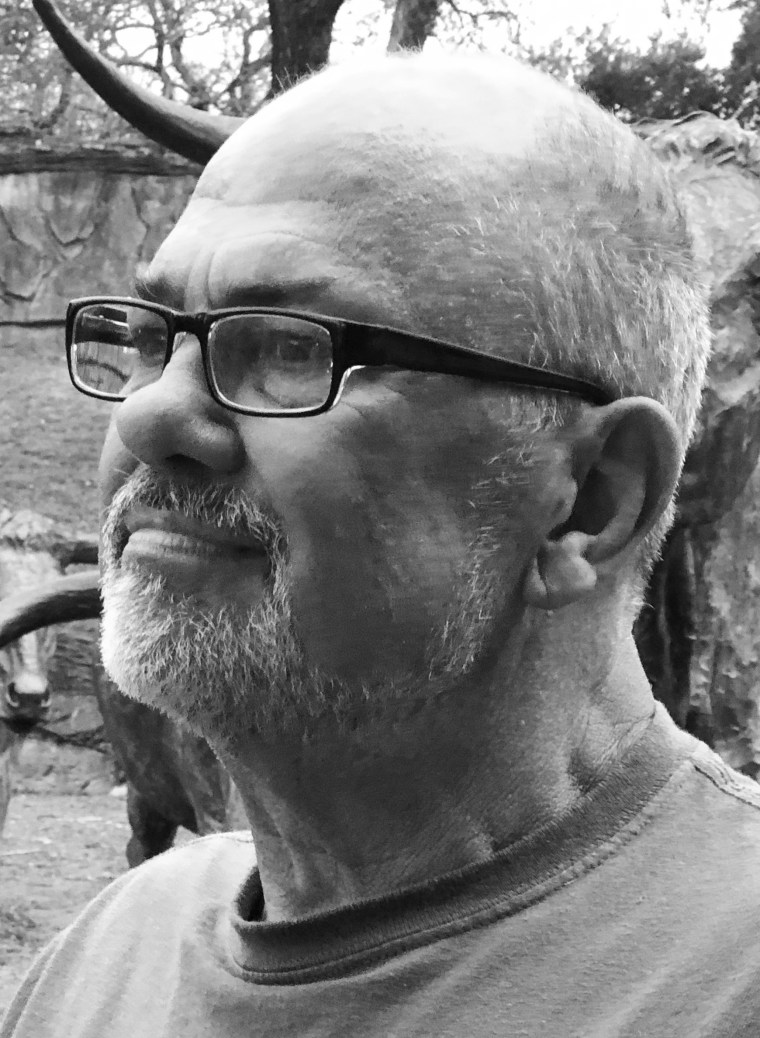 In that small preliminary trial, the results of which were published Wednesday in the New England Journal of Medicine, nearly two-thirds of the patients, all of whom had cancer so advanced that just a decade ago there would have been no hope for them, went into complete remission. Cox was among that two-thirds.
The new treatment involves tweaking a type of therapy called CAR-T that helps the immune system home in on cancer cells. Those tweaks appear to have made it more effective than its predecessor while also leading to fewer side effects, the study found.
In CAR-T therapy, doctors equip a patient's own T-cells with a sensor that essentially sniffs out a protein on cancer cells, allowing them to glom onto the protein and then destroy the diseased cells. CAR-T therapy has been approved by the U.S. Food and Drug Administration to treat several types of blood cancer.
The altered T cells end up working like a heat-seeking missile, said study co-author Dr. Katayoun Rezvani, a professor of stem cell transplantation and cellular therapy at The University of Texas MD Anderson Cancer Center.
There were several drawbacks to CAR-T, including the time it took to make the revved up T cells — which needed to be harvested from patients and then sent to a lab, their cost, and most important, the possibility of life-threatening side effects.
To try to make a cheaper, safer therapy that would potentially work for all patients, Rezvani and her colleagues switched from T-cells to a different type of immune cell, called natural killer cells.
"Natural killer cells are the best killers of virally infected and abnormal cells," she said. "They can continue to patrol and recognize abnormal cells."
There were several advantages to the natural killer cells, not the least of which was that, unlike T cells, they wouldn't make the patients sick by spewing out a flood of inflammatory proteins, leading to a severe condition called a cytokine storm. Another big advantage was that the natural killer cells from one patient could be given to another without any tissue matching. That meant that such cells from healthy donors or from donated umbilical cord blood could be banked and ready to use at any time.
Presumably, this would cut down on the wait time and the costs of the therapy, because the treatments weren't being tailor-made for each individual patient.
"A living drug"
Rezvani and her colleagues genetically modified the natural killer cells to have a receptor (the R in CAR) for a protein that is on the surface of the cancer cells they were targeting. The receptor would lock onto the protein and then the cell would do its work.
The researchers also tweaked the natural killer cells in two other ways. Unlike T cells which live for a long time, natural killer cells normally have a lifespan of just a couple of weeks, so the researchers added a growth factor that would keep them around for a lot longer. And as a precaution, they also inserted a switch that would allow the researchers to kill off the altered cells if they became too abundant.
Rezvani and her colleagues tested the new treatment in 11 blood cancer patients. When the patients were checked two months after treatment, seven had no signs of cancer while one other showed improvement but not complete remission. The other three had no response to the treatment.
Cox was the eighth patient to receive the new treatment, and initially had misgivings.
"I didn't have any other options," Cox, who received the treatment for non-Hodgkin lymphoma, said. "But it was scary knowing I would be No. 8 and would be getting the biggest dose. "
The trial had been set up to start with a low dose, and then wait to see if there were any serious side effects. If not, the plan was to increase the dose in later patients.
Cox's years of chemotherapy made him worry about possible side effects. "But it was probably the easiest thing I've ever done," he said.
The researchers themselves weren't sure what to expect. "We were amazed at the safety," Rezvani said. "And it didn't seem to matter what dose we gave. This truly is a living drug. It gets inside of the patient's body and starts growing and attacking the cancer cells."
Larger studies are needed, but if the treatment — which has been licensed to Takeda Pharmaceutical Co. — lives up to its early promise, Rezvani hopes to try it on other cancers, such as ones that affect the brain and the breasts.
The response of the patients in the new study is "impressive," said Dr. David Porter, the director of cell therapy and transplantation at the University of Pennsylvania Health System. "I think this is a major advance in the field of targeted cellular therapy."
Moreover, the natural killer treatments don't seem to have the same life-threatening complications as the original CAR-T therapy, Porter said in an email. Porter was involved with previous CAR-T research, but was not involved with this trial.
But, Porter cautioned, the study included a very small number of patients.
Cox wasn't sure what to expect when he went to be checked two months after receiving his treatment. The news was better than he could have imagined: there was no sign of his cancer.
"I did a lot of crying, but they were happy tears," he said. "I still get emotional when I talk about it."
Follow NBC HEALTH on Twitter & Facebook.