Tori Tomalia, a mother of three young children from Ann Arbor, Michigan, was diagnosed last year with stage IV lung cancer. She was only 37.
"I actually thought it was impossible for a nonsmoker to get lung cancer at my age," she told NBC News.
Emily Bennett Taylor, a healthy athlete from Los Angeles, California, was even younger when she got her diagnosis at 28. Her doctors were also surprised and brushed off her chronic cough as asthma.
Lung cancer is the top cancer killer of women, and some medical experts say that they are seeing more patients in their 20s and 30s, many of them nonsmokers. But because lung cancer carries the stigma of smoking, experts say it is often overlooked in non-smoking patients — and doesn't get the kind of funding or support given to breast cancer and other big killers.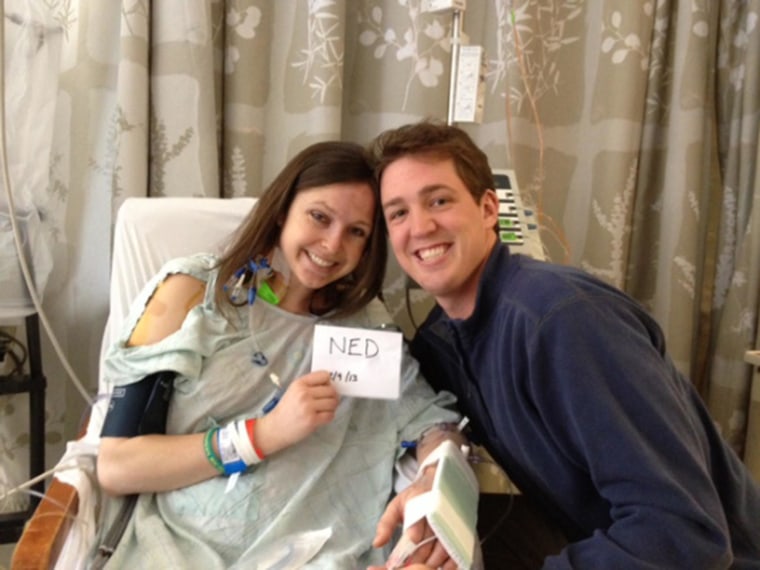 "One of the big problems is there is such a big association in the public's mind between smoking and lung cancer," said Dr. Lecia Sequist, a medical oncologist at Massachusetts General Hospital in Boston.
"No one deserves to get lung cancer," Sequist added. "But we are seeing a lot of patients who never smoked or smoked years ago or only in small amounts. We just don't know why."
Of the estimated 108,000 new lung cancer diagnoses among women each year in the United States, a shocking 72,000 will die, according to the American Cancer Society.
The disease takes more lives than breast, prostate, colon, and pancreatic cancers combined, and its survival rate is only 16 percent. Besides smoking, exposure to second-hand smoke, asbestos, radon or having a family history can put a woman at risk.
Doctors and and their patients say it's the stigma associated with smoking that is hurting them most, impeding research and compromising good patient care.
According to the Washington, D.C.-based Lung Cancer Alliance, for every person who dies of breast cancer, $26,000 is spent on research funds, yet less than $1,500 is allocated for those who die of lung cancer.
"My doctor said, 'Nobody your age and healthy ever got lung cancer — don't worry.'"
Activist Arielle Densen lost her mother, a nonsmoker, to lung cancer, and is on a mission to bring awareness to the issue during November, Lung Cancer Awareness Month.
"The statistics on lung cancer are so staggering and so many young, non-smoking individuals are dying from this disease and no one is really talking about it," Densen said.
"If you factor in private donations, the funding gap widens incredibly," she said. "Susan G. Komen alone raised $428 million in 2012; whereas the largest lung cancer groups bring in about $3 to $4 million a year."
Emily Bennett Taylor said her lung cancer diagnosis came in 2012 when she was seemingly in top physical shape.
"I played volleyball in college and still played a couple of times a week," she said. "For all intents and purposes, I was healthy."
She had just done a 13-mile mountain hike, when she said she noticed a cough and wheezing that "got worse and worse" and a pain in her right shoulder blade.
"They thought maybe I had allergies or had developed asthma late in life," said Taylor. She was given an inhaler and had to wait months before seeing a pulmonologist.
"My doctor said, 'Nobody your age and healthy ever got lung cancer — don't worry,'" she said.
But Taylor kept thinking about a Jill Costello, a UC Berkeley student and captain of the crew team who had been diagnosed with lung cancer at 21.
"I pushed for an X-ray," she said. Doctors found a stage IV tumor in her right lung.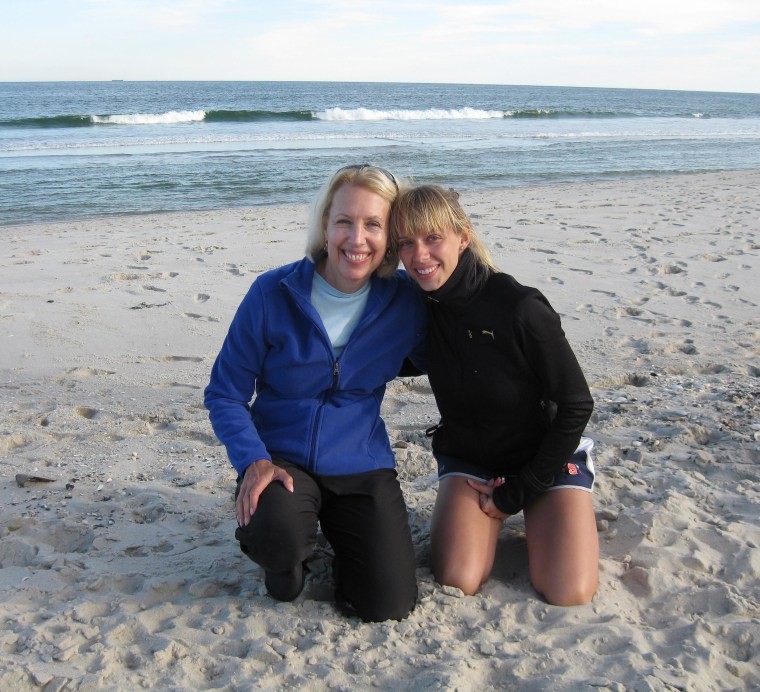 Taylor's cancer had metastasized outside of the lung, so the standard of care was palliative, but she fought for unconventional treatment. She moved to New York City and persuaded a top surgeon at Mt. Sinai Hospital to shrink the tumor through chemotherapy and then remove her lung.
She has since had follow-up radiation and 18 months later, is now cancer free. Taylor said she hopes no other nonsmoking women will face the stigma she experienced.
"We don't look at any other cancer this way," she said. "People think you did it to yourself or made a poor choice. It's time we started realizing it isn't just an old smoker's disease."
Taylor now volunteers with the Bonnie J. Addario Lung Cancer Foundation, which this year launched the first-ever Genomics of Young Lung Cancer study for women under 40. The study is looking for a unique cancer subtype that might be treated differently.
Genomic testing shows great promise in the treatment of cancer in young women, according to Dr. Deborah Morosini is vice president of clinical development for Foundation Medicine, Inc., in Cambridge, Massachusetts, which is doing the genetic testing for the study.
"What has been an enormously lethal disease with lack of pharma has been really turned around with the radical advent of target therapies," she told NBC News. "This is something that can actually move the field forward."
"Don't let them write it off if you're a nonsmoker — it's possible."
Morosini, a pathologist who worked in biotech, was propelled into advocacy after the death of her sister, actress Dana Reeve, wife of actor Christopher Reeve. She, too, was a nonsmoker and died of lung cancer in 2006 at age 45.
"My life was fragmented and I wanted everything to be guided by Dana and Chris' memory," she said.
Morosini said her sister might have benefitted from new therapies that pinpoint the genetic make-up of a tumor and "target" its driver.
"We can uncover note 315 genes and you can find whatever the driver is for the tumor about 85 percent of the time," she said.
Tailored drugs can give a patient more time — months and sometimes "a few years," she said, but the tumor eventually become resistant.
"That's where the magic in genomics comes in," said Morosini. "We can look at the tumor again and see what else we can target."
Tori Tomalia, who is now 38, has benefited from this therapy. For 11 months, she has been on the new drug Xalkori, which has fewer side effects than chemotherapy, and is "cautiously optimistic" about her future.
She urges young women who have a persistent cough to ask their doctor for a lung scan."For months everyone told me I had asthma, a cold, bronchitis," said Tomalia.
"Don't let your doctor exclude the possibility of lung cancer," she said. "There might be something else going on. Don't let them write it off if you're a nonsmoker — it's possible."