Tune in to NBC's "Nightly News with Lester Holt" at 6:30 p.m. ET for more information.
As John McCain returns to the U.S. Senate this week, neurosurgeons who specialize in brain cancer say the main concern for his continuing recovery from surgery for aggressive glioblastoma is tiny malignant cells that may have already migrated away from the tumor.
Surgery to remove a glioblastoma is challenging for even the most skilled surgeon. Because it's difficult to distinguish tumor tissue from healthy brain tissue, the safe removal of rogue cells can be especially problematic. If too much of the healthy tissue is removed, it could result in brain damage. If too little of the malignant tissue is removed, the cancer cells grow back, often even more aggressive than before.
"They have little tentacles that grow into the normal brain that are very hard to see in the operating room, even with a microscope," said Dr. Constantinos Hadjipanayis, chairman of the department of neurosurgery at New York's Mount Sinai Beth Israel.
Related: John McCain's Colleagues Say "Give It Hell, John"
Most Common Brain Tumor
It is a scenario all too familiar to mother and school teacher, Kim Richardson-Hippler. The 60-year-old from Ann Arbor, Michigan is fighting her third bout with glioblastoma, the same type of deadly brain cancer McCain has. Five years ago, when first diagnosed, Richardson-Hippler's prospects of survival were grim. She recalls how in one quick moment, her life was turned upside down.
"Everything changed so suddenly," Richardson-Hippler told NBC News. "The doctor told me, you're probably going to die soon."
Glioblastoma is the most common malignant brain tumor in the United States, with 12,390 new cases projected to be diagnosed this year. The aggressive cancer spreads into parts of the brain quickly and there is no cure. Radiation and chemotherapy treatments are given primarily with the hope of delaying the tumor's progress. Most patients survive about 14 months.
McCain, R., Ariz., received brain scans after last week's surgery, which confirmed doctors did clear away all the glioblastoma tumor that could be seen, according to a statement issued by the senator's office Wednesday night.
Most glioblastoma patients relapse when cells missed in the initial surgery begin to grow into a dangerous mass once again. Being able to find those stray cells and remove them safely is crucial for ultimate survival.
"The most important factor for prognosis is the amount of tumor that can be [removed]," said Dr. Steven Kalkanis, neurosurgeon at Henry Ford Cancer Institute in Detroit.
That's where Gleolan, a drug approved in June by the Food and Drug Administration, comes into play. It lights up brain cancer cells making them easier to visualize and remove.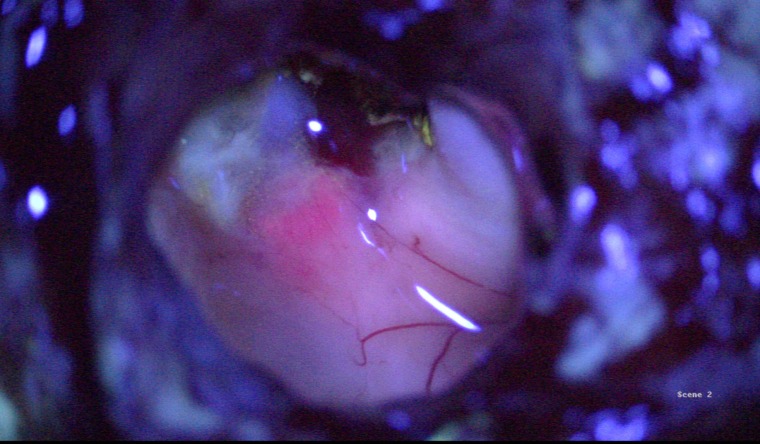 Richardson-Hippler's doctors performed surgery on her twice. The third time the cancer returned, she was devastated. The usually upbeat and optimistic mother of two daughters began to lose hope.
"It was very scary. I even asked the doctor if I was losing the battle," Richardson-Hippler said.
Related: How Deadly is a Brain Tumor? Now the DNA Can Tell
At that time, Gleolan, which was then called 5-ALA, was still in its experimental phase and being studied in a clinical trial. Richardson-Hippler learned of the drug by chance in a cancer support group, believing it was her best chance at survival. She agreed to one more surgery, but this time she would swallow the tumor-lighting drug four hours before the operation.
"They mixed it with apple juice and it wasn't bad," she said.
Gleolan crosses into the brain and specifically enters tumor cells, illuminating only the harmful tissue. With the aid of a special microscope, the neurosurgeon can more easily see the bright magenta or violet-colored cancer cells and attempt to remove them.
The technology is an important advance in the field of glioblastoma, experts say.
"Any technology that allow us to visualize the tumor in real time, to permit us to safely resect the tumor and differentiate it from the normal brain, is going to be a game changer," says Hajipanayis.
In a 2006 randomized control trial, 322 patients were given the 5-ALA drug. These patients had twice the rate of progression-free survival at six months, compared to patients who were not given the drug. They also remained tumor free for longer than if they had received standard therapy, about five months as opposed to 3.5 months. The drug is considered safe and well tolerated — possible side effects include sensitivity to light and gastrointestinal symptoms.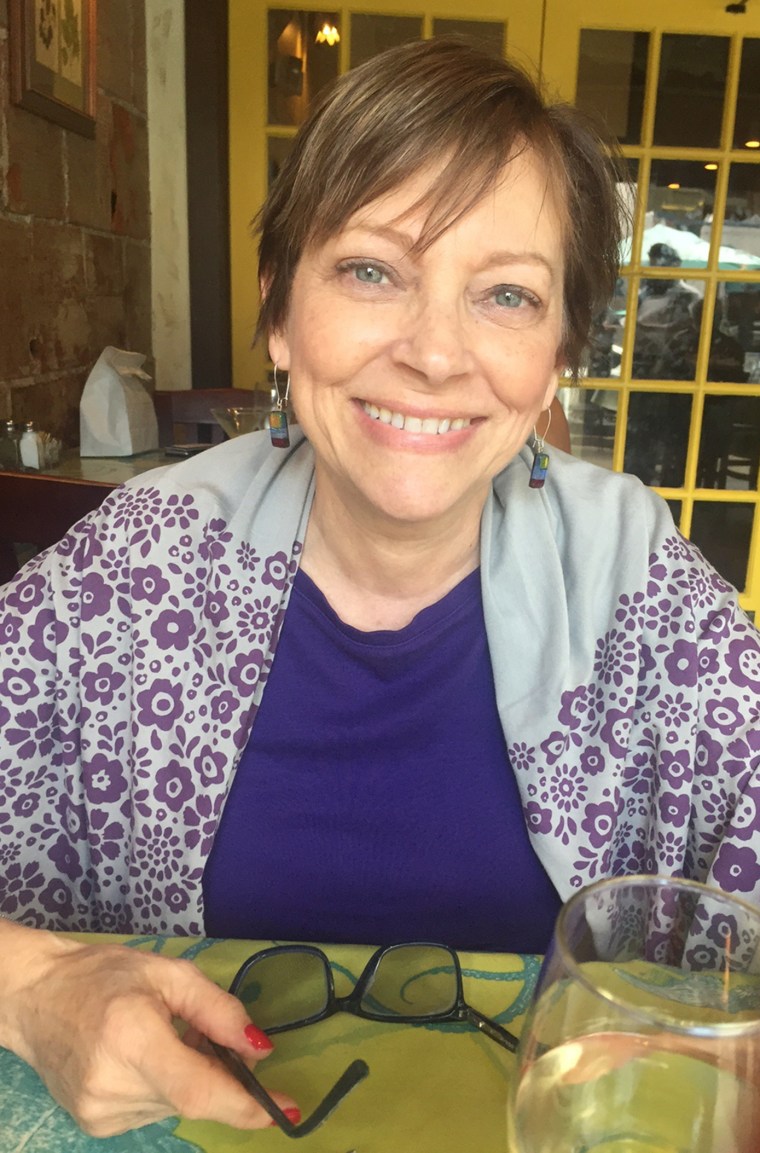 In early May, Richardson-Hippler underwent her third surgery. Today, she's home with her family. She's realistic about her disease, but grateful for the extra time and the new hope that she's been given. It's a message she wants to share with her fellow cancer survivors, including McCain.
"There are many reasons to be hopeful," Richardson-Hippler says she'd tell the Republican senator from Arizona. "The treatment, including surgery, can be very challenging, but you come out on the other side."