A new once-a-day pill may help patients with a hard-to-treat form of leukemia live longer and healthier lives, and free them from unpleasant drug infusions at the same time, doctors reported Saturday.
Some of the patients given the pill, called Imbruvica, are still alive against the odds, the researchers told a meeting of the American Society of Clinical Oncology.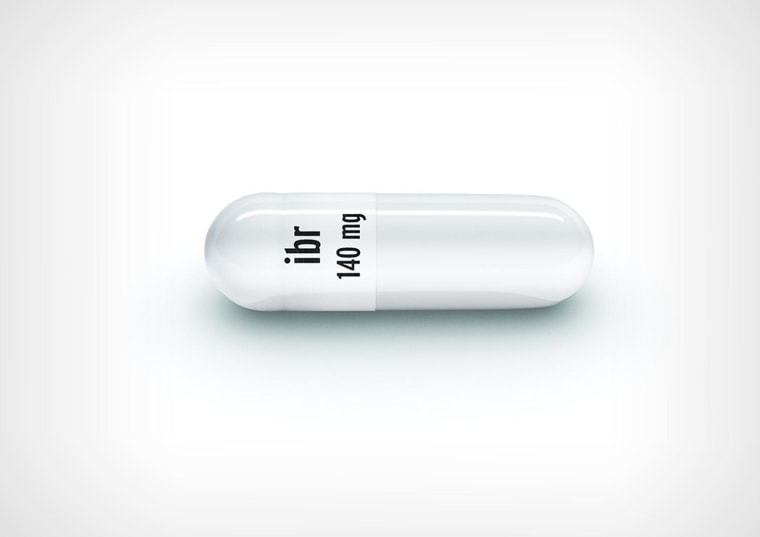 It's a rare advance in the world of cancer treatment, which usually moves forward with steady but slow progress.
"The numbers were remarkable," said ASCO president Dr. Cliff Hudis, who was not involved in the study. There was a 64 percent decrease in the risk of dying with the new pill.
People who got the monoclonal, which is given as a regular infusion, lived an average of 8 months. In comparison, 90 percent of those who took the pill lived 12 months or longer and many are still alive.
The pill reduced the risk of death by 57 percent, Dr. John Byrd of Ohio State University Medical Center told a news conference.
Byrd and colleagues tested Imbruvica in 391 patients with chronic lymphocytic leukemia, which can be a slow-growing cancer. But not always. The patients in this trial didn't have much hope — their cancer had come back despite several previous rounds of treatment. They were, on average, 67 years old.
Half got Imbruvica and half got the best standard treatment, an infused drug called ofatumumab or Arzerra. Arzerra, itself is a targeted therapy — a so-called monoclonal antibody which is an engineered immune system molecule designed to target tumor cells.
Imbruvica, known generically as ibrutinib, is a pill that targets a certain cancer-causing mutation.
"At 12 months the overall survival rate was 90 percent in the ibrutinib group and 81 percent in the ofatumumab group," Byrd's team wrote in a brief report in the New England Journal of Medicine.
ASCO chose to highlight the findings because Imbruvica is already approved by the Food and Drug Administration for use against a different blood cancer called mantle cell lymphoma, as well as for chronic lymphocytic leukemia.
That means cancer specialists can start offering it to their patients right away.
CLL is the most common form of leukemia in adults and is diagnosed in more than 15,000 people a year, killing 4,600.
Standard treatment include intensive chemotherapy. But that's something older patients cannot always tolerate.
"If they can take a pill once a day instead of getting an IV and … live longer, for me this is a huge step forward," says Dr. Richard Schilsky, chief medical officer for ASCO.
"This is going to change the way we treat CLL," said Lee Greenberger, chief scientific officer for the Leukemia & Lymphoma Society.