Black patients diagnosed with liver cancer were more likely to die and less likely to receive lifesaving transplants than white patients, researchers reported Monday.
The disparities are so great that race alone is the biggest predictor of who is likely to die from liver cancer, the researchers told a big conference in San Diego called Digestive Disease Week.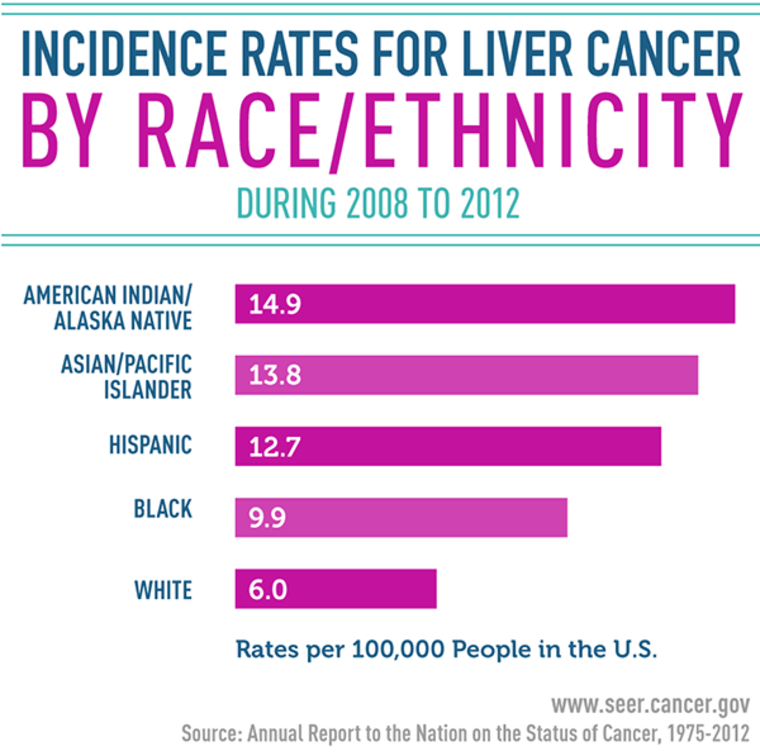 Dr. Patricia Jones of the University of Miami Miller School of Medicine and colleagues studied nearly 1,000 patients diagnosed with the most common type of liver cancer, hepatocellular carcinoma (HCC).
"When we looked at a diverse sample of patients being diagnosed with HCC, race was the strongest predictor of survival," said Jones.
Black patients usually had bigger tumors, indicating they were being diagnosed later, Jones said. And that makes them less eligible for a liver transplant, which often can cure liver cancer.
Jones and colleagues found that liver transplants reduced death by 66 percent, but only 12 percent of black patients received a transplant. They also reported the average survival after diagnosis was 301 days for black patients, compared to 534 days for white patients and 437 days for Hispanics.
According to Jones, possible causes for these differences include less access to care, lower rates of health insurance and higher rates of hepatitis B, a virus that is a leading cause of liver cancer. Jones and her team did not find any evidence that the racial disparities could be attributed to racial bias—for instance no patients were treated differently in terms of their care based on race.
Because there are often no early symptoms of liver disease that raises the risk for cancer, Dr. Gia Tyson, a liver specialist at the Ochsner Multi-Organ Transplant Institute in New Orleans, told NBC News there are four questions every person should ask themselves to determine their risk.
Was I born between 1945 and 1965 (the CDC recommends anyone born during this time period be tested for hepatitis),
Do I have hepatitis?
Am I obese?
Do I drink heavily, or have I ever been IV drug user?
If you say yes to any of these questions, Tyson recommends talking to your doctor about the next steps which may include blood tests, ultrasounds and regular screenings.