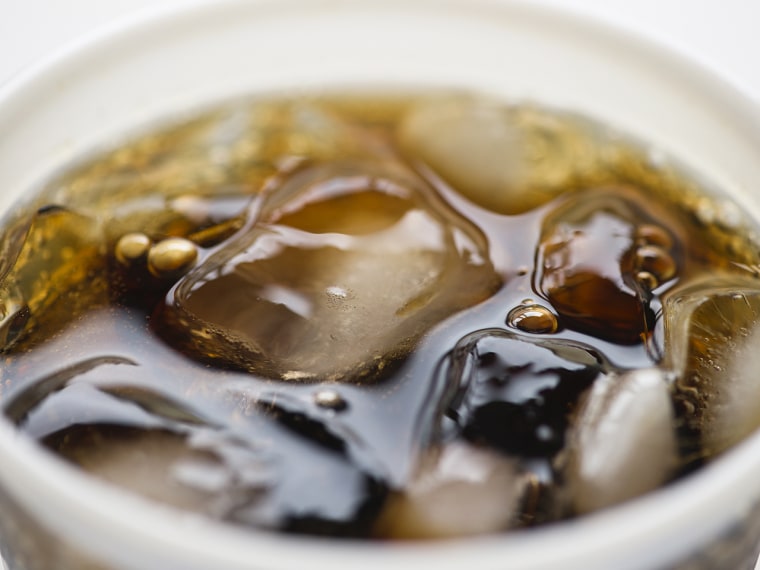 The Food and Drug Administration says it is taking a new look at a brown food coloring in sodas and other foods after Consumer Reports said it found higher than expected levels of a potentially cancer-causing agent in some soft drinks.

The group said its tests of soft drinks using caramel coloring show some contain higher-than-necessary levels of a compound called 4-methylimidazole or 4-MEI.

The FDA says there's no evidence the compound is unsafe as used, but a spokeswoman said the agency would look closer after the Consumer Reports complaints. 
"The FDA has studied the use of caramel as a flavor and as a color additive in foods for decades," the agency said in a statement. It said it would test a variety of foods, including sodas, for 4-MEI, but added, "Currently, the FDA has no reason to believe that 4-MEI, at the levels expected in food from the use of caramel colors, poses a health risk to consumers."
But California does classify the chemical as a possible carcinogen and Consumer Reports says its tests of certain sodas showed higher than allowed levels in some bought in California.
And it says companies should remove the chemical if there's any doubt.
"This is about coloring food brown," Urvashi Rangan, a toxicologist who heads Consumer Reports' food safety and sustainability center, said in a telephone interview. "We think of this as an unnecessary risk. It's a food additive — we should know that it is safe."
It's not clear that the chemical is, in fact, dangerous when used on food. Some tests in rodents suggest that it can cause tumors, but the National Toxicology Program says it got mixed results in tests.
And Pepsi, maker of some of the drinks Consumers Reports tested, says the consumer group is mistaken.
"We have serious questions about Consumer Response's conclusion," Pepsi spokeswoman Aurora Gonzalez said in an email.
She said the soft drink maker had lowered levels of 4-MEI in its products. "PepsiCo abides by the law everywhere we do business. When the regulatory requirements changed in California, PepsiCo moved immediately to meet the new requirements in California. We also decided to voluntarily apply those same standards in the rest of the country, and we are on track to complete that rollout by February 2014," she said.
Pepsi also questioned how Consumer Reports decided that some soft drinks exceeded the limits set by California.
The group said other brands of soft drink appeared to have lowered their levels of 4-MEI to acceptable ranges.
Rangan said she did not know whether the re-formulated drinks were safer, but she was glad the levels of 4-MEI were reduced.
"How they are tweaking that formulation, we don't know," she said. "Are they doing something else? We don't know. We are not privy to that information," she added. "We don't even know which caramel coloring they are using, exactly."
The group says anyone worried about 4-MEI should avoid drinks that contain caramel coloring. Clear soft drinks don't contain it.
·    Follow NBCNewsHealth on Facebook and on Twitter