More than 6 million Americans have pre-existing health conditions and patchy health insurance coverage that would leave them vulnerable to stiff premium hikes under the new Republican health plan, according to a new analysis published Wednesday.
The bill, passed by the House and now under consideration by the Senate, aims to greatly reduce federal spending on health care by modifying the 2010 Affordable Care Act (ACA).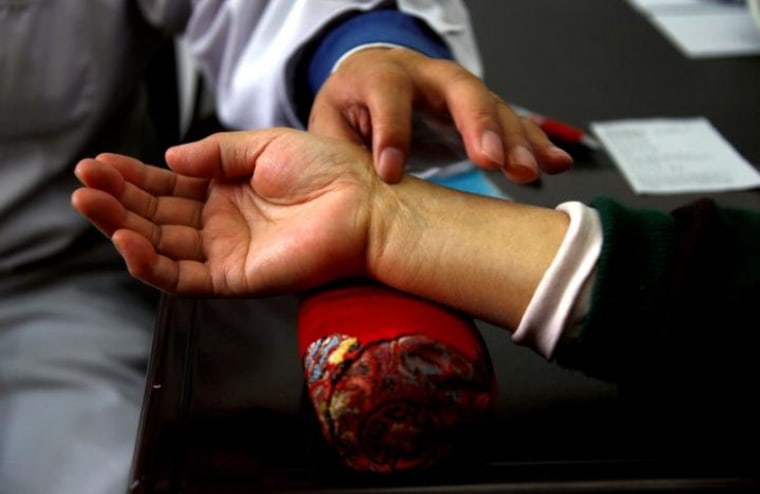 The House version would allow states to apply for a waiver to opt out of one of the main provisions of the ACA, which requires health insurance companies cover everyone who applies, regardless of their health, and restricts how much more people can be charged based on age and health status.
The provision is called community rating.
Related: New GOP Health Bill Could Weaken These Protections
Supporters of the GOP bill say people have a personal responsibility to keep steady health insurance coverage, and not to wait until they are sick to buy a policy.
The Kaiser Family Foundation's Larry Levitt, Karen Pollitz and colleagues used data from the Centers for Disease Control and Prevention to calculate how many people had some sort of pre-existing condition that was used in the past by health insurance companies to refuse coverage or to charge much higher premiums.
"Approximately 27 percent of 18-64 year olds, or 52 million nonelderly adults, reported having at least one of these declinable conditions in response to the 2015 survey," they wrote.
Then they looked to see how many had a coverage gap — perhaps due to a job loss, job change, divorce, move or some other life change.
Related: What Are Pre-Existing Conditions?
"Using the most recent National Health Interview Survey (NHIS), we estimate that 27.4 million non-elderly adults nationally had a gap in coverage of at least several months in 2015," the Kaiser team wrote.
"This includes 6.3 million people (or 23 percent of everyone with at least a several-month gap) who have a pre-existing condition that would have led to a denial of insurance in the pre-ACA individual market and would lead to a substantial premium surcharge under AHCA community rating waiver."
The Kaiser team agreed that allowing insurers to charge people more if they already have heart disease, diabetes or some other condition provides a "strong incentive" to maintain coverage.
"The question is how many would be able to do so, given the fact that the premium tax credits provided for in the AHCA would be 36 percent on average for marketplace enrollees than under the ACA and would grow more slowly over time," they wrote.
The ACA, widely called Obamacare, set up an individual insurance market for people not covered by an employer, Medicare, Medicaid or some other program and offered big federal subsidies for many to help them pay their premiums.
Related: CBO to Report on Health Bill by May 22
Many of them would have been unable to buy health insurance before the ACA.
"Among people with individual market insurance in 2015, we estimate that 3.8 million adults (representing 25 percent of all adult enrollees) had a pre-existing condition that would have led to a decline (refusal to cover) before the ACA," they wrote.
The new bill does allocate money for states to use to cover people too sick to buy affordable insurance in what are called high-risk pools. But physician groups, public health experts and independent consultants widely agree the pools never worked well before and say the money set aside is not nearly enough to cover everyone who would qualify.