More Americans than ever before like Obamacare, and they think the existing healthcare law is better than the Republican alternative, a new poll shows.
It's divided along partisan lines, but the Kaiser Family Foundation poll found that 55 percent of people have an unfavorable or somewhat unfavorable view of the proposed American Health Care Act and 31 percent have a favorable view. In contrast, 49 percent have a favorable view of the 2010 Affordable Care Act.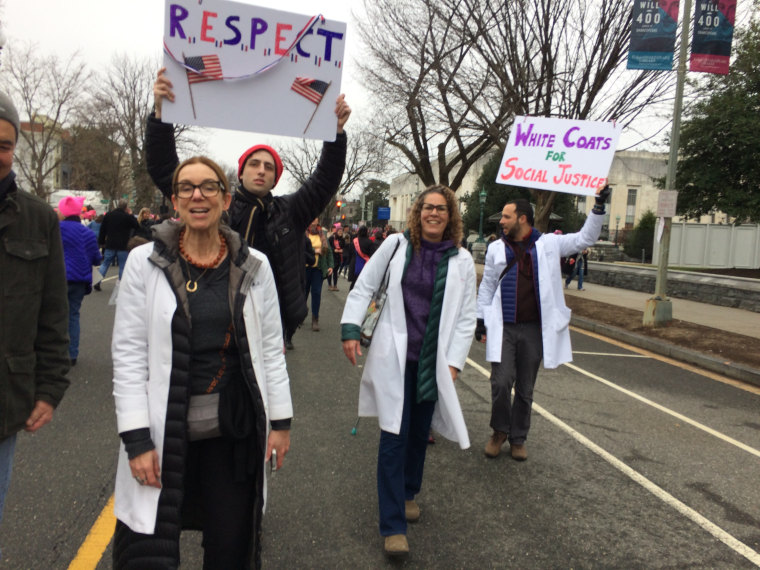 Congress is embroiled in efforts to repeal and replace the ACA, widely known as Obamacare, but has failed to pass anything.
Related: What the GOP Bill Does to Essential Benefits
The House passed a new version of the AHCA earlier this month but Senate leaders say they will not approve it as written and want to, at the very least, tweak it — if not write an entirely new version.
The poll from the nonpartisan Kaiser foundation, which studies health policy, finds most voters want changes to the AHCA.
About 55 percent want the Senate either to make major changes to the House-passed bill or not pass it all.
"This month's survey finds the public has increasingly negative views of how their health care will be affected by proposed changes," the Kaiser report reads.
"In December 2016, after the presidential election but before the release of the Republican plan, less than one-third of the public thought their health care would get worse if the 2010 health care law was repealed."
Related: Uncertainty Means Higher Premiums
Obamacare was unpopular because premiums had risen for two years in a row for policies people bought on the ACA exchanges. That's even though premiums had been rising for years for just about everyone — most Americans don't buy health insurance on the ACA exchanges but get it through employers, and those premiums had gone up as well.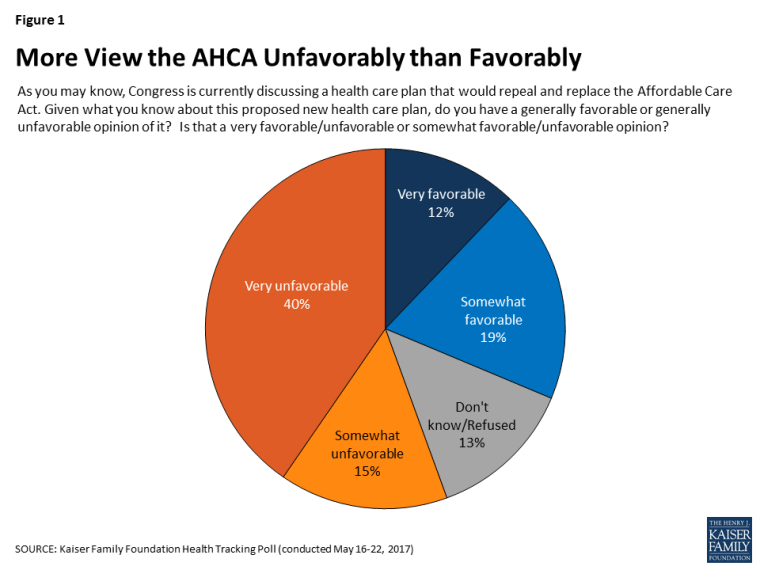 But now, the poll shows, the Trump administration and Congress will take the blame for higher premiums and anything else that goes wrong.
The poll shows that 63 percent would blame the GOP, including 77 percent of Democrats, 63 percent of Independents and 49 percent of Republicans.
Related: New Health Bill Would Cut Premiums, Leave Fewer Insured
A second poll released Wednesday found that the Congressional Budget Office "scoring" of the AHCA hurt its support. The Morning Consult/POLITICO poll found that 39 percent of registered voters became more opposed to the new bill after the CBO analysis came out, while 20 percent said it made them more likely to support it.
The CBO found that the bill would lead to lower premiums in many states but would end up with more people lacking health insurance than at present.
The POLITICO poll also found that 38 percent of voters strongly or somewhat approve of the AHCA while 47 percent disapprove strongly or somewhat.