/ Source: Associated Press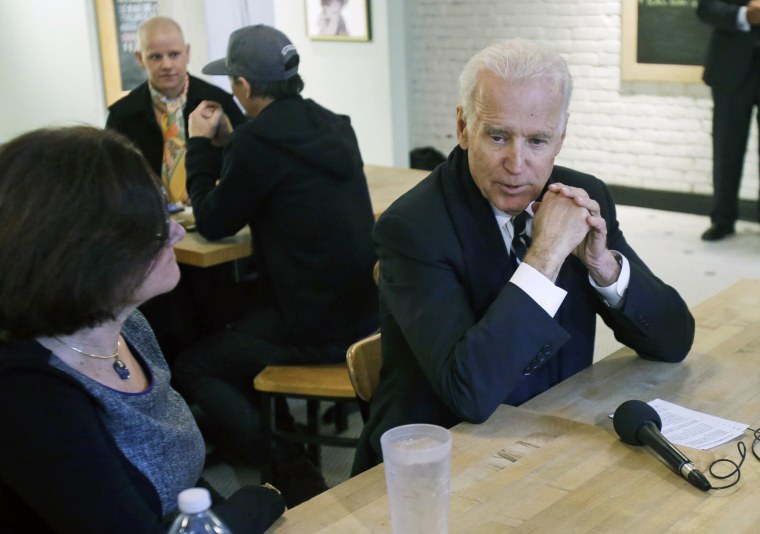 Vice President Joe Biden said Wednesday that it would be a good start for the federal health care law if 5 million to 6 million people sign up by the end of March, an acknowledgement that enrollments might fall significantly short of the Obama administration's unofficial goal of 7 million.
Biden, who was attending a private fundraiser in Minneapolis, made a brief unannounced stop at a coffee shop and visited with a handful of women who have signed up for coverage. Open enrollment under the federal law ends on March 31, after which people without insurance are subject to federal tax penalties.
Biden acknowledged the rocky rollout of the administration's Affordable Care Act and the difficulty people have had in signing up. Minnesota has been among the numerous states, along with the federal Healthcare.gov website, to experience rampant technical problems that hampered enrollment.
"We didn't want this to start off as shaky as it did," he said. "But it's complicated."
In its original projection, the administration said 7 million Americans would have to be signed up by the end of March for the insurance pool at the heart of the law to function properly. Biden acknowledged that "we may not get to 7 million, but if we get to 5 or 6 million that's a hell of a start."
The administration's original projections were that 7 million would sign up during the open enrollment period, which started last year. Signing up enough individuals — especially younger, healthier people — is critical to keeping premiums low for everyone.
— The Associated Press