The Trump Administration has announced preliminary plans that would allow Americans to import some lower cost prescription drugs from countries like Canada.
The move comes amid outcry over the growing costs of drugs in America. Indeed, to highlight the issue, Sen. Bernie Sanders, I-Vt., joined a caravan of Americans traveling to Canada this past weekend to buy insulin, where the drug is significantly cheaper.
Health and Human Services Secretary Alex Azar told reporters Wednesday morning that "we all know how unfair it is for other countries to pay less for the same drugs."
Allie Marotta knows this feeling all too well. Marotta, 25, of Brooklyn, was diagnosed with Type I diabetes in 2006 and must inject herself with insulin up to 14 times a day. She hasn't resorted to crossing the border yet for insulin, but is taking another extreme approach to high drug costs: drug rationing.
"I have been rationing on and off for about a year," Marotta said.
Her copay is $10 for insulin, a drug with a list price of $740. But Marotta said her insurance company has put a cap on her monthly prescriptions, which is less that what her doctor prescribes.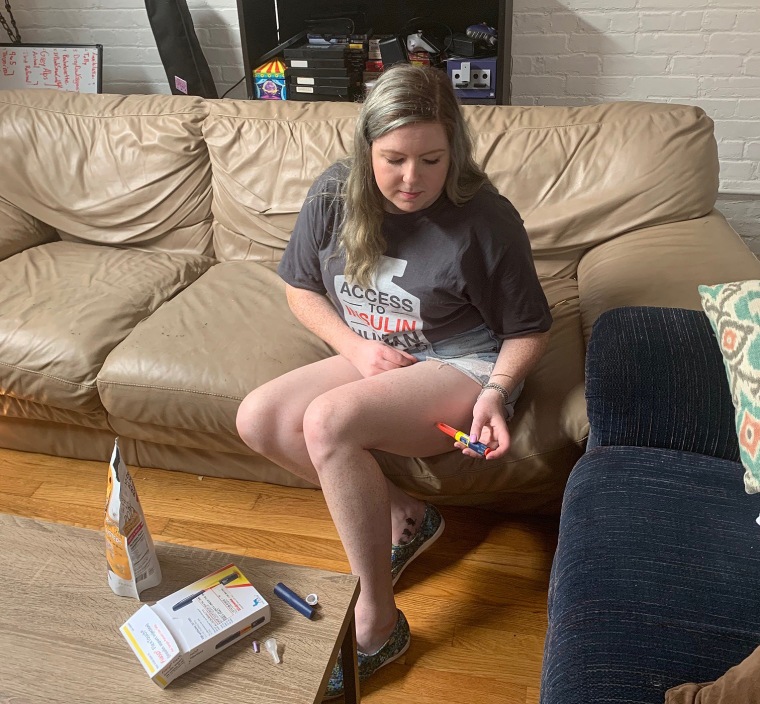 "If my doctor is saying I need 15, [the insurance company] is only letting me have five," Marotta said.
What's more, Marotta turns 26 later this year, which means she will no longer be permitted coverage on her father's health insurance plan.
"I was already trying to stockpile and conserve insulin because I'm pretty sure I'll be uninsured for a period of time," she said. Marotta works three freelance jobs teaching theater in New York City.
But insulin has an expiration date. Even kept in the refrigerator, it only lasts about six months.
A two-pronged approach
It's not immediately clear that the Trump administration's new plan would solve Marotta's dilemma.
The proposed plan is two-fold and far from finalized. The first part asks state governments, drug wholesalers and pharmacies to come up with proposals on how to import drugs safely, and then submit them for approval. They would be limited to importing from Canada only, and would not include drugs that are controlled substances or biologics, such as insulin.
The second part proposes that the Food and Drug Administration work with drug companies on importing their own drugs made in other countries. Theoretically, this could include any drug, from any factory in the world.
Some other countries — including Canada — help keep drug prices down by allowing their governments to negotiate with manufacturers. U.S. law prohibits Medicare from doing so.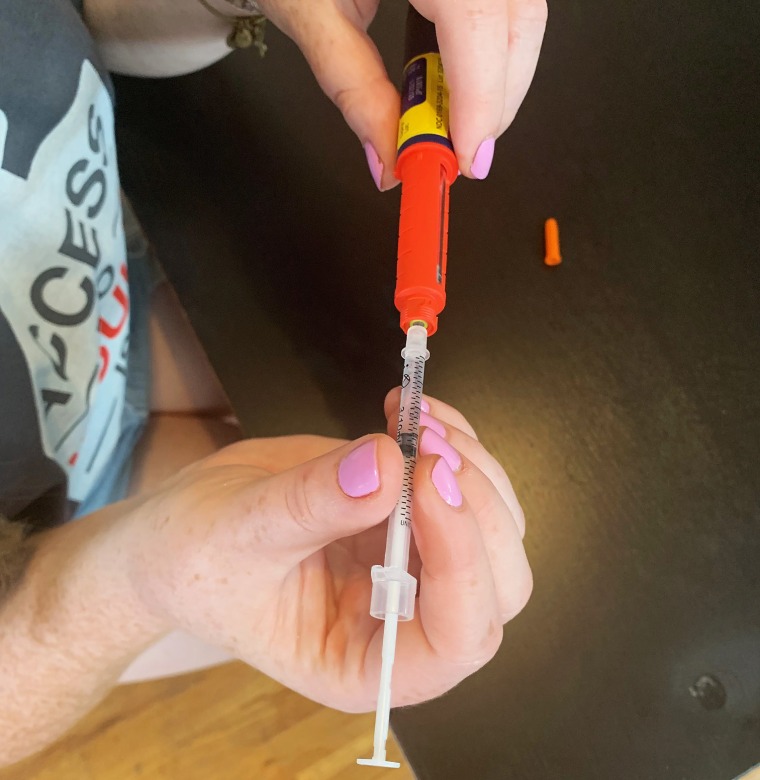 The price of insulin in Canada is roughly 10 times less than the price in the U.S., where it's nearly doubled in the past five years, according to a report from the Health Care Cost Institute (HCCI).
The drug industry group Pharmaceutical Research and Manufacturers of America decried the announcement, calling the plan "dangerous" for Americans.
"There is no way to guarantee the safety of drugs that come into the country from outside the United States' gold-standard supply chain," PhRMA president and CEO Stephen Ubl wrote in a statement to NBC News.
"Drugs coming through Canada could have originated from anywhere in the world and may not have undergone stringent review by the FDA," Ubl wrote. And health groups in Canada have raised concerns that the country will face drug shortages if the U.S. is able to import its drugs.
While Azar acknowledged hurdles to working with other countries and manufacturers, he insisted safety is key moving forward. "Americans can be confident that any efforts in this space will not compromise patient safety," he said.
"This can be done. We're open minded. We're open for business," Azar added. He also told reporters he had not yet discussed the proposal with drug companies.
Some state legislatures have already addressed legislation for their own drug import plans, including Florida, Vermont, Maine and Colorado.
Follow NBC HEALTH on Twitter & Facebook.