After years in the military and playing rugby, Wolfgang Neszpor was used to his battered body making noises, but he was stunned when he heard his recently repaired shoulder squeak.
"It was loud. You could really hear it outside my body," he said.
He went to his doctor, who, when examining him, lifted up his arm.
"I nearly went through the roof," Neszpor recalled. "I can take a fair bit of pain. But it was a stupid amount of pain."
Two months earlier, Neszpor, 36, had gotten a new shoulder joint made out of carbon. It was a PyroTITAN, made by Integra LifeSciences, a New Jersey company that ranks among the biggest medical device companies in the world.
Neszpor lives in Australia, where his operation was performed in November 2012. He believed the Made in the USA label meant his shoulder would be fixed with state-of-the-art technology.
What he did not know is that even though it was made in the USA, the U.S. Food and Drug Administration had not, and still has not, deemed it good enough for Americans. A clinical trial is underway and the company said it hopes to get approval upon completion. But the agency has permitted its sale overseas since earlier that year under an obscure provision in which the PyroTITAN was registered as an "export only" device, requiring far less FDA scrutiny than for devices that are sold domestically.
The PyroTITAN is one of more than a dozen export-only devices with troubled track records identified by NBC News, including U.S.-made implants for losing weight that instead led to emergency surgeries, stents that could cut into arteries they were supposed to save, and heart valves sold in Spain and Italy that, according to the FDA, caused severe infections and may have caused a five-year-old child to die. There may well be more. NBC News found these by analyzing and comparing databases in 10 countries, and a lack of international standards for identifying devices means it is difficult to know how many other troubled devices exist.
For U.S. companies, exporting medical devices is big business, valued last year at more than $41 billion. Currently about 4,600 devices are registered with the FDA as "export only" devices. Several executives for medical device makers said registering the devices is faster, less expensive and has involved less oversight than getting them approved for sale inside the U.S. The troubled devices identified by NBC News have been sold around the world. The destinations range from the Netherlands to Namibia, Chile to Canada, Japan to Germany.
NBC News probed export-only devices as part of a global project organized by the International Consortium of Investigative Journalists, a news organization notable for its work on the Panama Papers, to examine the medical device industry. More than 250 reporters in 36 countries worked on stories that began publishing Sunday.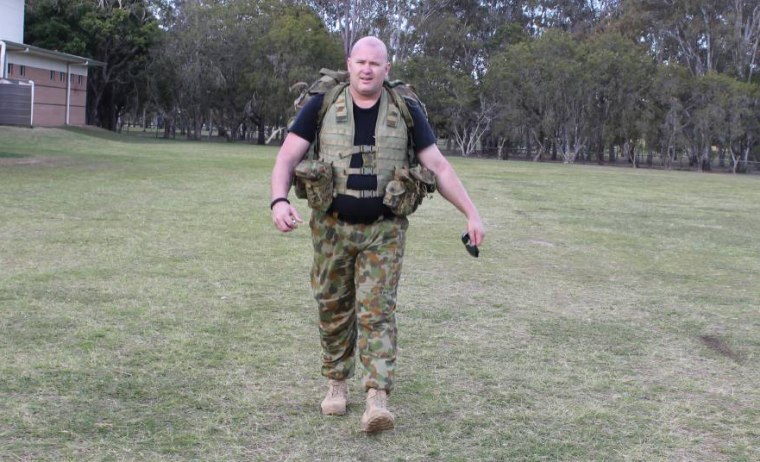 The FDA says its oversight for these products is limited. "The FDA does not have the authority to take action on export-only devices marketed in other countries simply because they do not meet the agency's requirements for marketing in the United States," the agency told NBC News.
The PyroTITAN already had documented problems before it was embedded into Neszpor's shoulder. The company had alerted the medical community in June 2012 that some models could break. After his surgery, more flaws emerged. In 2013, Australian authorities warned that, for some, the PyroTITAN broke in its first year. A 2016 recall cautioned the device needed so much friction to snap into place that it could burn the arm bone when it was implanted. Out of an untold number of implants, at least 19 patients needed to have the PyroTITAN removed. Neszpor is one of them.
"That raises a lot of ethical and moral and health questions," said Dr. Sidney M. Wolfe, who helped establish Public Citizen, a consumer health advocacy organization, and frequently testifies before Congress on patient safety.
"It sort of also raises the question, 'Is an American life worth more than a British life or an Australian life?'" he said. "I mean that's the reason they're not being approved here, is because you're protecting an American life. So why would it be okay for another country?"
Less oversight
When Congress, in bipartisan legislation, created the framework for "export only" devices, proponents argued FDA oversight should be minimal. Other countries should decide whether a U.S.-made device was good enough for its residents.
"Why should Congress presume to forbid American manufacturers the opportunity to sell products in these countries after these governments have independently found that such products are legal to make and use?" said Sen. Orrin Hatch, R-Utah, when the law was being created. "Can we not rely upon the Chinese and Russian governments to act in the best interests of [their] own citizens?"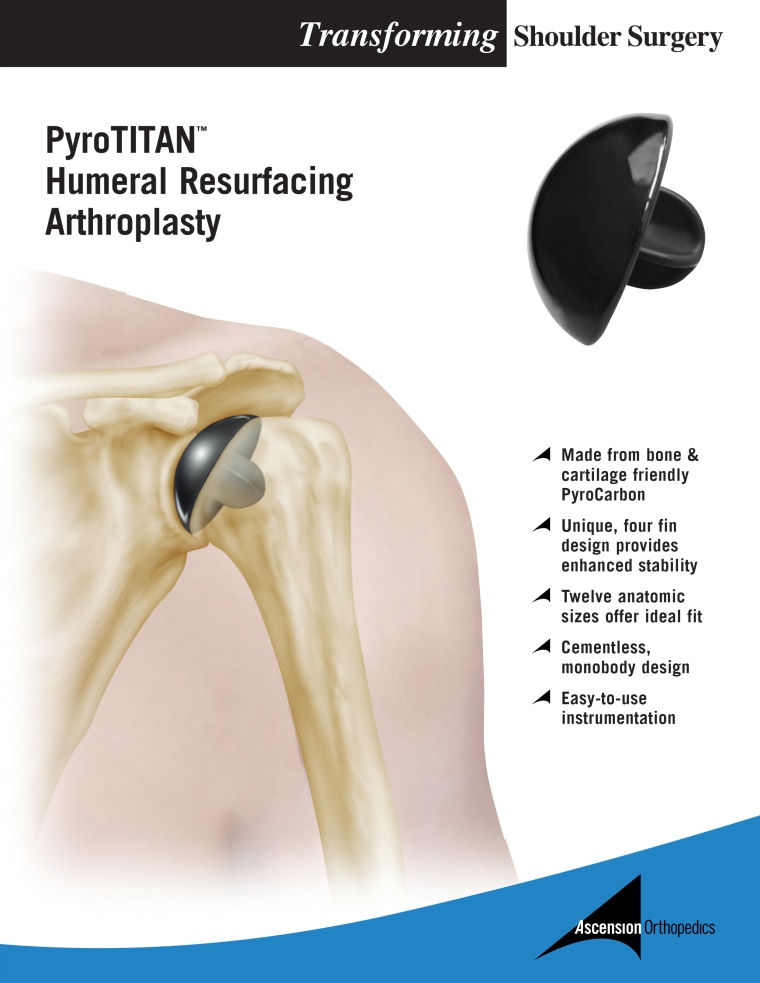 After the law passed in 1996, the FDA proposed rules to fill in the framework of the legislation. The medical device industry pushed back on several suggested provisions.
Perhaps the most significant was in 2000. The FDA proposed that U.S. manufacturers track alleged problems overseas, in a process called postmarket surveillance. When U.S.-made devices are sold domestically, they undergo that kind of scrutiny.
AdvaMed, the medical device industry's leading trade group, protested, writing to the FDA that the rule "would impose substantial, unnecessary burdens on device manufacturers" and cast a "chilling effect" on smaller U.S. companies
Instead, AdvaMed countered, medical device makers would meet existing rules by submitting adverse event reports to the FDA. Its adverse event database, with 7.2 million entries, is a key tripwire for the agency to spot problems. But according to the FDA, companies only need to file adverse events for export-only products if they have a similar domestic version of the device. Otherwise, adverse event filings would be voluntary.
In 2002, the FDA agreed with AdvaMed and abandoned seeking postmarket surveillance.
An NBC News review found Integra LifeSciences never filed adverse event reports for the PryroTITAN. Company filings show it knew about breaks and burns. Public records in Australia document that at least 19 patients needed revision surgery to replace broken devices. Further review shows at least two other U.S. makers of export-only devices also failed to report adverse events for serious incidents. In these cases, adverse event reporting appears to have been voluntary. The firms do not yet have a domestic version of the products, though they all have indicated they hope to later bring the products to the U.S. market.
Integra LifeSciences did not respond to questions about why it did not file any PyroTITAN adverse event reports.
Black powder
For Integra LifeSciences, the PyroTITAN was once a key to success in Europe.
The company is headquartered near Trenton, New Jersey, employs about 4,400 and ranks among the world's 50 largest publicly traded medical device companies. A key to its growth is acquiring other businesses. That's how it got the PyroTITAN.
In 2012, Integra LifeSciences told the investment trade press that it intended to expand in Europe, with the PyroTITAN part of the strategy. The device had been given a CE mark, a designation meaning it was approved for sale in Europe. A 2013 company catalog showed it was also for sale in the Middle East and Africa. Surgeons had implanted it in patients in Italy and New Zealand. The company told investors in 2014 that it hoped to soon win FDA approval for the lucrative U.S. market.
At the same time the PyroTITAN was sold in the general medical market, it was undergoing a clinical trial in Sweden and another in Sweden, France, the UK and Australia. That is how Neszpor learned of the device. He had undergone previous surgeries and treatments for shoulder injuries. While Australians could get the PyroTITAN in the nation's general medical market, Neszpor's doctor encouraged him to enter the multinational clinical trial.
The doctor "persuaded and pushed towards" the PyroTITAN, Neszpor said, and minimized the risk.
When Neszpor returned after surgery because his shoulder squeaked, he recalled his doctor recommended he take fewer pain medications. "There was no sympathy at all," Neszpor said. "It was just he wanted their thing to work."
In 2014, Neszpor turned to Dr. Desmond Soares, a prominent orthopedic surgeon who has also held governmental and political posts in Australia. After looking at x-rays, Soares was skeptical that the PyroTITAN was the problem. Neszpor pressed him. Soares agreed to surgically peer inside his shoulder. He did not like what he saw.
"As we opened the shoulder implant, you could see some black powdery stuff," the doctor recalled. He spotted a crack in the device. "As I took that off, underneath in the bone, there were black powdery fragments, which is obviously the disintegrating carbon from the PyroTITAN implant."
Soares said Australia's way of evaluating a product for approval is "very broken" and questioned how the PyroTITAN was approved for general use. Australia's version of the FDA, the Therapeutic Goods Administration, issued a statement that the reason is the PyroTITAN had earned a CE mark, Europe's version of device approval, given by independent evaluation firms.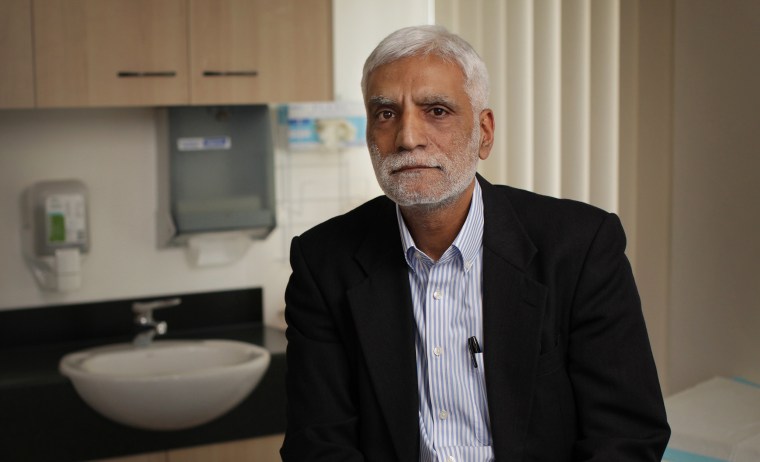 Several experts, including Wolfe, said this underscores a flaw in the U.S. export-only process, because regulators in many countries do not conduct their own rigorous evaluations.
Australian surgeon Dr. Philip Duke, who was one of several doctors in the PyroTITAN trials, defended the product and the clinical trials.
"I strive to ensure that the research is conducted in full compliance with all applicable regulations and medical ethics guidelines, and with the full disclosure of any known risks to trial participants," he said.
Within several years after Neszpor's surgery, Integra LifeSciences suspended the two clinical trials for the device. The device never lost approval for sale in the Australian and European general markets. Integra LifeSciences has since started a new trial in Australia.
"Today, the PyroTITAN device meets all regulatory, safety and performance requirements," the company wrote in a statement to NBC News, and "has enabled many patients to regain the mobility of their shoulders." The company did not say whether the device had been modified.
The company noted that Australian government data shows it is "comparable" to rivals when tabulating the number of revision surgeries, and Integra LifeSciences monitors the safety of its implant.
The new Australian clinical trial for the PyroTITAN is due to end in 2020, and if the results are favorable, Integra LifeSciences may then seek FDA approval for sale in the U.S.
Heart valves gone wrong
At least one U.S. company's export-only devices appeared to have contributed to a death.
Shelhigh Inc. of Union, New Jersey, turned cow and pig parts into heart valves for children and grafts for damaged arteries. They were marketed in the U.S., while export-only versions were sold in Germany, Spain, Japan and Italy.
In 2007, the FDA grew concerned about how Shelhigh did its work, according to court records. Company lab tests showed pathogens in some of the devices, and the FDA said Shelhigh was not taking action. The FDA said devices were made in unsanitary conditions, and that the company had refused to explain how it ensured sterilization.
The FDA seized Shelhigh's devices, arguing the company violated good manufacturing practices.
Shelhigh sued in federal court to get them back, contending the FDA did not have the right to judge its manufacturing since the devices were destined for a foreign market. Regulators in Spain and Italy had deemed Shelhigh's products good enough, it reasoned, so the FDA should not second-guess those decisions.
The case would become a landmark in the regulation of export-only devices.
A court document shows an FDA inspector found that Shelhigh failed to notify the FDA about adverse events. He stated its devices "reasonably" played a role in causing three heart infections, two emergency surgeries and the death of a five-year-old.
The FDA issued its most serious kind of recall notice because the devices posed a "reasonable probability that use of or exposure to a product will cause serious adverse health consequences or death."
The warnings spread. In Ireland, authorities warned Irish citizens who may have been medical tourists and gotten Shelhigh devices while seeking inexpensive care in Italy or Spain.
The judge sided with the FDA, and some in the medical device industry criticized the decision as a precedent permitting FDA overreach. They believed it could have opened the door for the FDA to regulate export-only devices.
In a medical law journal, three attorneys who represented device makers wrote the ruling "could have drastic consequences for the pharmaceutical and medical device industries." They argued the FDA had no right to judge manufacturing standards for products never sold in the United States, and that this was a "departure from its historic interpretation of export provisions," done without first seeking feedback from the public industry.
Shelhigh is out of business. Lea Gabbay, who was a company executive, disagreed with the FDA's portrayal of the firm. The adverse events were "never, never device-related," she contended. "The product was very much in demand and it was saving lives."
Instead, she contended, the FDA "really wanted us out" because the business had run afoul of agency "politics."
Mimicking gastric bypass surgery
One company working hard to get back in the good graces of regulators after a series of problems is the Massachusetts firm GI Dynamics.
It developed the EndoBarrier to mimic gastric bypass surgery. Instead of cutting out part of the bowels, a doctor would insert two feet of plastic tubing into the intestines. The device is designed to help those suffering from obesity and diabetes. It stays in the patient's stomach for up to a year.
The EndoBarrier was implanted in Dutch, Chilean and Australian patients beginning in 2011.
Problems emerged. Australian authorities issued two hazard warnings for complications, including cuts and bleeding in the digestive system, and concerns about bacterial infections, including pus-filled abscesses on the liver, even after the device is removed.
Ton Bogers, who lives in the Netherlands near the Belgian border, said he was debilitated by abscesses on his pancreas after implantation of an EndoBarrier device.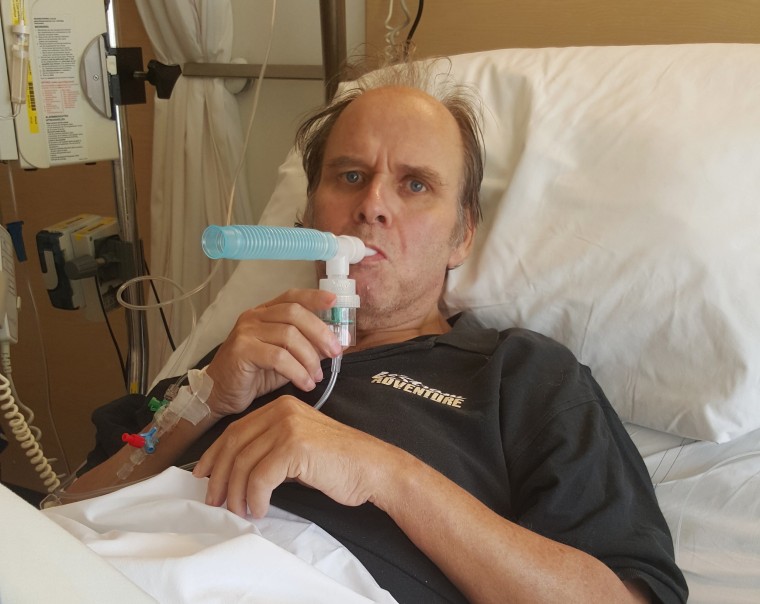 He loves riding motorcycles, but was, by his own admission, overweight and suffering from diabetes. Through Google searching he learned about the EndoBarrier. He preferred the less-invasive implanting by a scope rather than stomach surgery. In February 2014, his EndoBarrier was implanted.
At first Bogers lost weight and was pleased. Then he fell ill and was hospitalized.
"I screamed through the entire hospital from pain," he recalled. He listed ailments including an infection and abscesses on his pancreas. The implant was removed in June 2014. He recounted being in and out of hospitals for two years. He weakened. He needed a feeding tube for a while, lost his job and had to learn to walk again.
The U.S. FDA halted clinical trials on the EndoBarrier in 2015 because of the abscess problems. The company lost its CE mark in Europe in 2017. An NBC News review of adverse event data found the company did not file adverse event reports with the FDA about the four patients who suffered infections and abscesses leading to the shutdown of the clinical trial.
"The company was doing an inadequate job," said Scott Schorer, the company president and chief executive officer brought in to overhaul GI Dynamics. He said the problems were not about the design of the EndoBarrier, but the company's quality control and oversight. He said the new team emphasizes patient safety, looks forward to re-entering the marketplace, and believes the device is safer than gastric bypass surgery.
The firm has approval to resume clinical trials and hopes to obtain a new CE mark in Europe next year.
Other troubled devices
Among the other troubled export-only devices found by NBC News are stents that could cause internal bleeding, inflatable stomach balloons that blocked bowels, and insulin pumps that could malfunction and leave diabetics uncertain if they need insulin.
Cordis, a Cardinal Health Inc. subsidiary, sells malleable mesh stents, branded as the S.M.A.R.T. Flex Vascular Stent System, in more than a dozen countries, including Armenia, Jordan, Colombia and Iran.
Last year, the stent was recalled because deploying it inside patients could cause internal bleeding. The company reported that three patients had suffered injuries. Cordis said none of the incidents "are believed to be related to the device" but it could not rule out that the stents were the cause. About 2,700 stents were recalled in Germany and elsewhere. Later in the year, the company recalled more than 500 stents because of possible cracks. The company declined to comment.
For those suffering from obesity in Europe and the Middle East, Allurion, a Massachusetts company, sells a balloon that will expand in the stomach, in the hope that patients will feel full and lose weight.
UK and Saudi Arabian authorities issued warnings in 2016 after two patients experienced malfunctions where balloons filled up too much and lodged inside patients' intestines. The company blamed two bad production lots and recommended doctors consider procedures to go inside patients and tear up the balloons to avoid the risk of blocked bowels.
The company did not respond to repeated requests for comment.
Medtronic makes many kinds of insulin pumps advertised as "artificial pancreas[es]," including the MiniMed 640G. The 640G is sold around the world, including Europe, Japan, Australia, Namibia, Kenya and India.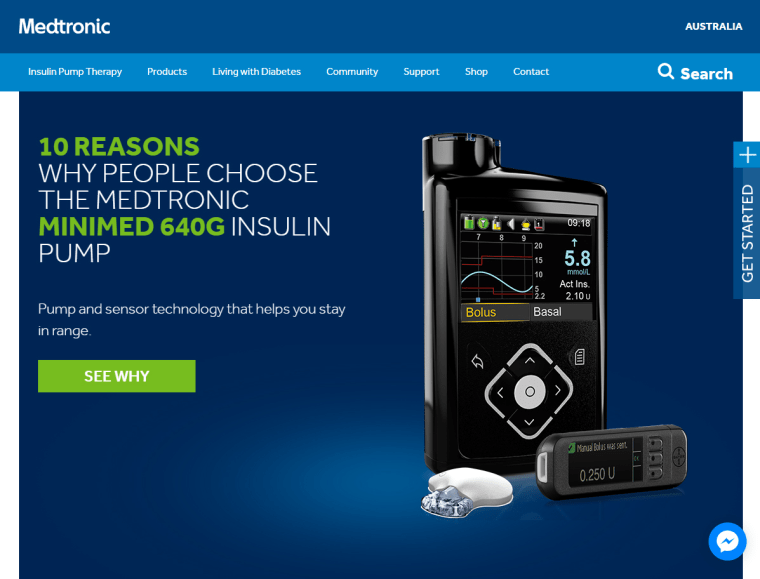 The export-only product has been the subject of a half-dozen recalls and notifications from 2015 to 2018 for a series of problems covering more than 42,000 devices. These included mechanical malfunctions, problematic pumps, software failures and alarms that did not sound. The concern is that diabetics could become uncertain whether they were getting the proper amount of insulin, which might lead to health problems.
"Safety is our first and foremost priority, and we adhere to the highest medical, scientific, regulatory and legal standards," the company said in a statement to NBC News. "We keep careful track of our customers around the world so that if we need to notify them of a potential issue with their product, we can do so."
Back in Australia, Nezspor believes his life was diminished by the PyroTITAN shoulder, and it has hurt his family.
"I thought I was really going to get something out of it," said Nezspor, the father of six children. "You sit here and mull over it. You feel like less of a person because you can't get involved in your kids' lives and you can't do the things that you want to do."