State and federal law enforcement made a sweep of arrests last week in South Florida, targeting owners of drug treatment centers in the state's large — and troubled — rehab industry.
The crackdown comes in the wake of an increasing focus on corruption and abuse in the drug treatment industry from California to Florida. In June, an NBC News Investigation found that many addicts traveling to South Florida for recovery ended up in programs run by unscrupulous operators more interested in billing their insurance than helping them get better. This month, the operators of a treatment center that was featured in the NBC News Report were hit with more than 60 charges by state prosecutors.
Related: The Florida Shuffle: The Sometimes Dirty Business of Drug Rehab
There are many good drug rehab facilities in South Florida, which has long been a destination for patients seeking treatment for drug abuse. Thousands have found sobriety there. But state and federal authorities said that wider insurance coverage for addiction treatment combined with comparatively little regulation and oversight have laid the groundwork for corruption.
"There's no incentive in sobriety," said State Attorney Dave Aronberg, Palm Beach County's top prosecutor. "The money is in relapse."
Among those arrested on federal charges was a rehab and halfway house owner who charged more than $58 million to insurance, according to prosecutors. They say Eric Snyder offered free rent to lure addicts to his halfway houses, also known as "sober homes," while milking their insurance at his treatment center.
Attorney General Jeff Sessions referred to Snyder's treatment center last week as a "fake rehab" that is alleged to have "recruited addicts with gift cards, visits to strip clubs, and even drugs."
Related: Florida's Billion-Dollar Drug Treatment Industry Tainted by Overdoses, Fraud
Snyder's attorney, Bruce Zimet, denied the charges against his client, adding that while his client is under investigation, the case has not yet been presented to a grand jury to determine whether to indict or not."He has literally saved the lives of many, many people who had gone through his facility in the past and were suffering from addiction issues," said Zimet. "While there's a lot of abuse in the industry, Snyder is not one of those people who is an abuser."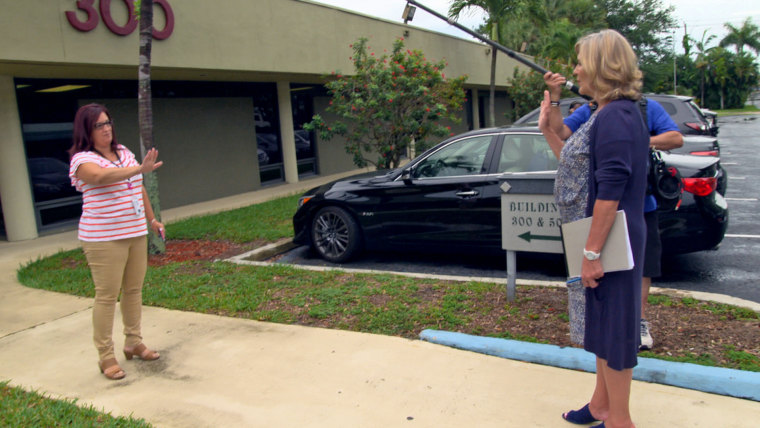 Snyder and a former employee were among more than 400 people arrested in 20 states on a bevy of medical fraud allegations. Snyder is accused of conspiring to commit healthcare fraud against private insurance companies, but most of the other federal charges involve allegations of misuse of federal healthcare programs for the elderly and the poor.
In South Florida, Palm Beach County's Sober Home Task Force, assigned to target fraud in the rehab industry, also brought charges against rehab owners for allegedly paying for addicts. The multi-agency effort headed by Aronberg has made more than 30 arrests, largely on charges of "patient brokering," in the past year. "Patient brokers" find addicts with good insurance coverage and then "sell" them to specific programs.
'I Wish I Had No Insurance'
Alison Flory is one of thousands of young people who arrived in South Florida looking for help. Instead, she got pulled into the "South Florida shuffle."
Her insurance was billed more than $1 million in the 15 months she spent in Florida bouncing to nine treatment centers. Last October, Flory overdosed and died in a home linked to a treatment center run by a convicted felon named Kenneth Chatman.
"I was just thankful that I had good insurance — and in this particular case I wish I had no insurance," said her mother, Jennifer Flory. "It led to her death."
In May, Chatman was sentenced to 27 years in federal prison for conspiracy to commit healthcare fraud and sex trafficking. Six other people have pleaded guilty to charges in that case, including two doctors, a counselor, and two operators of "sober homes" like the one in which Flory died.
Flory also attended London Treatment Center, one of more than 200 treatment centers in Palm Beach County. The rehab billed her insurance more than $69,000 for the two and a half months she spent in the program.
Last March, two patients from the program overdosed in a nearby parking lot. The incident was described in a probable cause affidavit that linked London Treatment Center to a local sober home where there were six overdoses over the course of five months in 2016. One of them was fatal, according to the affidavit.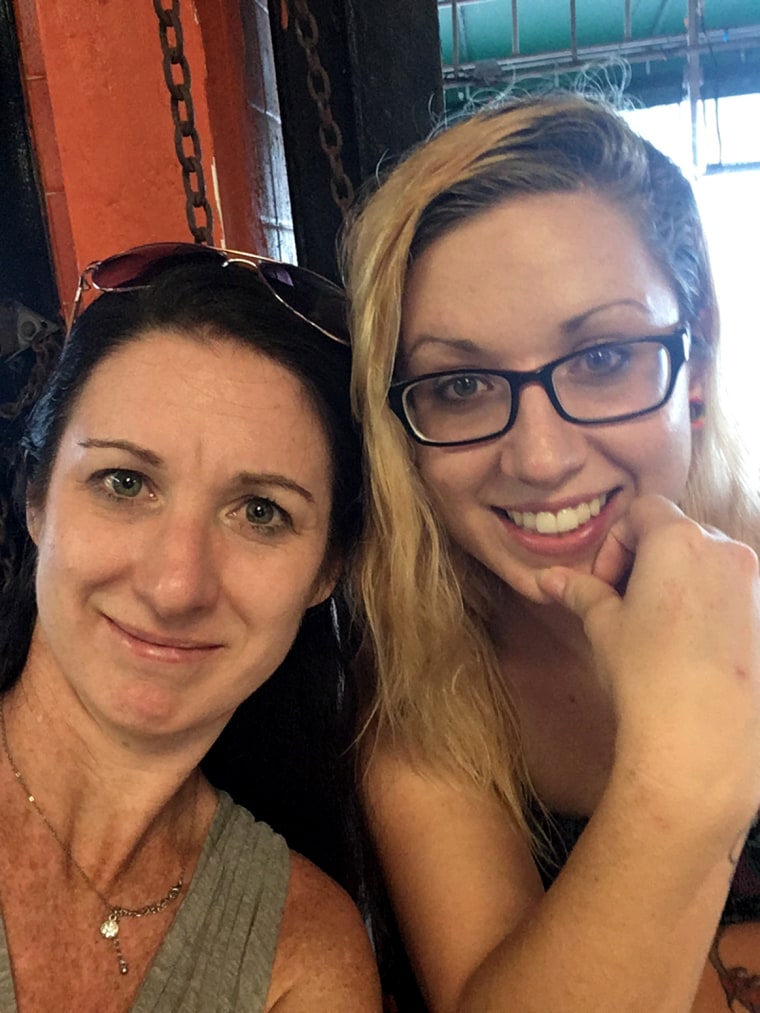 In May, state authorities charged the owner of that sober home with three counts of patient brokering for allegedly accepting kickbacks to send his tenants to London Treatment Center.
NBC News made several requests for an interview with operators of London Treatment Center in early 2016 but was told by a representative that medical privacy laws prohibited them from commenting. No one would speak to NBC News on a visit to the center in June.
"The broad brush of bad actions and illegal activity is painting across everybody."
This month, State Attorney Aronberg's office charged the owners of London Treatment Center with 62 counts of patient brokering. Court documents allege Mark Johnston and Jordi Martinez-Garcia paid sober home operators $500 to $600 a week for each patient sent to the rehab. Two of the sober home owners who spoke to police were allegedly paid more than $256,000 since early 2016 to refer patients to the center, court documents show.
"There are no allegations in the probable cause affidavit that the health and safety of any patient of London Treatment Center were violated at any time," Adam Frankel, the attorney for London's owners, told NBC News in a statement. He said that his clients have been treated unfairly and had previously cooperated with investigators voluntarily and "look forward to the opportunity to present their side of the story in this matter."
Related: How to Find a Good Drug Treatment Program
For those within the industry trying to do things right, stepped-up enforcement has been a double-edged sword, said John Lehman, CEO of Florida Association of Recovery Residences, an industry group for sober home operators. Many of the ethical operators were those who first alerted authorities about fraud and patient brokering. They also participated in passing legislation recently signed into law to create better oversight and regulation of sober homes and treatment center.
But because of the bad publicity, the stain on South Florida has also spread to those trying to do things right.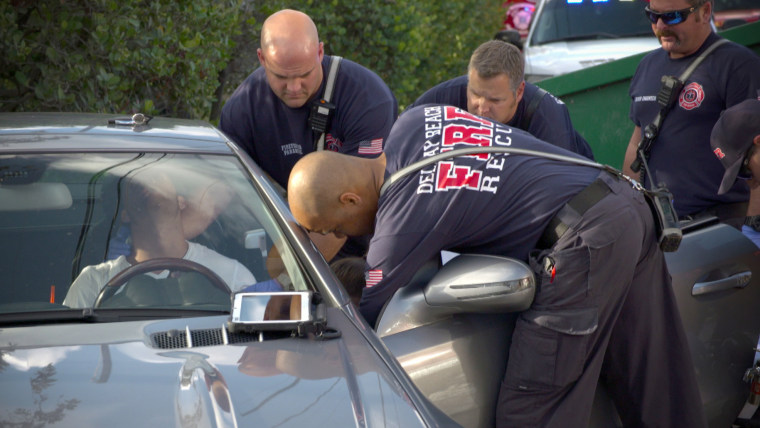 "The broad brush of bad actions and illegal activity is painting across everybody," said Lehman. "There are so many good programs down here that have held on, and they feel they are being persecuted. They were the ones who sounded the alarm in the first place."
Lehman said he hopes that the South Florida recovery community can weather this storm in part because the opioid epidemic has created a desperate need for places that foster long-term recovery.
"Just putting people into a treatment center and then giving them a gold coin, and sending them home, does not work," he added. "You've got to support them to develop recovery legs. This is a great place to do that, if there's anybody left standing when this is all over."