Andrew Chappell was in agony. The biology professor's active life had included wrestling in high school and serving in the Army reserves. But by age 35, he was suffering from a painful disease called avascular necrosis — his hip bones were slowly dying from poor blood flow.
In 2011, his surgeon replaced both his hips with Biomet M2a Magnum hips. Promoted by Olympic gold medal gymnast Mary Lou Retton, the metal joints were advertised as "the choice for more active patients," and strong enough to last two decades.
At first, Chappell was pain free. But just six years after the operation, he was crippled by excruciating pain. A surgeon found that not only were the implants causing extensive bone damage, but they were leaching metal into his bloodstream. The hip implants were taken out.
If Chappell had lived in another country, the Biomet hips might have been removed several years earlier.
By 2015, regulators in Australia, Germany, and five other countries were already issuing warnings about the product. But in the U.S., the Food and Drug Administration, which oversees medical devices, did not do the same.
Each year, flaws are found in thousands of medical devices. The FDA posted more than 2,000 recalls of medical devices last year, warning about how to avoid possible injuries or even deaths. Sometimes it posts these recalls before other nations impose their own regulations.
But there is no global system to make sure that a product found to be problematic in one country is not sold in another. An NBC News analysis found at least five devices about which other nations issued safety warnings and the FDA did not. These devices include a knee implant with high failure rates, a pregnancy test that gave false results, and dental drills that might damage nerves. In other instances, the FDA has lagged months behind warnings issued in other countries.
Doctors and experts around the world have expressed frustration over a chaotic global system that too often leaves physicians without essential safety information that is readily available in a nearby country.
"There exists no global nomenclature for medical devices," said Adriana Velazquez Berumen, senior adviser on medical devices for the World Health Organization. "In each country they have different naming, different coding, different prepping. So that complicates everything."
For Chappell, now 43 and teaching at a Kansas community college, this is frustrating.
"I could've gotten [the hips] out sooner," Chappell said. "And that would have saved me three years of pain and suffering."
Mary Lou Retton sues Biomet
The M2a hip is one of many metal-on-metal hips that emerged during the early 2000s. Unlike competitors that used ceramic or plastic, these featured metal balls and sockets.
Biomet feature Retton in pamphlets, where the company touted, "For younger, more active patients, like Mary Lou Retton, many surgeons prefer metal-on-metal hip implants." She even had her surgery implanting the device filmed.
Problems emerged with metal joints made by a number of companies. Metal damaged bone. The grinding ball and socket left residues of cobalt and chromium that seeped into the bloodstream. Surgeons began removing metal hips from patients because of the problems.
Other manufacturers began to act. From 2009 to 2012, companies like Zimmer and Johnson & Johnson filed recalls with the FDA for their metal-on-metal hips.
The FDA said it did not recall the M2a because in 2011 it issued a broad caution about metal-on-metal hips. The agency told NBC News that it "issued a Safety Communication summarizing safety issues" for all metal-on-metal hips, including those made by Biomet.
The 2011 safety communication did not explicitly name the Biomet device. Archives show the agency, as part of the blanket safety warning, specifically listed recalls for two other brands of implants made by rivals, but nothing for Biomet hips.
Biomet discontinued the device by 2014, a process that does not require FDA notification.
The FDA told NBC News that "manufacturers must provide certain information to the FDA about problems with medical devices even if their [device] is no longer distributed in the U.S." The FDA said this includes requiring manufacturers to properly evaluate complaints involving serious injury or death. But the agency noted recalls would not be needed if a device is no longer marketed domestically.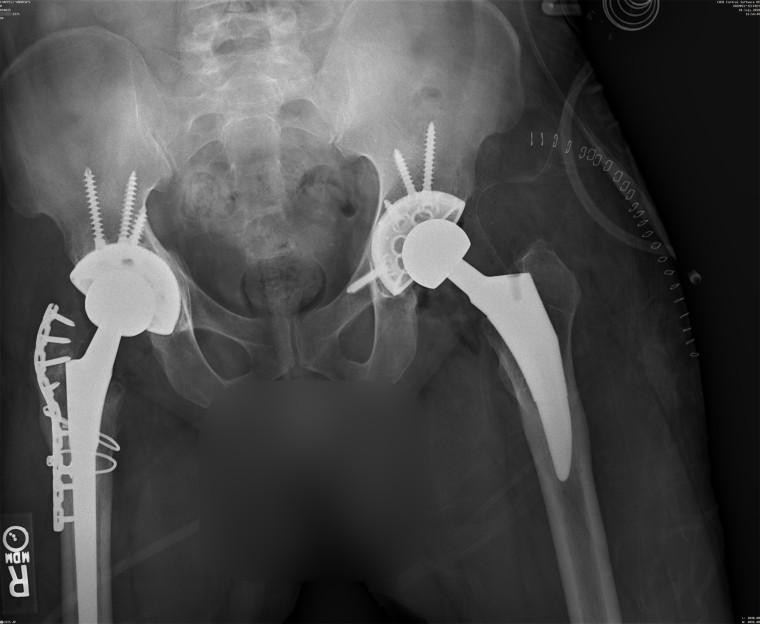 In 2013, lawyers around the country filed about 2,000 lawsuits against the company, alleging the manufacturer was negligent and selling defective devices. About 400 suits remain pending. Chappell's case is among them.
Also suing is its former spokeswoman, Mary Lou Retton. Her complaint alleges that Biomet sold the hip knowing it was defective and had injured others. A trial is scheduled for next spring.
Biomet denied all of Retton's allegations in a response to her complaint.
Retton declined to comment for this article.
When asked why no recalls were issued for the hips, the company, acquired by Zimmer Inc. in 2015 and now known as Zimmer Biomet Inc., said, "The safety of patients has always been, and continues to be, Zimmer Biomet's top priority. ... We adhere to strict regulatory standards, and work closely with the FDA and all applicable regulatory agencies in each of our regions."
"Zimmer Biomet is focused on staying at the forefront of innovation and doing right by the millions of patients who rely on our products. We are proud of the work we do to improve the lives of people around the world every single day."
Catheters and pregnancy tests
The M2a hip is not the only product that was recalled or was the subject of a safety warning in other countries but not in the U.S. NBC News focused its analysis on Australia and the U.K., reviewing years of records in both countries, but also found examples from other nations.
The One Step HCG Urine Pregnancy Test, made by Blue Cross Bio-Medical Co. Ltd. of Beijing, was recalled in Australia in January 2016 after complaints the kit falsely showed women they were not pregnant.
FDA records show the device is registered for use in the United States. The company did not respond to repeated requests by NBC News for comment.
The U.K.-based company Neoss issued an urgent field safety notice with German authorities in September 2015 because a fault may cause a dental drill to go deeper than intended, which could cause permanent nerve damage and even cripple speech. That was followed by a recall in Australia.
In the U.S., the company apparently erred in how it notified the FDA. Instead of reporting a recall, it submitted an adverse event report to the FDA, a separate filing where companies document malfunctions and other problems reported by doctors, patients and others.
When NBC News asked Ruth Keeling, Neoss' CEO, why the company submitted an adverse event report instead of a recall, Keeling responded, "We will be in contact with the FDA to further investigate the recording of the recall." She said the company recalled all the devices covered by the notice.
Codan USA Corp. of Santa Ana, California, which makes catheters and related products, learned last year that tubing for its catheters was leaking. It issued a recall in Australia in June 2017. No recall was filed in the U.S.
Asked why the company did not file a notice with the FDA, John Peterson, sales director for Codan, said, "I don't know and I can't tell you."
The Active Knee, an artificial knee manufactured by the Australian company Advanced Surgical Manufacture & Design Ltd, contracted with Tennessee-based Anova Implant Solutions to sell its device in the U.S. in 2010.
Two years later, in November 2012, problems emerged that could lead to the implant failing. The company issued a recall in Australia for models made before June 2012. No recall was issued in the United States.
When NBC News reached out to Advanced Surgical Manufacture & Design Ltd, now known as Allegra Orthopedics, CEO Jenny Swain said, "The Active knee was not sold in USA during this period." Walter Spires, founder of Anova, which closed at the end of 2012, said his company had sold the device in the U.S.
The products the FDA cannot regulate
For some devices — including cryogenic freezers used to store embryos, eggs and sperm — the FDA has said it does not have oversight.
In 2003, the U.K. issued an alert after a freezer malfunctioned, damaging stored sperm. The freezers were made by a Michigan company, Custom Biogenic Systems. In two separate incidents in the United States, its storage tanks failed. Most recently, in March, about 40,000 embryos and eggs were lost after a malfunction at an Ohio fertility clinic.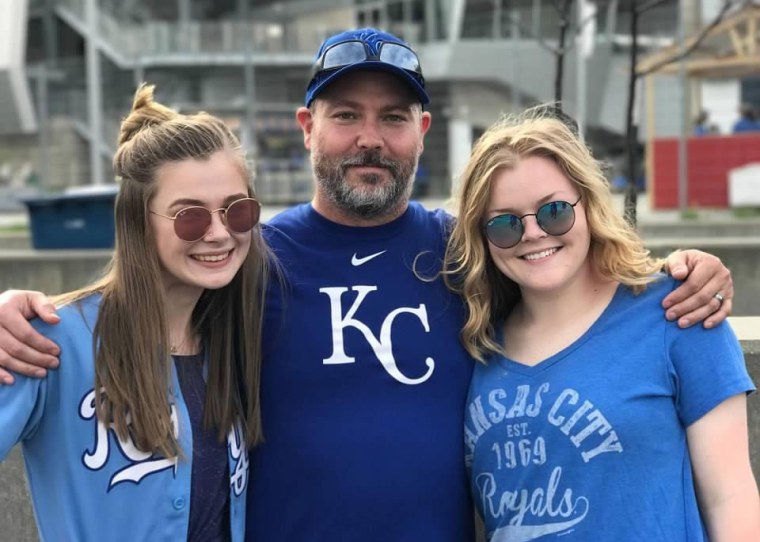 The FDA has said it does not have oversight since the freezers were not marketed as medical devices, and even when they are used in fertility clinics, it cannot regulate them.
Meanwhile the FDA has also been accused of responding slower than other countries when it comes to some devices that show repeated problems.
Essure was advertised as an easy way to sterilize women when it was brought onto the U.S. market in 2002. But women began experiencing a range of problems, including abdominal pain and unintended pregnancies.
As adverse reaction reports piled up, some countries reacted. France began an investigation in 2015. Italy and Singapore issued safety alerts in 2016. While this was occurring overseas, the FDA ordered Bayer to conduct a postmarket study to better evaluate the safety of the device. The agency announced that it would require labeling changes, including a warning and a checklist to help patients understand the risks of the device.
By the end of 2017, Bayer suspended sales of the device in Canada, Australia, Brazil and the European Union, citing a decline in sales.
In April, the FDA restricted sales of Essure, months after other countries began taking action. The device has never been formally recalled in the U.S. Recently, its maker, Bayer, decided to halt sales of the device by the end of this year.
The FDA said it does work closely with regulators in other countries to assess the safety of medical devices.
In a written statement, the FDA said it "engages heavily with our international counterparts to share information about potential safety concerns with medical devices, and to identify and take action to protect patients and the public health where possible."
Its efforts include working with 23 countries in Europe, Asia, Australia and the Americas that are part of the International Medical Device Regulators Forum. The FDA also engages in confidential discussions with regulators overseas.
"Information the FDA obtains regarding overseas warnings and recalls is considered along with all of the information the FDA has available when considering the public health impact," the agency said. "Warnings or recalls issued first overseas may not pertain to devices marketed in the U.S. When they are, the FDA typically follows up to better understand the basis for the action and whether additional action by the FDA is warranted."
Even when a device is recalled in the United States, it is difficult for patients to get information. Medical device recalls do not work like car recalls, where notices go directly to vehicle owners. Instead, medical device recalls go to hospitals or doctors. If a patient moves around the country or switches physicians, chances of getting notified about a recall get slimmer, though recalls are also posted by the FDA online.
And some countries have no oversight at all. The WHO's Berumen, in research published last year, found 53 countries lacked an oversight agency for medical devices. Those nations, she said, tend to rely on the FDA.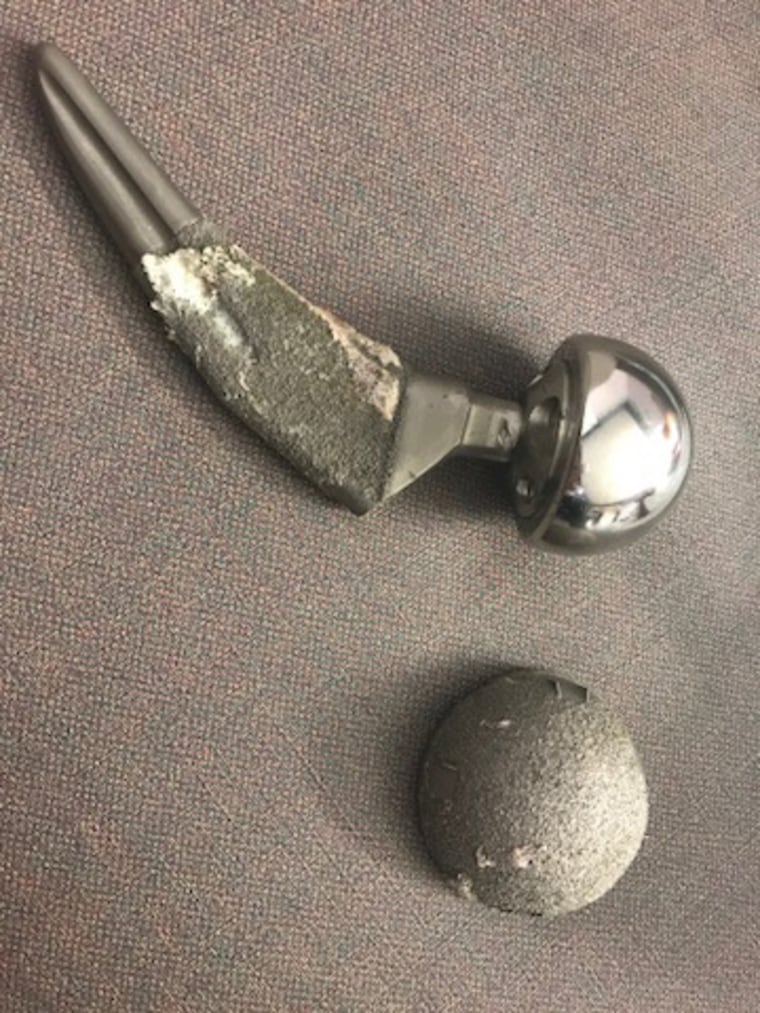 But patients like Chappell feel the FDA was not there for them.
Chappell has spent the majority of 2018 recovering from his revision surgeries. When patients have severe bone and tissue damage, a revision surgery will have a higher chance of complications. In Chappell's case, removing the device in one hip required snapping the femur in half. The surgeries prevented him from working for an entire year.
It also prevented him from being able to enjoy activities with his two sons, Kaden and Kyler. He's been forced to stay inactive during family vacations and watch his kids from the porch while they play in the backyard. He's frustrated he can't get the time back.
"So it could have been prevented if they would at least, at the very least, put out a notification or a warning to the surgeon saying, there is something wrong with these hips," Chappell said. "And then I at least would have known in 2015 about it."
Throughout the extensive litigation, it's still not clear why Biomet decided not to issue a recall in the U.S.
According to Chappell's attorney, Altom Maglio, it's because no one was forcing them to.
NBC News probed medical device alerts around the world as part of a global project organized by the International Consortium of Investigative Journalists, a news organization notable for its work on the Panama Papers, to examine the medical device industry. More than 250 reporters in 36 countries worked on stories that began publishing Sunday.