Medicare, the crown jewel of the U.S. health care system, looks pretty tarnished when compared with what other countries offer seniors, according to a report released Wednesday.
Researchers at the Commonwealth Fund interviewed nearly 23,000 people 65 and older in 11 countries to see what kind of medical care they get.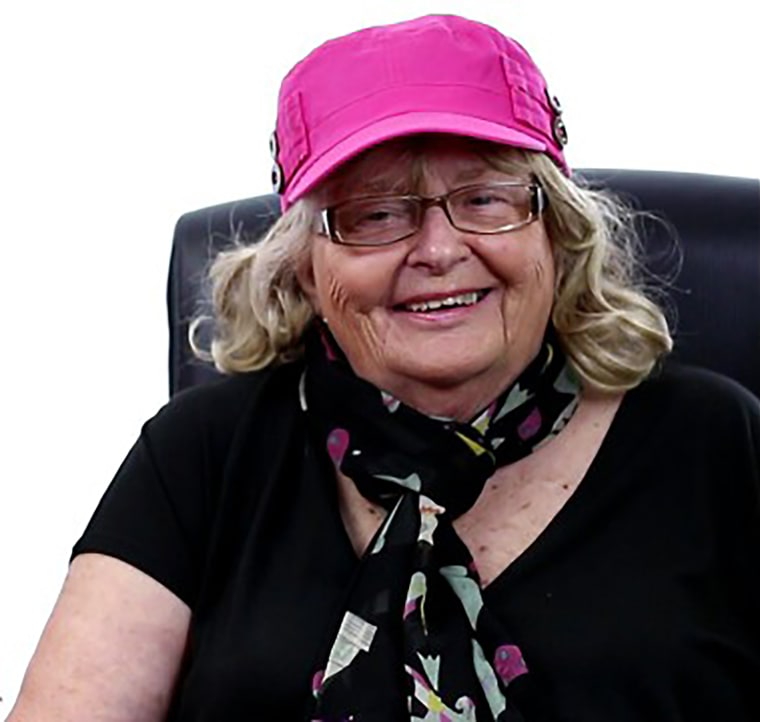 "Overall, U.S. seniors are worse off than their counterparts in the other 10 nations," said Robin Osborn, vice president of the Commonwealth Fund.
"They are the sickest, most likely not to be able to afford needed health care and to struggle to have basic needs like food and housing met," she added in a telephone briefing.
"In the other countries, which have universal coverage, seniors face lower cost sharing and have the benefit of a stronger safety net."
"In the Netherlands, 90 percent of doctors make house calls to the elderly."
The Commonwealth Fund, a private foundation, does regular research comparing the U.S. health care system to those in other countries and routinely finds people in the U.S. pay far more per person for care, while being sicker on average — and are more unhappy about it.
Related: U.S. Comes in Last on Health - Again
The team decided to look at Medicare, which is overwhelmingly popular among voters and which is the main source of health insurance for 55 million people 65 and over.
"We know that Medicare is the most popular program in the United States in terms of the satisfaction of the population covered," said the Commonwealth Fund president, Dr. David Blumenthal.
"We also know the contentment is there despite the fact that a quarter of patients on Medicare in the United States are underinsured."
It all sounds familiar to Dr. Peter Lipson, an internal medicine specialist in Farmington Hills, Michigan.
"We have crappy outcomes for a huge price tag," Lipson added. "We do all kinds of stuff that doesn't really work that's expensive. We are wasting a ton of money and probably not helping people."
Many Americans may not understand that Medicare is not free, Lipson added. Its many different offerings are difficult to navigate.
"I have patients looking at their plans for next year. Should they do Medicare Advantage? Should they do Medicare plus another plan? Should they do the Medicare included drug plan or should they do a Part D plan? It's a zoo," he said.
Related: Health Spending Goes Up Again in U.S.
June Mitchell of Warwick, Rhode Island, finds it confusing.
"I think the general idea of Medicare is excellent," said Mitchell, who is 79 and has cancer.
"I think the problem as things got more expensive, having so many plans and complications that I didn't really understand. I didn't know how to pick."
She has turned to Doctor's Choice, an insurance broker specializing in Medicare, for help when her regular doctor wasn't available. "Because I have cancer right now, that just when you feel the worst it's the hardest to cope with. If it were simpler, it would help people to get better quicker, I think," Mitchell said.
"Sometimes you just can't cope because you can't think straight, because you have your medical condition on your mind."
"We have crappy outcomes for a huge price tag."
In most other rich countries with universal health care, people over 65 don't have to pay at all to see a doctor. Not so in the U.S.
"We recommend that individuals budget around $400 a month for medical expenses in retirement," said Doctor's Choice founder, Dr. John Luo.
Some experts and politicians have pressed for a "Medicare for all" program to repair the U.S. health care system, which is currently a mishmash of private health insurance, public insurance like Medicare and Medicaid, and out-of-pocket payments.
Related: New Survey Finds Surprise Medical Bills in ER
The survey indicates that Medicare might not improve much on what Americans already have — expensive healthcare that works well for people who need clear-cut medical procedures, but not so well for those with chronic conditions such as diabetes, cancer, asthma or heart disease.
Americans, Osborn said, are "hit with a triple whammy — higher health care costs, higher out-of-pocket costs, and, because the U.S. doesn't invest heavily in social services, they are more likely to struggle to have their basic needs met."
The U.S. has the sickest patients, the Commonwealth team reported in the journal Health Affairs. The survey found 43 percent of Americans on Medicare are "high needs," compared to 24 percent in Norway, New Zealand and Sweden, 33 percent in Canada and 39 percent in Australia.
Nearly a third of the sickest U.S. seniors said they skipped care because of costs, compared to only 2 percent in Sweden. Healthier seniors also passed on medical care.
"In the last year, 23 percent of U.S. seniors, citing costs, didn't go to the doctor when they were sick, didn't fill a prescription or skipped a dose, or didn't get a recommended test or medical treatment," the team reported.
Related: Trump Says Medicare for All Would Curse U.S.
"In France, Norway, Sweden, and the U.K., no more than 5 percent of seniors skipped needed care because of costs."
About 22 percent of U.S. seniors spent $2,000 or more out-of-pocket for health care in the past year. The Swiss did spend more — 31 percent said they spent that much. But in all the other countries surveyed, only 10 percent of people 65 and older spent that much on health care.
More American seniors end up in emergency rooms after hours than in other countries, and they end up paying more for it. "In the Netherlands, 90 percent of doctors make house calls to the elderly," Osborn said.
"They have after-hours cooperatives. People can just walk in."
Lipson said that's almost impossible for U.S. doctors to provide.
"You can bill for house calls, but not enough," he said. "The few house calls I have made, I haven't even bothered billing because by the time I get done with the paperwork it's not even worth it."
Paperwork also annoys Gil Longin, a retired radio editor in Westchester, New York, who uses Medicare.
Longin, 80, has used a wheelchair since 2002 because of joint damage caused by a childhood bout of polio.
Getting it fixed can take weeks, Longin said, even though he is a long-time Medicare client with well-documented needs.
"They know I need this stuff," he said. "But the process takes so long. The chair operates off a joystick. My joystick broke. It was like five weeks to get a new one."
He had to use a manual chair, which further damages his shoulder joints, Longin said.
"My main complaint with Medicare is the pace at which things move," he said.