PORTSMOUTH, New Hampshire — When physician's assistant Christopher Clough prescribed a powerful opioid to relieve Mackenzie Colby's back pain, Colby had no idea the company that made the drug was paying him what prosecutors later called kickbacks — to the tune of $41,000.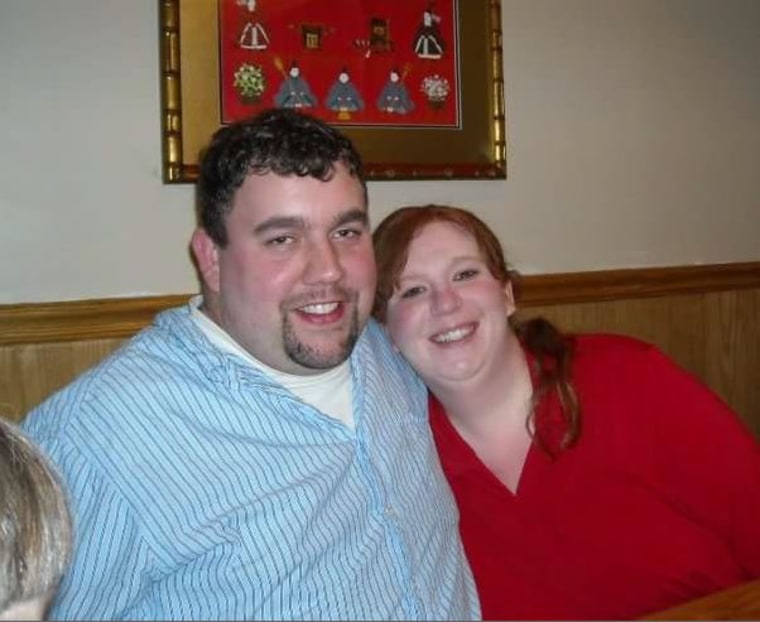 "[Clough] called it a miracle drug," said Colby, a mother of three who hurt her back in a fall. "Of course I didn't, at the time, realize why he was so enthusiastic about it and that he was being paid money to prescribe this medication to me and to others."
According to an investigation by Democrats on the Senate Homeland Security & Governmental Affairs Committee, many Americans were needlessly prescribed a highly addictive opioid as a result of an aggressive marketing campaign by Insys Therapeutics, which makes the powerful fentanyl-based drug Subsys.
A new report they've issued, based on a review of 1.6 million pages of internal Insys documents, details speakers programs that allowed Insys to funnel thousands of dollars into the pockets of the doctors who prescribed Subsys. It also shows bonus structures for sales representatives that reward high-dosage prescriptions, which may explain why a first-time fentanyl user like Colby had her dosage increased from 200 micrograms to 1200 micrograms in eight months.
Bigger prescriptions brought in more money for Insys: according to Colby's records, her insurance paid out more as the dosage went up — culminating in payments of more than $23,000 per month. She says she became addicted. When she tried to quit, said Colby, tearfully, "I was so sick. I was so sick."
"[Clough] never told me he was going to increase it, he just did it," said Colby. "It was a surprise every month."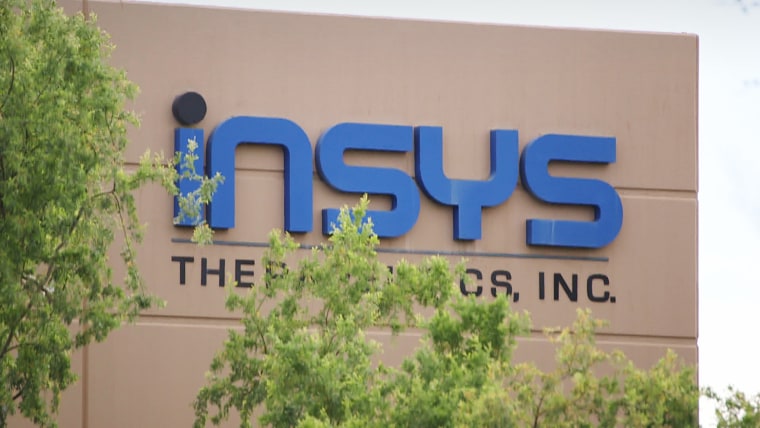 Prosecutors say the thousands of dollars in speakers fees that Clough accepted from Insys amounted to kickbacks. Charged with eight federal counts related to the alleged kickbacks, he pleaded not guilty in December and is scheduled to go to trial in December. His lawyer declined to comment.
"Meddling in medicine for greed"
Democrats on the committee obtained the internal documents from Insys. The committee's ranking member, Missouri's Claire McCaskill, says the investigation shows the company developed what she called a "fraudulent" strategy to boost its fentanyl sales — at the peak of the opioid epidemic, and for a product that is up to 100 times more potent than morphine.
"Clearly, [Insys was] unethical and illegal and foisted a deadly product on America," said Sen. McCaskill. "And people are dying as a result of it."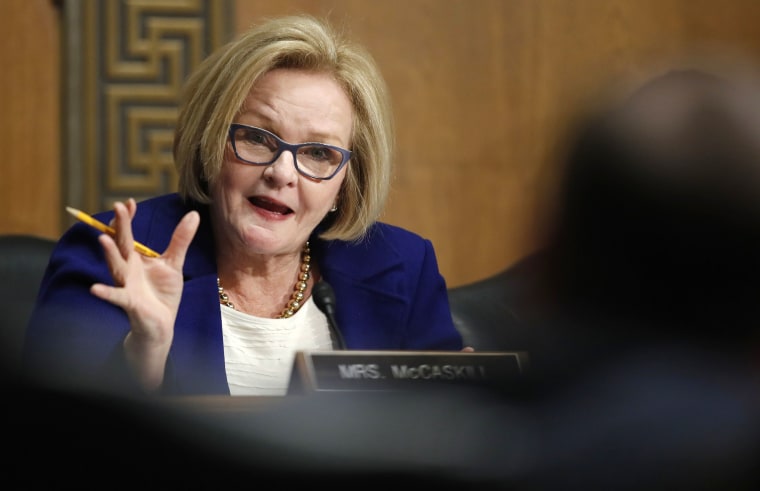 The report highlights internal emails stating sales representatives should "own your territory — own a doctor — and own your destiny," underscoring that "there is serious money to be made." An internal document labeled "Strength Makes the Difference" outlines large increases in payments the sales representatives would receive for getting doctors to prescribe higher doses, even when not requested by the patients. The document shows that a sales representative's payout would be $283 for a 100 microgram prescription. The payout skyrockets to $1,830 for a 1600 microgram prescription, plus a bonus. "Cha-ching again!" says an internal email.
Doctors were compensated through speakers programs, which consist of a physician speaking to colleagues about the drug. According to the Senate report, Insys sales reps used these programs as a way to "own" their doctors, even encouraging face-to-face confrontation if it was believed the doctors weren't prescribing enough.
Internal communications show the company recognized a correlation between payments to physicians in speakers programs and the number of Subsys prescriptions. One Insys analysis noted that "those who attend multiple [speakers programs] are more prolific," and that 42 percent of doctors did not write a prescription until after their first speakers program.
"That is called meddling in medicine for greed, for money, and frankly risking a whole lot of people's lives in the process," said McCaskill.
"They saw dollar signs"
Marketing practices like those used by Insys are concerning to addiction specialists. Dr. Scott Hadland, a pediatrician and addiction researcher at Boston Medical Center's Grayken Center for Addiction, says the drug company viewed patients as a source of revenue. "They saw patients and doctors, and they saw dollar signs," said Hadland.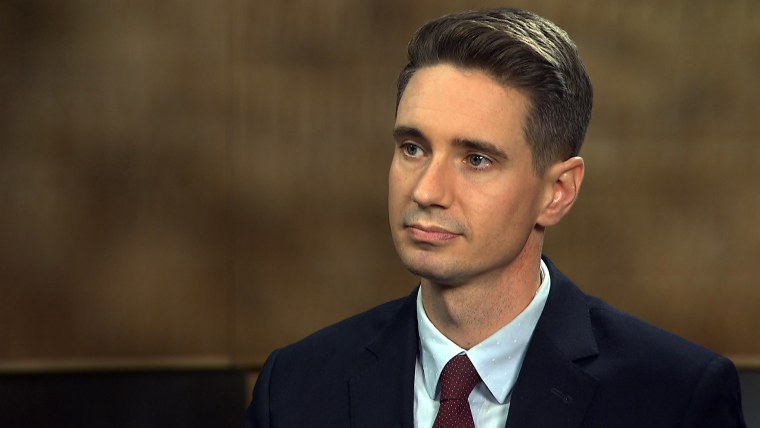 Insys told NBC News that the report focuses on past misdeeds by former employees that are alleged to have occurred before 2016. Today, Insys says it is a different company with a new management team and a new employee base. More than 40 percent of the employees are new and all are committed to a new culture. The company also says it hasn't "materially contributed" to the opioid crisis, and that Subsys "has accounted for a fractional percentage (less than 0.02 percent) of opioid prescriptions nationally since its launch in 2012." The company recently agreed to pay $150 million to settle a Justice Department investigation.
Click here to read the full Insys statement
"Their behaviors were egregious, and their marketing was — quite simply — unethical," said Hadland. "The opioid epidemic is very complicated, and there's a lot of moving parts. But it's clear that Insys was one of those moving parts."
Hadland has published a study on the link between industry payments to doctors and prescribing practices and found that when doctors received marketing for opioids, the next year they went on to prescribe more opioids. "It's clear that this marketing is influencing the practice of medicine and changing the prescribing behavior of doctors," said Hadland, although he doesn't think the change of behavior is always intentional.
"I think that these marketing practices can be very subtle. And I think that a lot of doctors in our study, if you asked them, do you think that this influenced your prescribing, they would say no. But it's clear when you look at the data that it does," said Hadland.
Addiction experts like Hadland want more than a new commitment — they want legislation. "Without laws in place to protect patients, doctors and the rest of us in the health-care environment," he said, "this could happen again with another drug company."
McCaskill agrees, saying that time for the people of this country to "demand that their elected representatives hold the pharmaceutical industry more accountable than they have."
For the sake of transparency, says McCaskill, doctors should be required to post the compensation they receive from pharmaceutical companies clearly in their offices where patients can see it.
That's the kind of information that Colby, who filed a lawsuit against Insys for negligence, alleging "malicious and reckless conduct," wishes she had known. Insys settled the suit for an undisclosed sum without admitting wrongdoing.
"It makes me sad that a lot of these doctors, these brilliant people, threw their life away for money," said Colby. "But then they harmed so many people to do it."