One in 25 U.S. hospital patients has caught an infection while in the hospital, according to new federal data released on Wednesday.
That adds up to more than 700,000 people infected in 2011, the Centers for Disease Control and Prevention says. It's a national crisis and although the numbers suggest there are some improvements, it's not nearly enough, the CDC's Dr. Michael Bell said.
"You go to the hospital hoping to get better," Bell told reporters. Unfortunately, that doesn't always happen.
The CDC issued two reports, one based on a 2011 survey of hospitals in 10 states and another from a yearly check on progress in fighting hospital-acquired infections.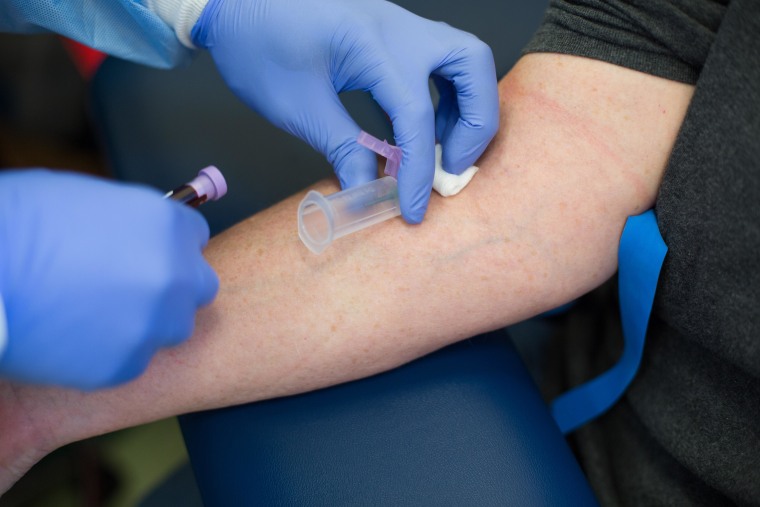 "Although there has been some progress, today and every day, more than 200 Americans with healthcare-associated infections will die during their hospital stay," said CDC Director Dr. Tom Frieden.
The causes are well known. Hands that are not properly washed, equipment that's not properly disinfected or that's kept in place for too long, and overuse of antibiotics all contribute.
"The report sounds the alarm about the threats that we need to be addressing," Bell said. They include infections of the lungs and guts, and point to a range of bacteria from Clostridium difficile, which causes often fatal diarrhea, to methicillin resistant Staphylococcus aureus (MRSA).
These infections can progress in the blink of an eye. "You think you have a trivial infection of the bladder, and the next thing you're fighting for your life," Bell said.
The solutions are also often clear. Some require hospital procedures, such as super-careful, super sterile conditions, and clear guidelines on inserting tubes, and washing and re-washing hands.
Patients can also play a role, Bell says. "The short answer is to ask questions," he advises. "'Have you washed your hands?' You can ask it in a nice way."
He suggests bringing a friend to be the "bad cop" asking nurses, doctors and hygienists the hard questions. "When my own mother was in the intensive care unit, I found it hard to pipe up," Bell said.
And in daily life, plenty of soap and water is one of the best prevention measures, Bell said.
"For routine, day-in and day-out use, at my house, I use a nice soap that smells like flowers," he said. "What we really want people to focus on is to keep their hands clean at all times, and especially in healthcare settings."