Two Washington lawmakers have requested information from HCA Healthcare Inc., the nation's biggest hospital company, about conditions and practices at its Bayonet Point Hospital in Hudson, Florida, following a February report by NBC News in which insiders detailed extensive deficiencies at the facility.
The NBC News report relied on regulatory documents and interviews with four doctors at the facility, including George Giannakopoulos, a neurosurgeon who was its longtime chief of staff. Among the shortcomings described in the report were an increase in patient safety events at Bayonet Point, an anesthesiology department in disarray, run-down and dirty infrastructure, and cockroaches in an operating room. 
The unsafe practices and conditions at the 290-bed acute care facility were a result of HCA putting profits over patient care, the doctors contended, a view HCA disputed in the report.
Sen. Marco Rubio and Rep. Gus Bilirakis, both Florida Republicans, sent the letter to HCA on March 20, stating: "As a leading healthcare provider in the community and a recipient of American taxpayer dollars, it is critical that HCA Florida Bayonet Point prioritizes the health and safety of their patients and staff and is transparent about these standards with the public."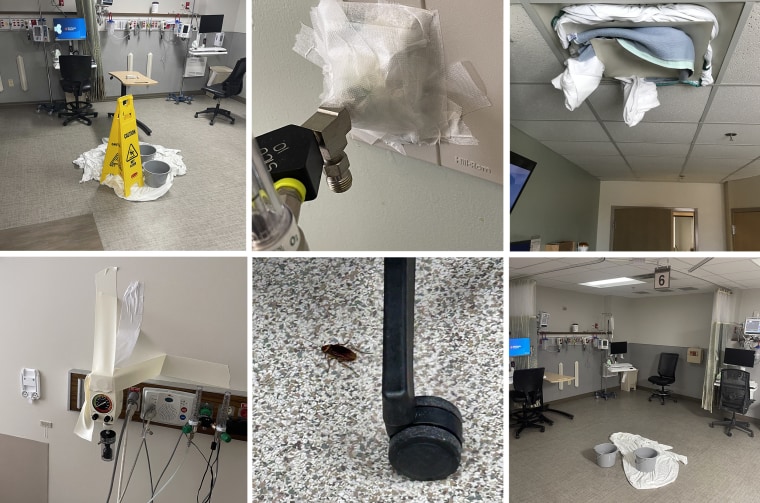 The lawmakers asked HCA to provide information related to eight questions. Among them: What is the hospital doing to address the allegations in the NBC News report and how much of the hospital's budget is devoted to patient safety? Rubio and Bilirakis also asked how HCA ensures that appropriate staff-to-patient ratios are maintained. The lawmakers asked the company to provide its answers promptly.
A spokesman for HCA Healthcare said it will be providing a detailed response to the lawmakers. "We are proud of the quality care provided at the hospital and we welcome the chance to share information with Senator Rubio and Congressman Bilirakis," the spokesman said in a statement.
Regina Temple, the chief executive of Bayonet Point and a recipient of the letter, did not respond to a request for comment.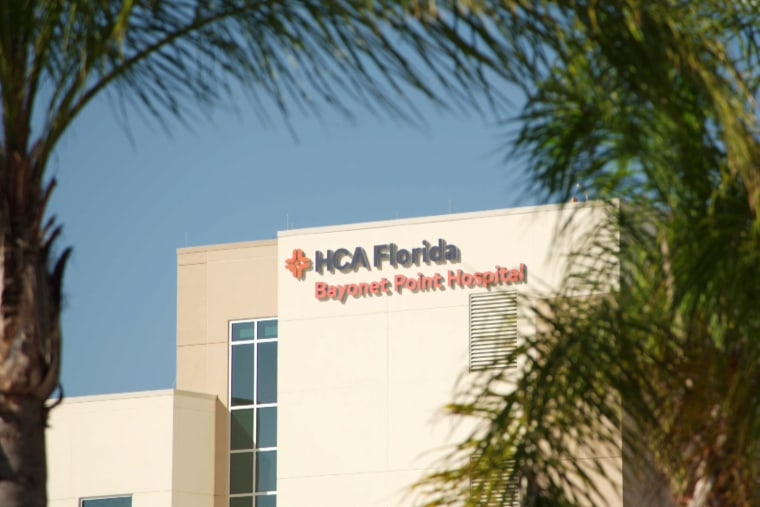 Headquartered in Nashville, Tennessee, HCA Healthcare operates 182 hospitals and 125 surgery centers across the nation and in the United Kingdom. It has 49 hospitals in Florida, the most of any state. 
On its hospital comparison website, the federal Centers for Medicare and Medicaid Services (CMS), which administers health care for more than 60 million Americans, rates 37 of HCA's Florida hospitals. As many as 70% of them are rated below average, at one or two stars out of a possible five. None of the HCA Florida hospitals currently carry a five-star rating.
HCA Healthcare is highly profitable — last year, it earned $5.6 billion — and its stock has risen 6.4% so far this year, outperforming the Standard & Poor's 500 index.
When asked in February about problems at Bayonet Point, HCA told NBC News that it is always looking for ways to improve patient safety and quality of care. "HCA Florida Bayonet Point Hospital is appropriately staffed to ensure the safe care of our patients," the company said in a statement at the time. "We rely on feedback from our physicians, and when issues are validated we take necessary action."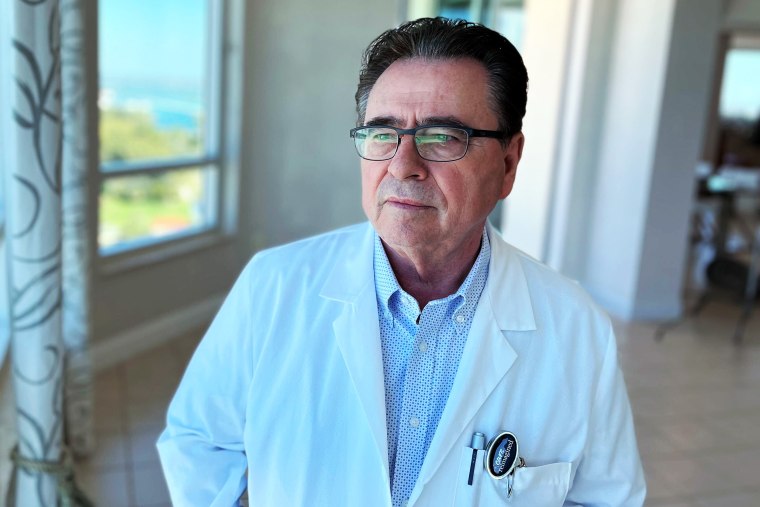 In response to criticism from neurosurgeon Giannakopoulos about Bayonet Point, the board chair of the hospital, Dr. Christine Behan, characterized him as exhibiting "repeated instances of inappropriate and unprofessional behavior, including threatening, yelling at, and berating staff, physicians and hospital administrators." As a result, she said, Giannakopoulos's election as the hospital's chief of staff in December was rescinded by the board.
Giannakopoulos disputed this account at the time, saying that the charges "were manufactured by the hospital administration to keep me from being chief of staff because I was calling them out on patient care." The three other doctors interviewed for the report said they too believed this to be the situation.
In addition to interviewing doctors at Bayonet Point, NBC News also cited complaints from Florida's Agency for Health Care Administration about deficiencies in staff-to-patient ratios and other practices. Last September, for example, nurse-to-patient staffing ratios fell short at Bayonet Point, agency documents show, with one staff member telling government investigators that "she does not feel safe with the number of patients per nurse." The hospital said it had resolved the issues with the agency.
Since the NBC News report aired, the HCA spokesman added in the statement: "the accrediting body known as The Joint Commission and Florida's Agency for Healthcare Administration, conducted surveys at our hospital and each resulted in no adverse findings. AHCA did ask to see Bayonet Point's plan to improve staffing and we have provided that to them."
CMS assigns Bayonet Point an overall one-star rating out of five, the lowest ranking by the government. "The CMS ratings are based on 2017-2019 data and we have since improved our performance," the hospital's spokeswoman said in February.
Still, Rubio and Bilirakis put this question to HCA in their letter: "What actions do you plan to take to increase the CMS Overall Star Ratings score of one-star?"