The Trump administration issued its first Obamacare regulation Wednesday, and it's aimed at calming jittery health insurance companies threatening to pull out of the markets.
The proposed new rule shortens the 2010 Affordable Care Act's enrollment period and forces people to do more to prove they're eligible for changes outside that open enrollment period.
Related: Obamacare Uncertainty is Scaring Off Health Insurance Companies
The ACA was designed to get health insurance to more Americans, and it did. At least 20 million more people have health insurance than before the law was enacted. To achieve that goal, the Obama administration tried to make it easy for people to sign up, with a longer-than-usual open enrollment period and fairly lax rules on life changes that would allow people to buy or change health insurance outside the usual sign up period.
The new regulation would tighten up these practices, and, the Centers for Medicare & Medicaid Services (CMS), which administers the law, says, bring "stability" to the health care exchanges by dissuading nervous insurance companies from pulling out of the program, leaving customers with fewer choices of policies they can buy.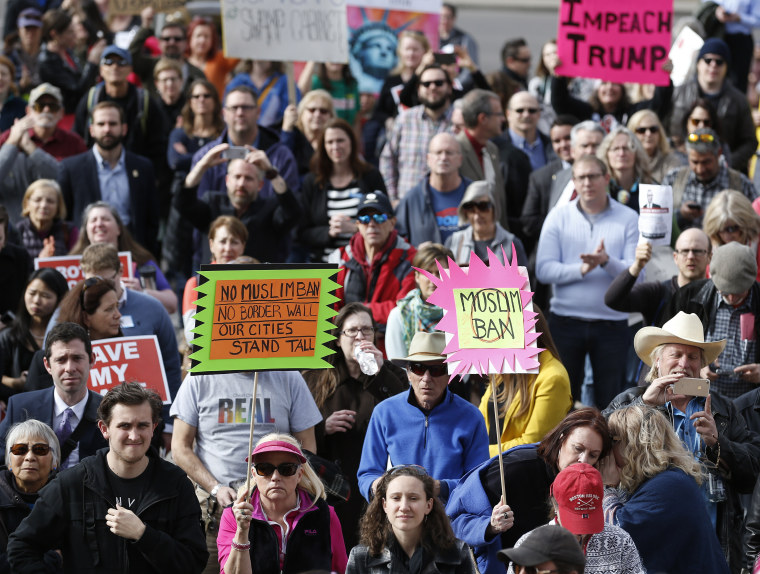 "This proposal will take steps to stabilize the Marketplace, provide more flexibility to states and insurers, and give patients access to more coverage options," acting CMS administrator Dr. Patrick Conway said in a statement. "[The new regulation] will help protect Americans enrolled in the individual and small group health insurance markets while future reforms are being debated."
Former Georgia Rep. Tom Price, a forceful critic of the ACA, was confirmed as Health and Human Services Secretary Friday. The Trump administration was waiting to for him to take office before making substantial changes to Obamacare regulations.
Meanwhile, health insurance companies have been complaining loudly that they are worried by Republican indecision about how to move forward on the ACA — whether to repeal it or simply make changes. GOP members of Congress have been unable to agree on what to do first and don't seem to have an agreed upon strategy, either.
"This proposal will take steps to stabilize the Marketplace."
Insurance giant Humana announced late Tuesday that it plans to pull out of all ACA markets in 2018. Humana CEO Bruce Broussard said it was because of the balance of sick to well customers — called the risk pool. But a federal judge had also just blocked a proposed merger between Humana and another health insurer, Aetna.
Still, companies want to know who they are insuring and they want to have a good idea of how much they are going to have to pay out. They want a balance of healthy people paying premiums to help pay for the sick people making claims. And they worry a lot that people will wait to buy health insurance until they are sick.
The new rules are targeted at some of those worries.
Related: Here's What Health Insurance Coverage Looks Like Right Now
One requires more verification that someone has changed jobs, gone through a divorce or had another major life change making them eligible to switch insurance plans in the middle of the year.
"This proposed change would help make sure that special enrollment periods are available to all who are eligible for them, but will require individuals to submit supporting documentation, a common practice in the employer health insurance market," CMS said. "This will help place downward pressure on premiums, curb abuses, and encourage year-round enrollment."
"Without adequate funding it will be extremely difficult to provide high-quality, affordable coverage and care to millions of Americans. This is a promising first step."
Another change would let an insurer collect back payments on unpaid premiums. Yet another lets states decide whether the allowed network of providers is sufficient. Insurance companies save money when they limit customers to certain hospitals, doctors and other providers that have arrangements with the company.
Finally, the rule also cuts the upcoming annual open enrollment period for individuals. For the 2018 coverage year, the proposed open enrollment period would be Nov. 1, 2017, to Dec. 15, 2017.
That will likely cut back on the number of people who enroll. In past years, enrollment has gone well into January and this year, enrollment was kept open until Jan. 31. An estimated 400,000 people signed up in January.
Related: 12 Million Got Health Insurance Under Obamacare
Independent analysts said the new rules should reassure health insurance companies.
"We are very pleased that the administration is heeding the call of consumers and patients, health care plans, providers and other stakeholders to ensure that any potential transition from the Affordable Care Act includes market stabilization levers," said Ceci Connolly, president and CEO of the Alliance of Community Health Plans.
"The rule begins to address concerns about the stability of the individual market, but does not resolve all of the uncertainty for plans and patients alike. Without adequate funding it will be extremely difficult to provide high-quality, affordable coverage and care to millions of Americans. This is a promising first step," Connolly added.
"The rule ... does not resolve all of the uncertainty for plans and patients alike."
Caroline Pearson, senior vice president at Avalere Health, called it a temporary patch.
"Today's proposed rule is an effort to stabilize the exchange markets until an ACA replacement plan is approved and implemented," Pearson said in a statement. "Many health plans have expressed uncertainty about their plans for 2018 exchange markets, and this rule is meant to encourage plan participation. It is unclear, however, whether these changes will be sufficient to ensure all regions of the country have an exchange operating in 2018."
Related: What Can Trump Do to Obamacare Right Away?
Families USA, which strongly supported Obamacare, said the new regulations are a disaster.
"The Trump Administration is deliberately trying to sabotage the Affordable Care Act, especially by making it much more difficult for people to enroll in coverage," said Ron Pollack, executive director of the advocacy group.
"By making it harder to enroll, they are creating their own death spiral that would deter young adults from gaining coverage, thereby driving up costs for everyone," Pollack said. "Very significantly, the Administration has completely reneged on its promise to lower deductibles. Instead they are increasing cost-sharing and cutting back financial assistance for coverage."
Some Republican members of Congress, whose committees have some oversight over ACA changes, quickly praised the new regulations.
"Today's action represents a clear signal from the Trump administration that patient voices have finally been heard, and that health care markets will get immediate relief," said House Energy and Commerce Committee Chairman Greg Walden (R-OR) and Health Subcommittee Chairman Michael C. Burgess, M.D. (R-TX). "From requiring documentation for special enrollment periods and closing a loophole, these changes help protect taxpayers and stabilize markets."