Sixty-two years ago Sunday, Elvis Presley took the stage at CBS studios in New York and smiled as a city health official stuck a needle in his left arm. The publicity stunt, broadcast nationwide before Presley's appearance on "The Ed Sullivan Show," was meant to convince the American public that the new polio vaccine was safe.
It worked. And playing to Presley's demographic apparently helped. About 75 percent of Americans under 20 had received at least one polio shot by August 1957, when the first national survey was taken; this rose to nearly 90 percent by September 1961, according to a 1962 public health report.
In the 1950s, many celebrities were happy to promote the Salk polio vaccine.
Today, stars use their platforms to question the safety of vaccines, for childhood diseases like measles and for seasonal maladies like the flu. In 2007, the MTV star Jenny McCarthy appeared on "Oprah" to say her "mommy instinct" told her that the measles-mumps-rubella vaccine had caused her son's autism.
Other celebrities who have come out against vaccinations include Charlie Sheen, Alicia Silverstone, and Rob Schneider. Robert De Niro, who has a son on the autism spectrum, has also questioned the safety of vaccines.
In his book "The Panic Virus," science journalist Seth Mnookin estimates that with "Oprah" and McCarthy's later appearances on "Larry King Live" and "Good Morning America," her message reached 15 million to 20 million viewers.
It was a watershed moment for ordinary American parents of autistic children, desperate for answers and willing to believe a celebrity — even one with no medical expertise.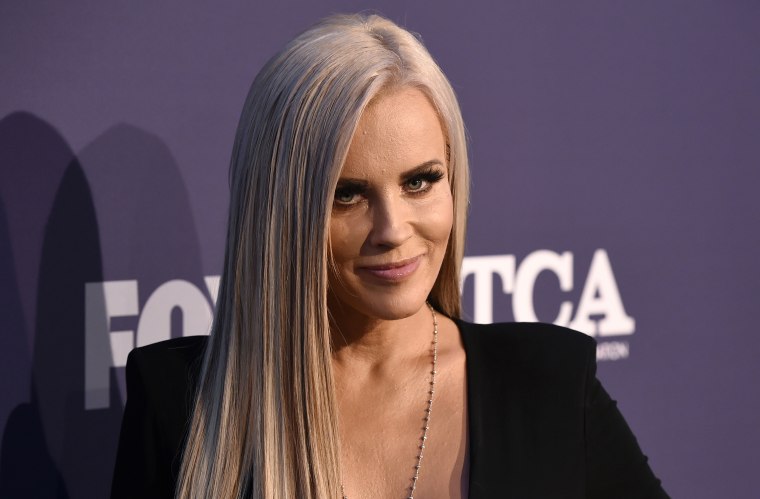 "Celebrities have always had an exaggerated and often unwarranted influence on society," Andrew Selepak, a media professor at the University of Florida, said in an email to NBC News. "That we place such high value on the uninformed opinions of celebrities is one problem, but the bigger problem is when we act on these uninformed opinions and it puts ourselves or others in danger."
Medical experts and public health agencies say that danger is reflected in the resurgence of vaccine-preventable diseases that had been eradicated in some countries. For example, Europe is in the midst of a raging measles outbreak, with 41,000 cases, a record high, and 40 deaths so far this year. A primary culprit is parents' refusal to vaccinate their children, said the World Health Organization.
In the U.S., too, more parents are refusing to immunize their children, according to a 2016 survey of pediatricians in the journal Pediatrics.
This has life-or-death consequences. Just Thursday, the Centers for Disease Control and Prevention reported that fewer Americans are getting the influenza vaccine, and more are dying. Only 37 percent of adults received flu vaccinations last flu season, a decrease of 6.2 percentage points from the previous season. Nearly 80,000 people died — the highest number in 40 years.
And a record number of children died of the flu in 2017-18, the CDC said — the vast majority of them unvaccinated.
Numerous studies over the last 20 years have proven that there is no link between vaccines and autism. So why do people believe celebrity vaccine skeptics who insist otherwise?
"Particularly in America, celebrities represent our version of royalty," Remi Alli, a Michigan lawyer who works with celebrities at the Elite Exclusivity public relations firm, said in an email. "It may seem illogical, but status often supersedes information in our Instagram-filled world. Academia seems boring, laborious and subject to change, but glam is a stable awe."
Michal Strahilevitz, a consumer psychologist at the University of Wollongong in Australia, said people want to believe the best about stars they look up to.
"Research shows that respecting a celebrity in any context (including acting, singing, etc.) can cause people to think that celebrity is an expert in areas where they don't have any real expertise," she said in an email. "So if I think Beyoncé is an amazingly awesome entertainer (and I do), I may be more inclined to take her advice on what vitamins to take (even though she is not a nutritionist)."
Tim Derdenger, an associate professor of marketing and strategy at Carnegie Mellon University's Tepper School of Business, calls this the "golden halo effect," in which a performer or athlete admired for her skill is somehow seen as more trustworthy in unrelated areas.
This can lead to irrational decisions, said Dr. Peter Alperin, an internist at the Veterans Affairs hospital in San Francisco and a vice president at Doximity, a social network for health care professionals. Trust the right professional for the job, he advised: "I wouldn't go to my accountant for medical advice, and I wouldn't go to my doctor to do my taxes."
Dr. Peter Hotez, a pediatrician, vaccine developer and dean of the National School of Tropical Medicine at Baylor University in Houston, said he is frustrated by the failure of public health agencies to strongly counter phony medical theories. Hotez said he wrote his book "Vaccines Did Not Cause Rachel's Autism," about his daughter, in part to provide a counterweight to the more than 400 anti-vaccine websites on the internet.
He blames the media, too, for framing the topic as the "vaccine debate" or "vaccine controversy." "There is no debate, there is no controversy," he said.
Ultimately, celebrities who spread false ideas are "playing with fire," said the NYU bioethicist Arthur Caplan.
"We don't ignore stories about people who mail pipe bombs," he said. "Why are we ignoring stories about people who transmit public health bombs?"