A gunman remained at large early Thursday after nine people were shot and killed in Charleston, South Carolina, during a Bible study session at one of the nation's oldest African-American churches, authorities said.
"I do believe this was a hate crime," Charleston Police Chief Gregory Mullen said early Thursday near the scene at Emanuel African Methodist Episcopal Church.
At a 6 a.m. ET press conference, investigators released an image of the suspect and said he had left the church in a black four-door sedan.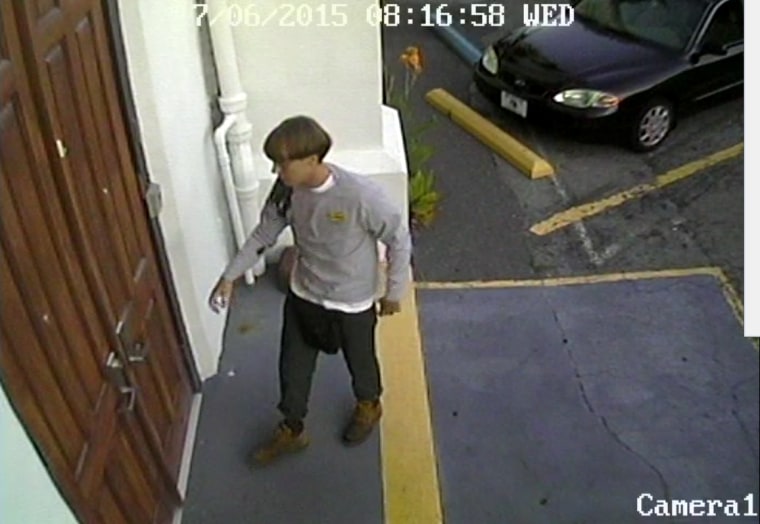 "Regardless of how small the people think that their information might be we want them to call us," Mullen said. He called on the public to be "vigilant" but to not approach the suspect.
The suspect was described as slender white male aged 21 to 25, who was about about 5ft 9in tall with a bowl cut.
Police did not release the car's make but Mullen said it had a "very distinctive license plate."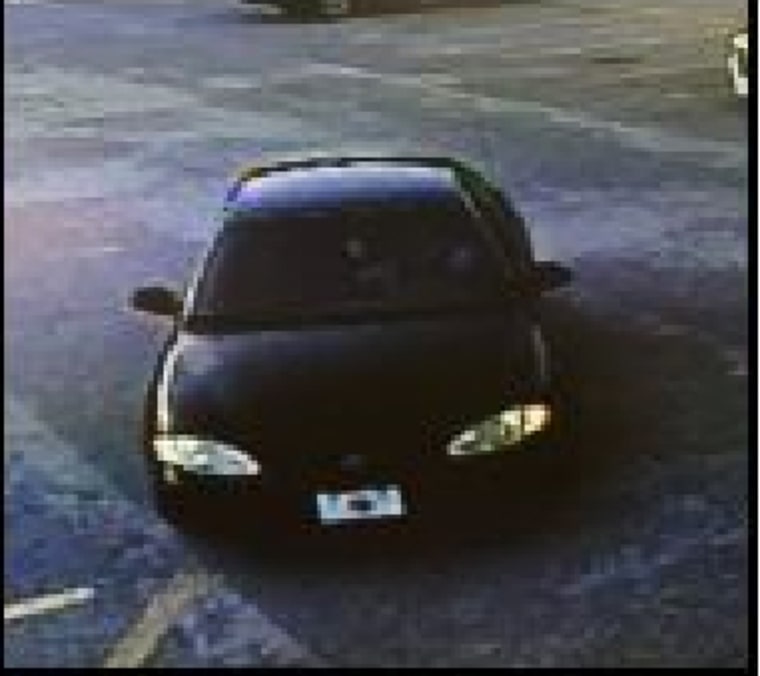 The victims included the church's pastor, the Rev. Clementa C. Pinckney, 41, a Democratic member of the state Senate, two sources told NBC News.
Mullen said police were called on a report of a shooting at the church at 9:05 p.m., and when officers arrived there they found eight people dead and others injured. Two of the wounded were rushed to a hospital, and one of those victims later died, he said.
Related: Massacre Church at Center of African-American Struggle
"This is a tragedy that no community should have to experience. It is senseless," Mullen said. "It is unfathomable that somebody in today's society would walk into a church, when people are having a prayer meeting, and take their lives."
Police described the suspect as wearing a gray sweatshirt or hoodie, jeans and Timberland boots. Mullen characterized the gunman as "extremely dangerous."
"There is no greater coward than a criminal who enters a house of God and slaughters innocent people engaged in the study of scripture"
The Federal Bureau of Investigation and the federal Bureau of Alcohol, Tobacco, Firearms and Explosives were among the law enforcement agencies assisting in the search for the gunman, Mullen said.
"I can assure you that we are going to do everything in our power to find this individual, to lock him up, and to make sure that he does not to hurt anyone else," Mullen said.
Known as "Mother Emanuel," the church is the oldest AME church in the South, having been founded in 1816 under the leadership of abolitionist minister Morris Brown, the second bishop of the AME Church in the U.S. The Gothic Revival-style church is on the National Register of Historic Places.
"I'm just absolutely sick to my stomach right now. It's horrible," Lisa Phipps, who works across the street as a caterer, told NBC News.
"I just can't believe this is happening in my community," Phipps said. "That's a very active church. ... Their influence is wonderful. They do so much for the community. I can't imagine a human being doing something like this."
Related: All You Need to Know About Hate in America
Cornell William Brooks, the president and CEO of the NAACP, added: "There is no greater coward than a criminal who enters a house of God and slaughters innocent people engaged in the study of scripture."
The attack came two months after the fatal shooting of an unarmed black man, Walter Scott, by a white police officer in neighboring North Charleston that sparked major protests and highlighted racial tensions in the area. The officer has been charged with murder, and the shooting prompted South Carolina lawmakers to push through a bill helping all police agencies in the state get body cameras. Pinckney was a sponsor of that bill.
U.S. Sen. Tim Scott, a Republican who represents South Carolina, called the shooting a "senseless tragedy" and said he was making arrangements to return to the state from Washington, D.C., as soon as possible.
"Tonight we stand together in prayer for Pastor Pinckney and his congregation at Emanuel AME, and for the families who are enduring unimaginable pain at the loss of their loved ones," Scott said. "We will come together as a city and as a state to lift up those who need us most right now."
Mayor Joe Riley Jr. said that the gunman had to be a "hate-filled person."
The Rev. Joseph Darby, a prominent pastor who knew Pinckney, told MSNBC that the shooting was "not surprising."
He added: "This is the product of what happens when those who spout divisive and bigoted rhetoric speak to people who do not respond to words with thought but to words with action. This is the epitome of a hate crime ... This is sadly familiar, it is a shame that in the 21st century this happens."
Related: KKK Among 19 Hate Groups Operating in S.C.
Republican presidential candidate Jeb Bush, who had been scheduled to campaign Thursday in Charleston, canceled the events "due to the tragic events unfolding in South Carolina tonight," his campaign said.
Democratic presidential candidate Hillary Clinton was in South Carolina campaigning earlier Wednesday but left the state before the shooting took place. "Heartbreaking news from Charleston — my thoughts and prayers are with you all," she said in a tweet.
In a statement early Thursday, Gov. Nikki Haley asked everyone to "please join us in lifting up the victims and their families with our love and prayers."
The Rev. Norvel Goff, presiding elder of the Edisto District of the state conference of the AME Church, said a prayer vigil would be held at noon Thursday.