Here's something to consider before you go for a run on a smoggy day or buy a house near a busy highway.
Air pollution remains a "pervasive public health threat" in the U.S., with almost half of Americans — about 44 percent — living in communities where the air can be dangerous to breathe, a new study by the American Lung Association has found.
Still, the group's "State of the Air 2015" report card, released on Wednesday, noted most of the nation has much cleaner air than even a decade ago, with the eastern half of the country making the most progress.
"We've seen great improvement in year-round particle levels -- that's the day-in and day-out amount of soot that's in the atmosphere," Janice Nolen, assistant vice president for national policy at the American Lung Association, told TODAY.
"In many ways, it's encouraging, but there are still challenges that remain."
California — with its warm climate, sun-soaked days, a hilly landscape that "holds things in place" and plenty of cars, trucks and tractors spewing fumes — is one of the challenges. In general, heat and drought in the West are creating situations "ripe" for pollution, the report found.
But Los Angeles has made great improvements even though it continues to loom large in the "most polluted" lists, Nolen said. Other cities that have cleaned up over the years include Birmingham, Alabama; Pittsburgh, Pennsylvania; and Knoxville, Tennessee.
The 16th annual report card is based on the levels of ground-level ozone and particle pollution across the country from 2011 to 2013. Breathe in enough of those pollutants and you can end up wheezing and coughing, or worse. They can affect the heart as well as the lungs, and shorten your life, Nolen said.
Top 10 most ozone-polluted cities
Los Angeles-Long Beach, California
Visalia-Porterville-Hanford, California
Bakersfield, California
Fresno-Madera, California
Sacramento-Roseville, California
Houston-The Woodlands, Texas
Dallas-Fort Worth, Texas
Modesto-Merced, California.
Las Vegas-Henderson, Nevada
Phoenix-Mesa-Scottsdale, Arizona
Top 10 cities most polluted by year-round particle pollution
Fresno-Madera, California
Bakersfield, California
Visalia-Porterville-Hanford, California
Modesto-Merced, California
Los Angeles-Long Beach, California
El Centro, California
San Jose-San Francisco-Oakland, California
Cincinnati-Wilmington-Maysville, Ohio-Kentucky-Indiana
Pittsburgh-New Castle-Weirton, Pennsylvania-Ohio-West Virginia
Cleveland-Akron-Canton, Ohio
People who live next to a busy road — up to 45 percent of the urban population in North America — may be particularly at risk for breathing a lot of unhealthy air, according to the report. Do you like to run outdoors? Experts recommended exercising no closer than three football fields away from major highways.
"You need to make sure that the air quality is healthy, too, while you're exercising because you're breathing in more pollution if you're breathing faster and harder," Nolen said.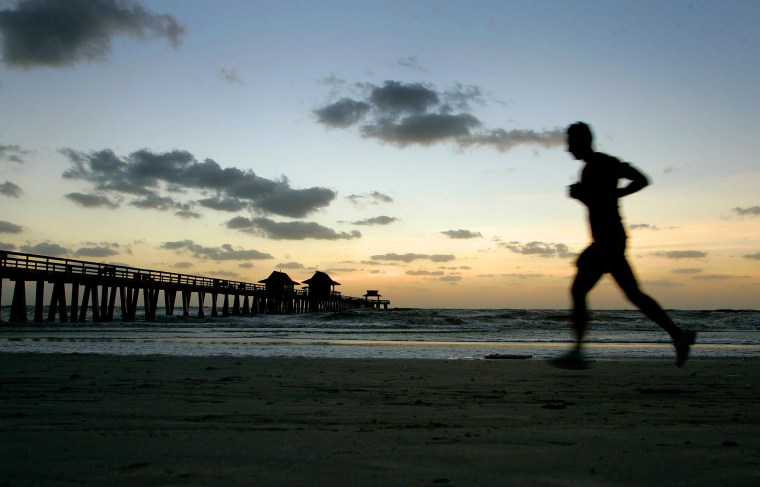 If you're looking for a place to live, be aware that houses and apartments near busy roads are going to have more pollution than places farther away, she added.
And if pure air is your priority, these cities, listed alphabetically, had no days with unhealthy levels of ozone or particle pollution and had some of the lowest year-round particle levels in the country:
Cleanest cities
Bismarck, North Dakota
Cape Coral-Fort Myers- Naples, Florida
Elmira-Corning, New York
Fargo-Wahpeton, North Dakota
Rapid City-Spearfish, South Dakota
Salinas, California