The World Health Organization announced Sunday that the new, potentially birth defect-causing Zika virus will probably spread from its country of origin — Brazil — to every nation in the Western Hemisphere, except two: Canada and Chile.
That's because the tiny, white-speckled insect thought to transmit the virus, the Aedes aegypti mosquito, thrives in tropical and sub-tropical climates. And in the U.S., it's been around for centuries.
Although the Aedes aegypti has lost ground to the West Nile virus-carrying Asian Tiger mosquito, according to researchers at the University of Florida, it's still common in Louisiana, the Gulf region of Texas and Florida.
And a 2005 study at the school found that its range extended well beyond the southeast — especially during the summer months — and reached as far north as New York and west into Indiana and Illinois.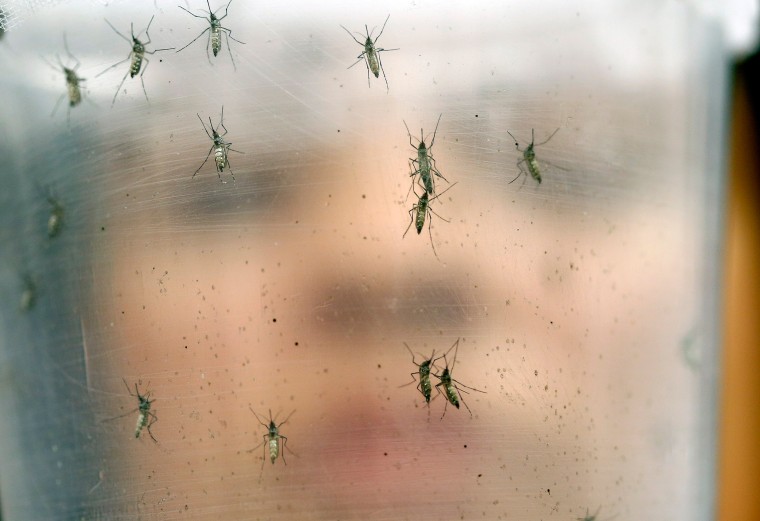 It wasn't always this way. The species is originally from Africa, and it probably hitched a ride with colonists traveling west. During the Spanish American War, Aedes mosquitoes carrying yellow fever killed more American troops than enemy fire, the researchers wrote.
A mosquito eradication program was developed to combat the disease, and by the mid-20th century, after being implemented across the western hemisphere, Aedes mosquitoes had largely vanished.
"Though initially successful," the researchers reported, the mosquito "has reestablished in most of the pre-eradication range due to lack of commitment and financial backing necessary to maintain the eradication program."
The mosquito is less than an inch long, with distinctive white markings. According to the Centers for Disease Control, the females do the biting, and the blood is used for egg production. They like ankles and elbows, especially during the day.
To keep your home from becoming a breeding ground, the CDC has a host of recommendations, everything from the conspicuous — be diligent about emptying anything that can collect water — to the less obvious, such as filling in tree holes with sand.