A Christian aid worker who survived the deadly Ebola virus is healthy but weak after being released from a U.S. hospital, an official of the agency she worked for said Thursday.
Bruce Johnson, president of SIM USA, based in Charlotte, North Carolina, said Nancy Writebol walked out of an Atlanta hospital Tuesday after weeks of treatment. Writebol was supporting medical workers' efforts to stem the outbreak in Liberia when she was infected. She and Dr. Kent Brantly, who also contracted Ebola in Liberia, were flown back to the United States for treatment. Brantly left the hospital Thursday.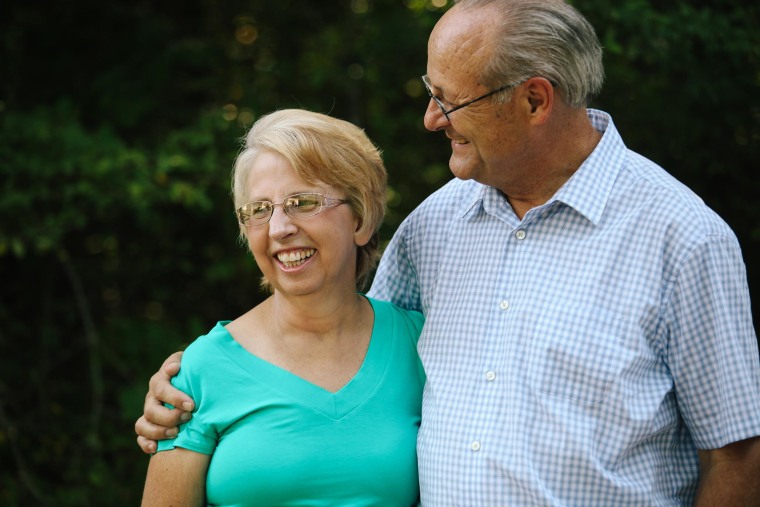 Johnson said at a news conference that it had been quite a journey for both of them — along with his organization and people around the world who had followed the desperate struggle to save them. But amid the joy, Johnson noted, is the sobering reality that the virus' rampage continues in Liberia and elsewhere in West Africa. He said 120 SIM staff members were still helping the effort in Liberia.
Johnson said he had spoken to Writebol and that her voice sounded good, although her husband said she was still weak. She's recuperating at an undisclosed location, Johnson said, but doctors expect a full recovery.
Other SIM staffers and missionaries who had returned from Liberia were still being monitored by health authorities, he said, although the quarantine period for Ebola had lapsed.
He said the Writebol and Brantly cases show that Ebola can be beaten.
But there's a price: SIM's costs in this case were in the high six figures, Johnson said. The organization has tapped into its reserves, although donations are now coming in.
IN-DEPTH
What Cured the American Ebola Patients?
Complete Coverage of the Ebola Virus Outbreak
SOCIAL
— Gil Aegerter