Air pollution kills 7 million people a year globally, 80 percent of them from heart disease and stroke, the World Health Organization said Monday.
This makes air pollution the world's largest single environmental health risk, WHO says, accounting for one out of eight deaths.
"The risks from air pollution are now far greater than previously thought or understood, particularly for heart disease and strokes," WHO's Dr. Maria Neira said in a statement. "Few risks have a greater impact on global health today than air pollution; the evidence signals the need for concerted action to clean up the air we all breathe."
And perhaps surprisingly, indoor air pollution kills more people than outdoor pollution. Indoor pollution comes from cooking stoves and fireplaces still used by nearly 3 billion people, mostly women, in poorer countries. WHO estimates that air pollution was involved in 4.3 million deaths in households that used wood, coal or other open-air fires, while 3.7 million died from the effects of outdoor pollution.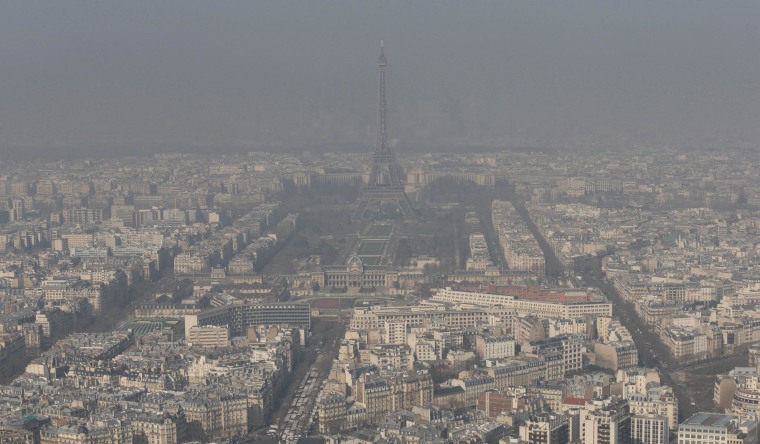 The WHO survey found that 40 percent of deaths linked to outdoor air pollution were from heart disease; another 40 percent from stroke; 11 percent from chronic obstructive pulmonary disease (COPD); 6 percent from lung cancer and 3 percent from acute lower respiratory infections in children.
The numbers were similar for indoor air pollution, but with twice the percentage of cases of COPD, and 12 percent of indoor air pollution deaths were among children with infections such as pneumonia.