Deaths from Alzheimer's disease rose by 55 percent over the last 15 years, federal researchers reported Thursday. It's probably due to a mix of factors — an aging population, better diagnosis, and more willingness by doctors to put Alzheimer's down as a cause of death, the team at the Centers for Disease Control and Prevention.
The CDC is putting the numbers into an unusual context — the effect on family members and other caregivers.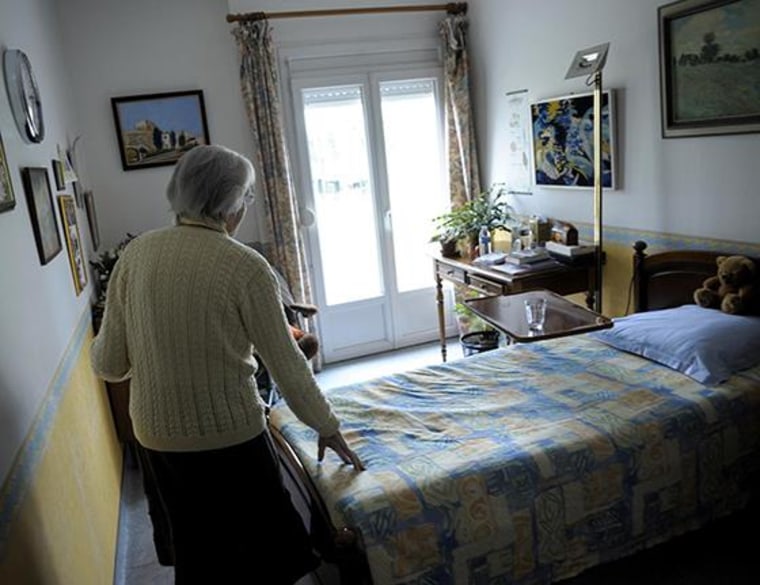 "Millions of Americans and their family members are profoundly affected by Alzheimer's disease," said CDC Acting Director Dr. Anne Schuchat.
"As the number of older Americans with Alzheimer's disease rises, more family members are taking on the emotionally and physically challenging role of caregiver than ever before. These families need and deserve our support."
Related: Can Brain Games Cut Alzheimer's Risk?
The CDC team used death certificate data to calculate that 93,541 people who died in 2014 had Alzheimer's given as the cause of death.
That's a rate of 25.4 deaths per 100,000 people, a 54.5 percent increase compared with 16.5 deaths per 100,000 people in 1999, the CDC reported.
"Most deaths occurred in a nursing home or long-term care facility," the researchers wrote.
Alzheimer's disease is the sixth leading cause of death in the United States, accounting for 3.6 percent of all deaths, the CDC said.
Related: Dementia Rate Might be Declining
"Alzheimer's deaths can be an indicator of paid and unpaid caregiver burden because nearly everyone in the final stages of Alzheimer's needs constant care, regardless of the setting, as the result of functional and cognitive declines," the researchers pointed out.
"As Alzheimer's disease progresses, caregiving becomes very important. Caregivers and patients can benefit from programs that include education about Alzheimer's disease, how to take care of themselves and their loved one, and case management to lessen the burden of care," said Christopher Taylor, a CDC epidemiologist who led the study team.
"Supportive interventions can lessen the burden for caregivers and improve the quality of care for people with Alzheimer's disease."
Related: Exercise Helps Alzheimer's
There's no cure for Alzheimer's and no long-term medical treatment that has been shown to reduce symptoms. But people who think they have symptoms should see a doctor as soon as possible, the CDC said.
"Early diagnosis is important to allow patients and their families to begin planning medical and caregiving needs at all stages of the disease," the CDC advised.