As cases of West Nile virus continue to mount in what may be record numbers, government health officials are urging people -- particularly those in the worst-affected states -- to cover up, use insecticide and remove the standing water that helps fuel the mosquito-borne infections.
Cases of West Nile virus in the U.S. are about three times higher than normal for this time of year, officials with the Centers for Disease Control and Prevention said Tuesday, with at least 1,118 illnesses in what's being described as one of the worst outbreaks since the virus was detected here in 1999.
About half of the cases have been in Texas, where drought and heat, followed by rain, have contributed to the outbreak that has killed 19 people in that state. Forty-one have died nationwide, CDC says.
In normal years, fewer than 300 cases are reported in the U.S. by mid-August, with most illnesses typically reported in late August and September. It's difficult to tell how this season will progress, officials said.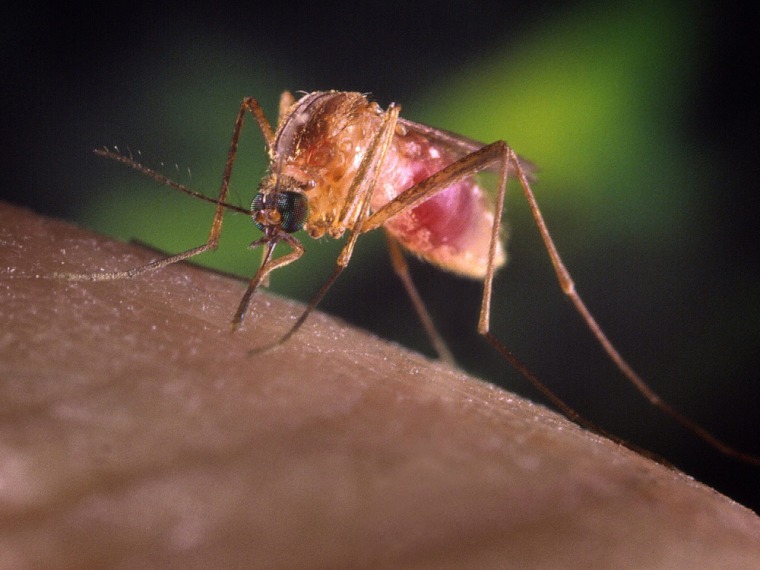 A handful of states have seen the most infections, including Texas, Louisiana, Mississippi, Oklahoma, South Dakota and California -- but the virus can occur anywhere, CDC officials said.
West Nile virus, which is most often spread through the bites of infected mosquitoes, usually isn't deadly. Only about 20 percent of infected people even realize they have it. Those who do develop symptoms of West Nile fever typically complain of headache, fever, tiredness and, sometimes, a rash.
But 1 percent of cases develop into severe disease, usually meningitis, an inflammation of the spinal cord.  They may die quickly or result in nerve damage.
The severe cases usually strike the elderly and those with impaired immune systems, but it's important to prevent West Nile infection when possible.
Here are CDC's top tips for avoiding West Nile virus.
Use insect repellents that contain an EPA-registered active ingredient whenever you're outdoors.
Wear long-sleeved shirts and long pants outdoors at dawn and dusk, or consider staying indoors during those times, when mosquitoes are most active.
Install or repair screens on windows and doors to keep mosquitoes out.
Remove the standing water that allows mosquitoes to breed. That includes small pools of water in unlikely places such as flower pots, buckets and barrels. Change the water in pet dishes and replace the water in bird baths weekly.
Drill holes in tire swings so that water drains out. Keep children's wading pools empty and on their sides when they're not being used.
Related stories: