Smoking kills 1,200 people a day. The tobacco companies worked to make them as addictive as possible. There is no such thing as a safer cigarette.
Ads with these statements hit the major television networks and newspapers this weekend, but they are not being placed by the American Cancer Society or other health groups. They're being placed by major tobacco companies, under the orders of the federal courts.
"The ads will finally run after 11 years of appeals by the tobacco companies aimed at delaying and weakening them," the American Cancer Society, American Heart Association, American Lung Association, Americans for Nonsmokers' Rights, National African American Tobacco Prevention Network and the Tobacco-Free Kids Action Fund said in a joint statement.
"It's a pretty significant moment," the American Cancer Society's Cliff Douglas said. "This is the first time they have had to 'fess up and tell the whole truth."
Related: Graphic smoking ads helped people kick the habit
The Justice Department started its racketeering lawsuit against the tobacco companies in 1999, seeking to force them to make up for decades of deception. U.S. District Judge Gladys Kessler ruled in 2006 that they'd have to pay for and place the ads, but the companies kept tying things up with appeals.
"Employing the highest paid lawyers in America, the tobacco companies used every tool at their disposal to delay and complicate this litigation to avoid their day of reckoning," Douglas added.
"It has been a long fight," said Robin Koval, CEO and president of Truth Initiative, a nonprofit established as part of a separate, 1998 Master Settlement Agreement between major U.S. tobacco companies and 46 states, the District of Columbia and five U.S. territories.
"They fought for 11 years to delay the truth."
The tobacco companies won some significant gains. They won't have to admit to having deliberately lied and manipulated in their advertising and promotional campaigns. They won't have to include lurid images of what smoking does to people.
"If they really wanted a world where people no longer used combustible tobacco, they could do that tomorrow. They could stop selling their deadly products."
"Despite their claims to the contrary, the tobacco companies have not changed. Their continuing aversion to the truth is clear from how hard they fought the corrective statements, going so far as to seek removal of the phrase 'here is the truth,'" the health groups said in their joint statement.
And they've managed to hold off running the ads until the media landscape has changed considerably, with many more Americans getting their news online and many fewer going to the major networks and newspapers where the ads will air.
Related: Smoking rate halved in 50 years. Is zero possible?
"The world has completely changed," Koval said.
"Not as much will be seen by young people, who spend less and less of their time watching prime-time television. That is an opportunity lost."
Kessler's scathing ruling made no bones about what the tobacco companies did. "Defendants have known many of these facts for at least 50 years or more. Despite that knowledge, they have consistently, repeatedly, and with enormous skill and sophistication, denied these facts to the public, to the Government, and to the public health community," she wrote in her 2006 ruling.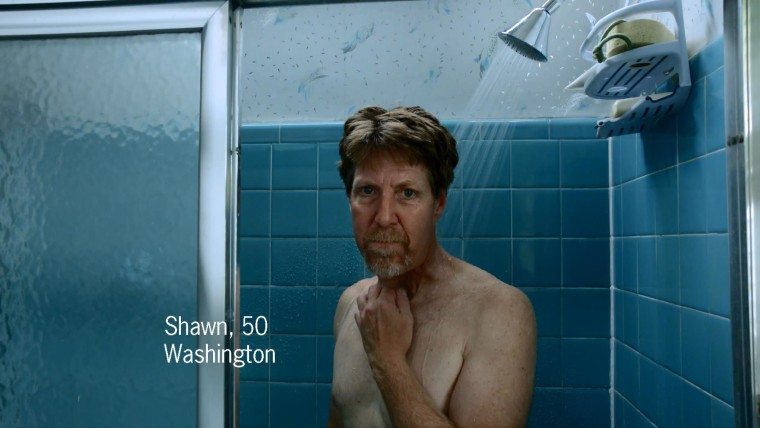 "Moreover, in order to sustain the economic viability of their companies, Defendants have denied that they marketed and advertised their products to children under the age of eighteen and to young people between the ages of eighteen and twenty-one in order to ensure an adequate supply of 'replacement smokers,' as older ones fall by the wayside through death, illness, or cessation of smoking," she added.
"In short, Defendants have marketed and sold their lethal product with zeal, with deception, with a single-minded focus on their financial success, and without regard for the human tragedy or social costs that success exacted."
Now, no serious scientist or doctor denies that smoking kills. The Centers for Disease Control and Prevention says cigarettes kill 480,000 Americans a year, and tobacco use costs $170 billion in direct medical costs and $156 billion in lost productivity.
Related: Ex-smokers come clean in CDC campaign
The ads themselves will be far from visually interesting. The court-mandated ruling is short and to the point, and the ads are based on words, not pictures.
The advocacy groups hope to do what they can to counter that. "We want to make sure that although the industry would like this to be invisible and unwatchable that we put this squarely on the radar screens of the American public," Koval said.
The court specified more than 50 newspapers to carry the weekly full page ads, from The New York Times and USA Today to La Voz de Houston and The Northern Kentucky Herald. It also requires the companies to place five ads a week for a year on the three major networks — NBC, ABC and CBS.
Some of the statements people will see in newspapers and on television:
Altria, R.J. Reynolds Tobacco, Lorillard, and Philip Morris USA intentionally designed cigarettes to make them more addictive.
Cigarette companies control the impact and delivery of nicotine in many ways, including designing filters and selecting cigarette paper to maximize the ingestion of nicotine, adding ammonia to make the cigarette taste less harsh, and controlling the physical and chemical make-up of the tobacco blend.
When you smoke, the nicotine actually changes the brain — that's why quitting is so hard.
Secondhand smoke kills over 38,000 Americans each year.
Secondhand smoke causes lung cancer and coronary heart disease in adults who do not smoke.
Children exposed to secondhand smoke are at an increased risk for sudden infant death syndrome (SIDS), acute respiratory infections, ear problems, severe asthma, and reduced lung function.
There is no safe level of exposure to secondhand smoke.
"I certainly hope for the many people who will see them that this will remind them of things that, frankly, have been forgotten over time," Koval said.
"People have forgotten over time all of the practices of the tobacco industry, not only the fact that they lied about the products but also the fact that the products they were selling to the American people were engineered to be addictive as possible."
Related: E-cigarette ads target kids, CDC says
Douglas says it's not clear what the impact of the ads will be.
"I think it's going to anger some people," he said. "I think people get angry and they don't want to give their hard earned bucks to Big Tobacco."
The companies are now using "the same playbook" to promote e-cigarettes and heated tobacco products, which they are marketing as less harmful alternatives to cigarettes, Douglas said.
"Philip Morris would be delighted for the general public to be very confused about all of these things and buy everything the company sells."
"They recruit some great minds globally in media communications, science, law, medicine," he said.
For instance, he said, Philip Morris is promoting a new, heated cigarette that doesn't burn. "That is not an e-cigarette. But Philip Morris would be delighted for the general public to be very confused about all of these things and buy everything the company sells," Douglas said.
Related: Fresh look at cancer shows smoking still main cause but obesity is catching up
The groups are hoping the Food and Drug Administration will use what powers it has to restrict the marketing of new products in the future. Congress won't let the FDA ban cigarettes.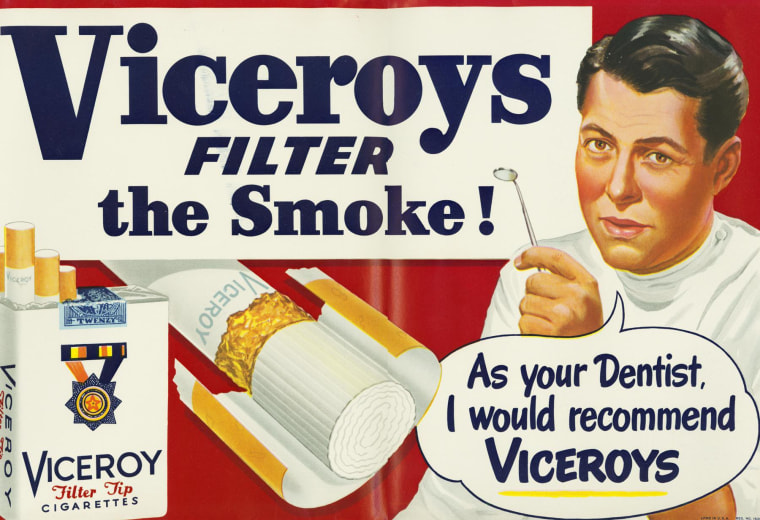 Koval urges people not to be fooled by the sophisticated marketing techniques.
"The tobacco companies are trying to convince people that they have changed, that they are trying to create harm-reduced products and some are saying things about seeing a world where people no longer smoke combustible tobacco," Koval said.
"If they really wanted a world where people no longer used combustible tobacco, they could do that tomorrow. They could stop selling their deadly products."