President Barack Obama's choice for Surgeon General has a lot of people gunning for him. Why? He thinks guns are a public health problem.
Dr. Vivek Hallegere Murthy, a 36-year-old Harvard Medical School physician, has voiced support for putting limits on who can buy guns. This doesn't sit well with the National Rifle Association.
The NRA is lobbying with all its might to prevent Murthy's appointment, saying it questions whether Murthy's views on guns are motivated by science or politics. Republican Senators are saying no way Murthy gets their vote. Even some Democrats nervous about fall elections are said to be bowing to NRA pressure.
Well I don't know Murthy, but I know that science supports his views about guns being a health issue. And it is also likely that his revulsion at the continuing parade of mass killings, accidental shootings, crimes involving guns and suicides that continue to plague our nation is based on a burst of research about preventing harm and slaughter by guns. And, probably, a bit of common sense too.
As most public health, emergency room and trauma doctors will tell you, preventing gun violence ought to be a much bigger priority for medicine than it is.
Just focus on little kids and guns for a minute. The average American child has 13 times the likelihood of being murdered by a gun as a child in any other developed country. Shouldn't we insist on basic firearm safety education for them? Despite the thousands of tragic accidents that occur annually, kids are not taught anything about guns. A few programs do exist that caution children to "stop, leave the area and tell an adult" should they encounter a firearm. Shouldn't your doctor, school nurse, local pediatrician, and public health department talk about this with little kids? I bet Murthy thinks so. The NRA clearly does not.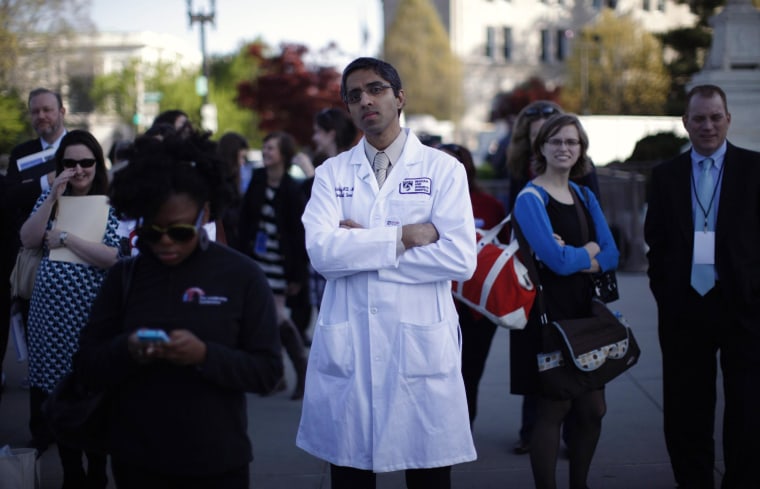 And then there is suicide. More than 19,000 of the 31,000 deaths from guns in the United States in 2010 were suicides. This is more than the number of homicides that involved guns. The overall suicide rate is rising so rapidly that it now outnumbers deaths from car crashes.
The National Action Alliance for Suicide Prevention has a plan based on science, not politics, that calls for educating families to store firearms locked and unloaded, with ammunition locked separately if a household member is at high risk for suicide. That is a public health program. And there is evidence that prevention works.
A pioneering campaign in New Hampshire gets firearms dealers and shooting range operators involved in suicide prevention. Scientific research, not politics, shows that nearly 10 percent of gun-related suicides in the state are committed with a gun purchased within a week of the suicide. Half of the state's 67 gun shops are now involved in a program to help them identify and address a potentially suicidal customer.
The campaign tells the dealers how to be alert for customers exhibiting signs of suicide risk, informing them where to call for help and to try to help make sure that they don't sell guns to those in a suicidal crisis. That is exactly the kind of scientific research that backs up Murthy's claim that gun violence is a public health crisis that medicine can and should be involved with. The NRA is ignoring the science, even when gun dealers themselves are proud of the kind of program that they have instituted in New Hampshire.
The NRA has urged its members to contact their senators and urge them to oppose "President Obama's radically antigun nominee."
It is wrong to allow ignorance to prevail when science and public health research shows what can be done to help protect you, your family and friends against gun violence. The nation needs a Surgeon General willing to use data and evidence to reduce the cost in lives, injuries and emotional devastation that science shows is associated with the misuse of guns.