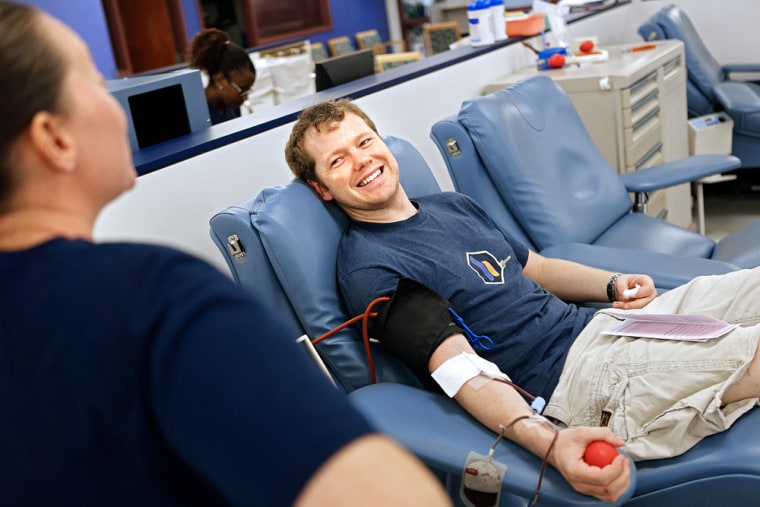 Anguished Colorado residents flooded local blood centers after Friday's deadly theater shooting, eager to open their veins to help the injured recover in area hospitals.
"I just felt horrible all day yesterday and I just wanted to do something," said Kevin Emery, 20, of Estes Park, Colo. "I figured with [70] people shot, they'd need blood."
But Emery and other donors were asked to postpone their blood draws after officials at the Bonfils Blood Center, the region's largest, collected 630 units, more than twice the 300 units they sent from existing supplies to area critical care centers.
"We were turning lots of people away and scheduling them for future donation appointments," said Tiffany Anderson, a Bonfils spokeswoman. "Right now we are encouraging donors to give blood in the weeks ahead and throughout the year."
The flood highlights what Anderson and others say is the "mixed blessing" of such crises for blood centers.
On one hand, they're indebted to the human urge to help. On the other hand, they don't want to collect so much blood that it might go to waste.
The dilemma is common to many disasters. After the 9/11 terror attacks volunteers lined up at every blood center in the country, said Dr. Louis Katz, executive vice president of medical affairs for the Mississippi Valley Regional Blood Center in Davenport, Iowa.
But much of that blood expired before the 42-day window in which it could be used, despite efforts by blood experts across the U.S. to transport it to areas where it was needed most.
"It's a really hard line to walk," Katz said. "We don't like to discourage people from giving to the welfare of others. "
But, he added: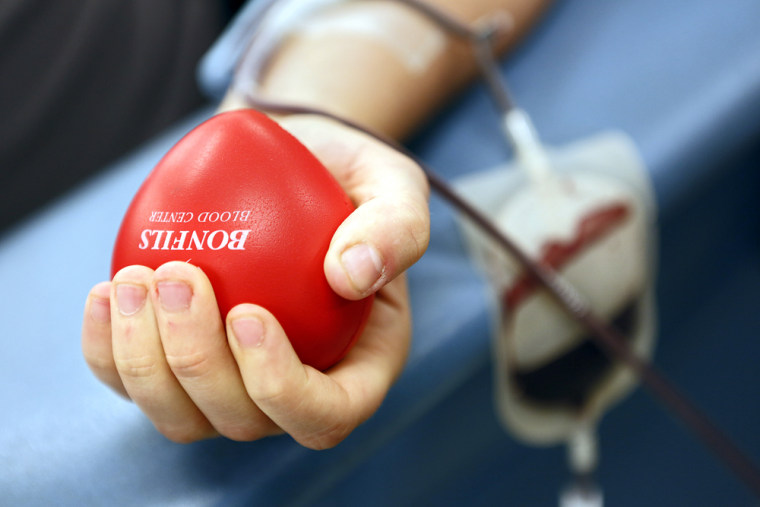 "Our worst nightmare is to waste the resource."
About 17.2 million units of blood are collected in the U.S. each year, and about 15 million units are transfused, according to figures from the AABB, a coalition that advances blood transfusion and cellular therapies. Nearly 11 million donors give blood each year, including about 3.1 million first-timers.
Many of those donors don't realize that, in times of tragedy, the blood that goes directly to the sick and injured is the blood that's already on hand, Katz said.
"It's the blood on the shelves that saves lives," he said.
For instance, in Aurora, the blood used to help treat the 58 injured people, including some in critical condition, was donated earlier in the week, Anderson said.
But many overestimate how much blood may be needed. Past tragedies such as the Kansas City Skywalk collapse, the Oklahoma City bombing and the Columbine High School shootings required between 105 and 131 units of blood to treat all the victims, Katz said. The 9/11 disaster required 600 units of blood. 
Using those metrics, the Aurora shootings would use perhaps 150 units of blood, Katz estimated. "It's just not that much," he said.
Bonfils alone needs about 3,000 units each week to meet the need for transfusions, organ and bone marrow transplants, cancer therapies and trauma, such as auto accidents or shootings.
But disaster donors may be fickle. They sign up to donate in the emotion of the moment, but the momentum often doesn't last.
"We get people who schedule and then don't come in as the acuity of the situation changes," Katz said.
Research shows that only a fraction of first-time disaster donors actually become regular contributors of blood, he added.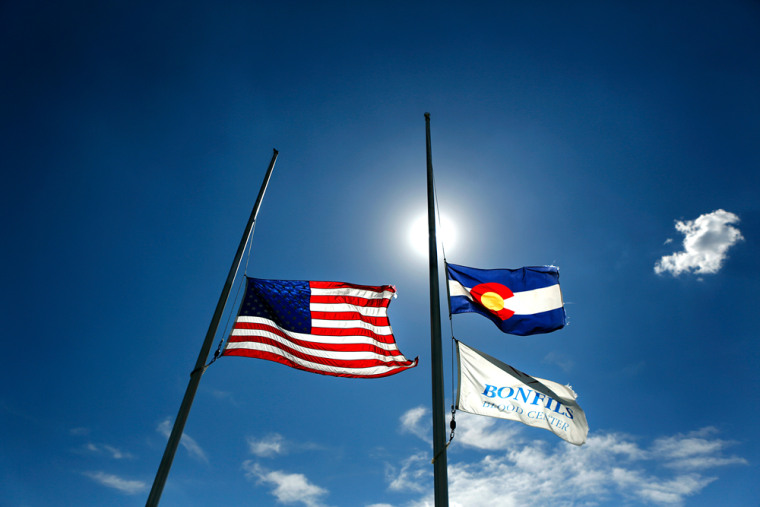 But those who do help provide a vital service that continues long after crises such as the theater shooting are resolved. The American Red Cross has been appealing for blood donations since Memorial Day, partly because of the summer slump in donations caused by vacations and nice weather.
Anderson and others hope that local blood donors inspired by the tragedy will come back next week or next month.
"I made an appointment for July 31," said Emery, who admitted he was a little disappointed not to be able to donate directly to the victims of the theater shooting.
"But if they're going to be needing it, I'm looking at the bigger picture," he said. "Even if my blood doesn't go to the victims here, it'll go to someone who can use it."
Related stories: 
Victims who died in Colorado include sailor, aspiring sportscaster
Survivor says boyfriend took a bullet for her