For the first time, a brain scan has shown a clear pattern of damage called chronic traumatic encephalopathy (CTE) in a patient before he died.
The scans showed the "unique pattern" of CTE in the brain of former Minnesota Vikings linebacker Fred McNeill, doctors reported in the journal Neurosurgery.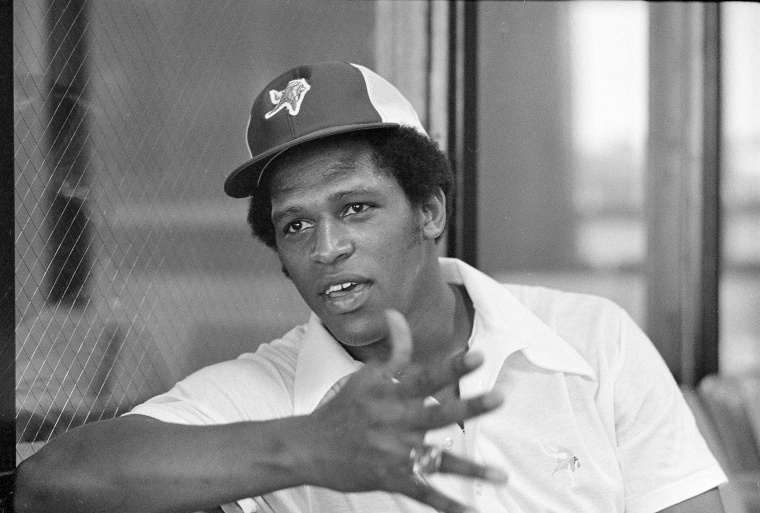 They hope the special PET (positron emission tomography) scans might be used to diagnose CTE in other living people, so that potential treatments can be tested — and so that the extent of the incurable and devastating disease can be assessed.
"We realized that if we could only make a diagnosis after someone was dead, there was no way we could help them," said Dr. Julian Bailes, director of neurosurgery and co-director of NorthShore University HealthSystem Neurological Institute in Evanston, Illinois.
CTE is caused by repeated blows to the head. It's been in the news because Boston University pathologists found former NFL Patriot star Aaron Hernandez had serious CTE when he died by suicide at age 27 last April.
And the NFL has been under fire for not acting on evidence that dozens, perhaps more, players may be affected by the condition, caused by blows to the head..
Currently, the only way to definitively diagnose the disease is by looking at the brain tissue after a person has died.
But Dr. Bennet Omalu of the University of California, Davis, Bailes and colleagues developed a PET scanning technique they hoped would show the damage before a patient dies.
Related: Reports Finds Evidence of CTE in Most Former NFL Players
In 2012, they scanned McNeill's brain. They thought they saw the characteristic pattern of damage caused by CTE, including unusual deposits of a protein called tau, which is linked with CTE and other degenerative brain diseases such as Alzheimer's.
"There are certain areas of the brain that are susceptible to multiple head impacts," said Bailes.
"That's what you are looking for -- you are looking for a scan to show you where former football players or former military veterans who are exposed to multiple blasts should be expected to have injuries," Bailes added.
"We realized that if we could only make a diagnosis after someone was dead, there was no way we could help them."
They found that damage, and they found tell-tale fingerprints in areas of the brain that can explain the memory loss, emotional changes and other symptoms of CTE.
"I think you can correlate the areas of damage -- in the midbrain, the amygdala, some of the deep structures of the brain, the amygdala," Bailes said.
McNeill died in 2015 at the age of 63. An autopsy and examination of his brain confirmed the CTE diagnosis.
"During the final months of his life, our patient was admitted to a nursing home for dehydration, failure to thrive, progressive dysphagia (inability to eat), incontinence, progressive neck and limb weakness, and slurred speech," Omalu, Bailes and colleagues reported.
The report also details McNeill's decline from an intelligent, gifted football player and lawyer to a patient confused and angry because of memory loss, fired from job and job and, eventually, helpless to care for himself.
"He was a very gifted athlete. He was a very bright individual who went to law school. It was a very poignant case," Bailes said in an interview.
McNeill started playing football at age 11, taking part in youth football, high school and college football before joining the NFL.
After leaving football he got an advanced law degree but was dismissed as a partner a few years into his second job "for lack of performance," the report reads.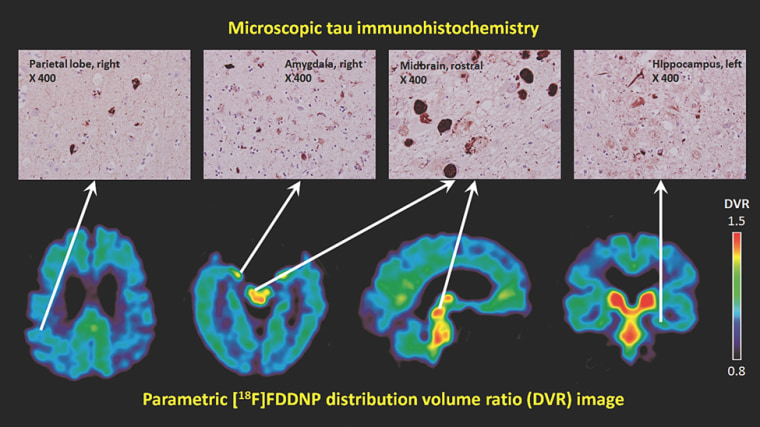 He "transformed from a kind, mild-mannered 'gentle giant' to a very agitated person," the Neurosurgery report reads.
For the next two decades McNeill moved from job to job before filing for bankruptcy 25 years after he left the NFL.
Related: Head Injuries Clearly Linked to Brain Damage
It got even worse.
"Two years after his (PET) scan, at age 61, his wife noticed progressive motor deficits, including inability to button his shirts, zip his pants or tie his shoes, and eventually feed himself," the researchers reported.
"She reported that he developed muscle twitching (without cramps) in his arms and decreased muscle mass in his shoulders and arms without any sensory changes. Approximately 17 months prior to death, he was diagnosed with Motor Neuron Disease/Amyotrophic Lateral Sclerosis in addition to his pre-existing clinical and presumptive diagnosis of CTE."
ALS can also be associated with head injuries, Bailes said.
"You are looking for a scan to show you where former football players or former military veterans who are exposed to multiple blasts should be expected to have injuries."
The PET scan is not the only potential test for CTE in living patients. Boston University's Dr. Ann McKee said in September a test looking for inflammatory molecules called cytokines in the spinal fluid might also be used to diagnose the condition.
She said that Hernandez, a former tight end for the New England Patriots, had extensive brain degeneration.
The brain scan developed by Omalu is employs PET but uses a radioisotope that attaches to the tau and amyloid proteins that mark brain diseases such as CTE and Alzheimer's.
"Most PET scans are used for detecting cancer in your body. This is not looking for cancer -- this is looking for tau and amyloid proteins," said Bailes.
Overall, the team has done the PET scans on 14 retired NFL players and compared their brain scans to 28 healthy people and 24 people with Alzheimer's.
"This is the initial report, the first autopsy, but it's only one subject and we need to do a lot more," Bailes said.