People stationed at North Carolina's Camp Lejeune while the water there was contaminated were more likely to die from several types of cancer, as well as Lou Gehrig's disease, according to an official government report released Wednesday.
It's the latest in a series of reports showing the contaminated water at the base seriously affected Marines and their families.
"The study found elevated (risks) at Camp Lejeune for several causes of death including cancers of the kidney, liver, esophagus, cervix, multiple myeloma, Hodgkin lymphoma and ALS (amyotrophic lateral sclerosis, also known as Lou Gehrig's disease)," Frank Bove of the Centers for Disease Control and Prevention and colleagues wrote in their report, published in the online journal Environmental Health.
Not very many people who drank the contaminated water have died yet, and so more study will be needed to really nail down the risks, said Bove, a senior epidemiologist at CDC's Agency for Toxic Substances and Disease Registry
But the findings add to evidence that cancer-causing chemicals such as benzene and trichloroethylene (TCE) caused severe illnesses. TCE is used as a degreaser and a dry-cleaning solvent.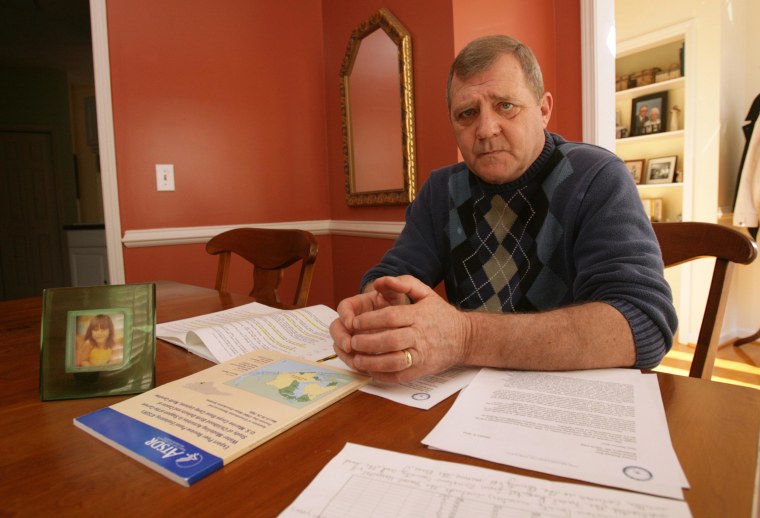 Other reports have found that children of Marines at the camp had higher rates of leukemia, lymphoma and neural tube defects. An official report published in 2012 found that hundreds of thousands of people may have been drinking and bathing in contaminated water at the camp for as long as 60 years.
Marines have complained they and their children suffered cancer, including breast cancer and leukemia, because of the contamination.
Jerry Ensminger blames the water for the death of his 9-year-old daughter Janey in 1985. Janey was born at Camp Lejeune while Ensminger was serving there. He's glad the studies are starting to be done, but is pushing for much more. "It's like pulling teeth with these people," Ensminger told NBC News. "How can they get a full picture when they won't do the studies?"
Mike Partain says he feels vindicated. The 44-year-old insurance adjuster was born at Camp Lejeune and believes his male breast cancer was caused by the contaminated water. "I don't drink. I don't smoke. I have never done drugs. I don't fit into any of the risk categories," he said.
Partain says if people know they have a higher risk of cancer, they might watch for symptoms and get treatment earlier. He, Ensminger and others have been lobbying Congress to force more studies. "I want more understanding," he said.
The Veterans Affairs Department has a website for people who think they may have been affected. They may be eligible for medical care through VA for 15 health conditions, including lung, breast and bladder cancer, leukemia, infertility, kidney damage and other conditions.
For the latest report, Bove and colleagues compared more than 150,000 Marines stationed at Camp Lejeune from 1975 to 1985 to 150,000 similar Marines stationed at Camp Pendleton in California over the same period.
The Lejeune Marines had about a 10 percent higher risk of dying from any type of cancer compared to the Pendleton Marines, the study found. They had a 35 percent higher risk of kidney cancer, a 42 percent higher risk of liver cancer, a 47 percent higher risk of Hodgkin lymphoma and a 68 percent higher risk of multiple myeloma.
Marines had double the risk of ALS if they'd had a high exposure to vinyl chloride.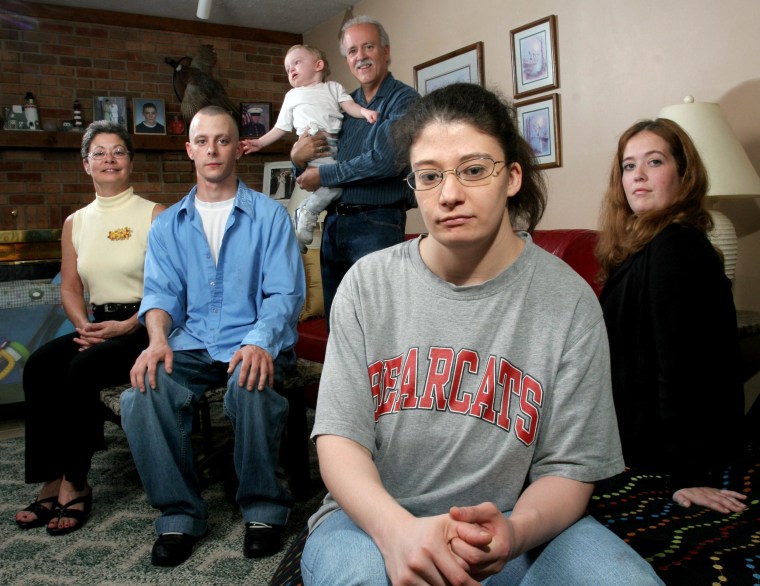 "This is another positive study that shows a definite impact of contaminated water at Camp Lejeune on the Marines who were there during 1975-1985," Richard Clapp, an epidemiologist at Boston University, told NBC News. "It shows an increase in deaths due to several types of cancer, including leukemia and lymphoma, as well as Lou Gehrig's Disease (ALS) with increasing exposure to specific chemicals in the drinking water."
The contamination of the water is clearly documented, and Marines in particular might be at high risk because they drink so much, the researchers said.
"A marine in training under warm weather conditions could drink between one and two quarts of water per hour," they wrote. "Combining this ingestion rate with dermal and inhalation exposures from showering twice a day, a marine could consume a liter-equivalent of up to eight liters of drinking water per day."
Water from one particular part of the installation, Hadnot Point, was so highly contaminated that a Marine could easily take in 3.6 milligrams of trichloroethylene (TCE) a day between 1980 and 1985, the researchers said.
ATSDR says trichloroethylene is the most frequently reported organic contaminant in groundwater, estimating that 9 to 34 percent of drinking water supply sources have some TCE contamination.
The U.S. Marines did not have an immediate comment on the study. The USMC says the drinking water at Camp Lejeune currently meets all government drinking water standards and is tested more often than required.