West Nile virus, a mosquito-borne infection that's spread across the Americas in less than two decades, may be killing some of its victims slowly and quietly, researchers reported Monday.
Patients who seem to have recovered have died early from what appeared to be unrelated causes, a team at the Baylor College of Medicine told a meeting of researchers.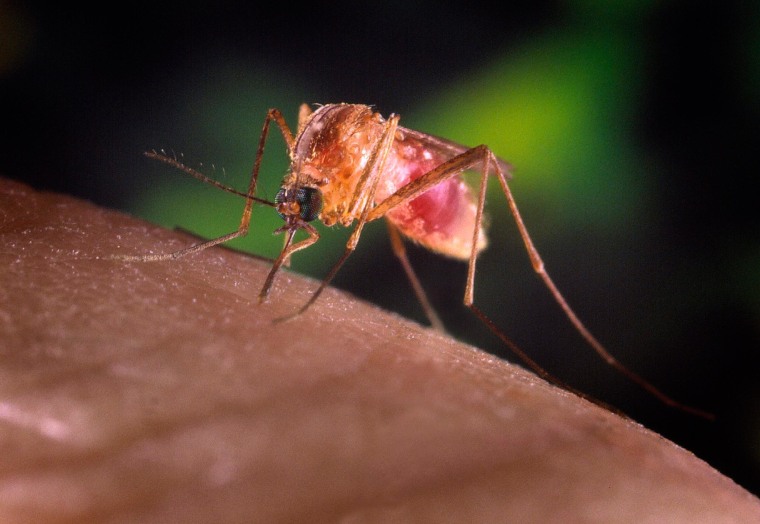 "For several years, we had followed smaller groups of patients and felt that many had died prematurely," said Dr. Kristy Murray of Baylor, who led the study.
"We saw many people who were otherwise healthy until they had West Nile virus, and then their health just went downhill."
West Nile was only introduced into the United States in 1999, but it quickly spread to 48 states as well as Canada and Mexico. Since then, it's infected hundreds of thousands of people, causing severe illness in about 40,000 and killing more than 1,600.
Related: Hot Year? Watch Out for West Nile
Its infection rate varies from season to season. It's spread by mosquitoes and can live in and infect birds and other animals, so it is almost impossible to eradicate.
The Baylor team studied 4,144 Texas residents who were infected with West Nile virus from 2002 to 2012. "Out of this population, we identified 554 deaths (13 percent)," they said in a written summary of their findings presented at a meeting of the American Society of Tropical Medicine and Hygiene.
"We saw many people who were otherwise healthy until they had West Nile virus, and then their health just went downhill."
West Nile virus typically causes mild flu-like symptoms, so doctors usually only see the severe cases. "We found a substantial number of reported West Nile virus cases died within the first 90 days of infection," the team said. About 7 percent of the really sick patients, 286 in all, died within three months, they said.
But another 210 patients who had severe symptoms died after they seemed to have recovered, the team reported — mostly from other infections or kidney failure.
"We also found increased risk for all-cause mortality in those who were under 60 years of age at the time of infection," they said.
Related: These Bugs Will Mess With Your BBQ
It's not clear why. But doctors are starting to find mysterious and long-term effects from all sorts of viruses, including Zika and Ebola viruses. Those two have been found to stay in certain parts of the body of some patients for months, sometimes causing a recurrence of symptoms.
"While we understand the current focus on Zika virus, for many people in the United States today, West Nile virus is the much more serious mosquito-borne threat and that threat may persist even for patients who appear to have survived the infection unscathed," Murray said.
Fewer than 1 percent of people who are infected with West Nile virus will develop a serious neurologic illness such as encephalitis or meningitis (inflammation of the brain or surrounding tissues).
Symptoms of encephalitis or meningitis include headache, high fever, neck stiffness, disorientation, coma, tremors, seizures, or paralysis.
So far this year, 1,521 cases of West Nile virus have been reported to the Centers for Disease Control and Prevention.