Children who need lifesaving liver transplants are losing out to adults, according to a new study released Monday.
A system used to determine who is most in need of a transplant significantly underestimates the risk of death for younger children with liver disease, the team at the University of Pittsburgh found.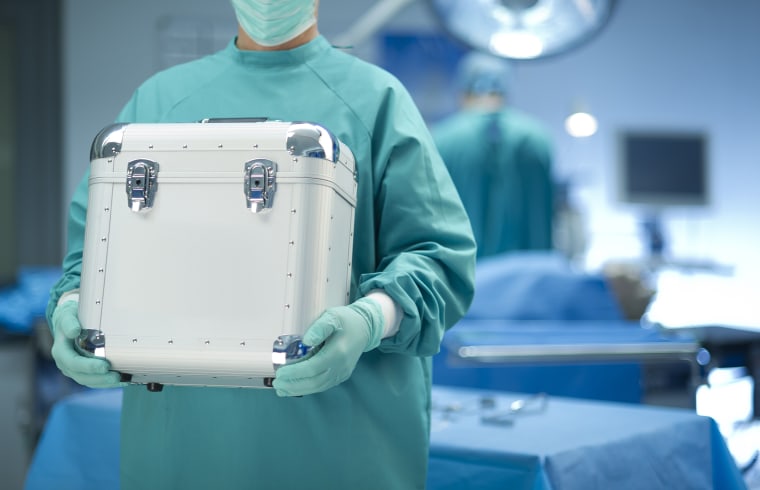 That means adults are jumping the line ahead of children for scarce transplants, the researchers said.
"Children with chronic liver disease who are in need of transplant may be at a disadvantage compared with adults in a similar situation," they wrote in their report, published in the journal JAMA Pediatrics.
"This study gives evidence that children are not given sufficient priority to allow access to transplant," Dr. Evelyn Hsu, a pediatric liver specialist at the University of Washington School of Medicine who was not involved in the study, wrote in an editorial published alongside it.
"The findings demonstrate what almost every physician caring for children in need of a liver transplant has suspected as early as 2005."
The need for all organs for transplant is dire. According to the federal Organ Procurement and Transplantation Network, 114,507 people are waiting for an organ transplant. Just 24,213 have been given a transplant so far this year, from 11,622 donors.
The waiting list is long mostly because so few people sign up to become organ donors. Live donors can give one kidney and sometimes a part of their liver but usually other organs must come from people who have died. Families are often reluctant to release a loved one's organs in time and under the circumstances needed for them to be useful.
Because of this, there's a long line of people needing a transplant, and doctors need a way to figure out first who most needs the organ and second, who is most likely to survive after a transplant so that the organ is not wasted.
There are separate systems for adults and children needing livers: the Pediatric End-Stage Liver Disease and Model for End-Stage Liver Disease. The United Network for Organ Sharing manages the system that matches organs to patients.
The team examined the cases of more than 4,000 children listed for liver transplants from 2002 to 2014, and then followed up through 2016. Over that time, about 400 children died while waiting for a transplant.
They found that the pediatric scoring system underestimated how likely a child was to die without a transplant.
"Using national, long-term data, our report is the first to demonstrate that the scoring system, on its own, dramatically underestimates the risk of death in the next 90 days and, thereby, disadvantages children," Dr. Mark Roberts, chairman of the health policy department at the University of Pittsburgh's school of public health, said in a statement.
This is unfair and unacceptable to most people, Hsu and colleagues said.
"Approximately 500 deceased-donor liver transplants are performed each year in children in the United States, a number that has remained constant over the past two decades, while the number of adults who receive transplants is more than tenfold higher and is increasing by 10 percent per year," they wrote.
"Most of this increase can be accounted for by adults older than 65 years. In the setting of a limited supply of livers for transplant, the central issue of whom to prioritize for transplant and how to do so remains."
Children must almost always get organs from other children, while adults are eligible to get organs from other adults and from children.
"Eighty percent of children on the wait list receive transplants of livers from pediatric donors," Hsu and colleagues wrote. "Paradoxically, although there are enough pediatric donor organs to fulfill the demand of children who need liver transplants, current UNOS policy dictates that they be allocated preferentially to adults locally and regionally rather than to critically ill children nationally."
Other countries generally prioritize children for liver transplants, they noted, with good results.
The system for allocating organs is being re-evaluated. The Organ Procurement and Transplantation Network is taking public comment on some proposals.
"The OPTN/UNOS Pediatric Committee is studying this issue and looking for ways to reduce the number of children who die waiting for a liver transplant," UNOS said in a statement.
"They hope to have a proposal ready for public comment in August and to the board for a vote in December 2019."
In 2013, the parents of a child dying from complications of cystic fibrosis went to court to sue to force providers to allow her to be put on the waiting list for adult lungs as well as lungs from other children. The Health and Human Services Department refused to make an exception for the 11-year-old girl, but a court overruled that decision.
Sarah Murnaghan, now 16, received two lung transplants: the first one failed but the second has kept her alive.