For Coca-Cola, the world's largest soda company, to consider developing a cannabis-infused beverage shows how much excitement there is over the potential health benefits of cannabidiol, or CBD.
However, all the buzz over CBD, a compound taken from marijuana that does not get the user high, is not yet backed up by research.
On Monday, a report by BNN Bloomberg, a Canadian news service, claimed that Coke and Aurora Cannabis, a Canadian cannabis producer, were in "serious talks" to develop such beverages, a development attributed to unidentified sources.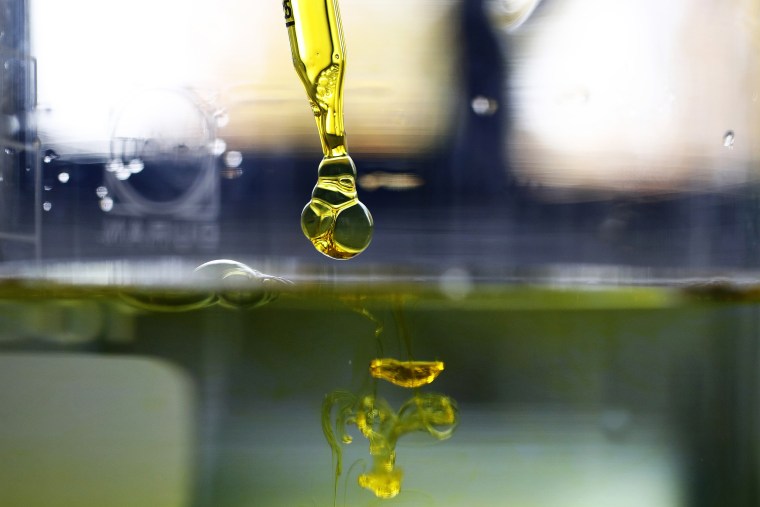 Coca-Cola called the report "speculation" and said in a statement that it was "closely watching the growth of non-psychoactive CBD" as an ingredient in wellness beverages. It declined to comment further.
While the market for CBD products is "evolving quickly," as the beverage company described it, there have not been enough scientific studies to determine the general health benefits of CBD.
A handful of new beverages that infuse CBD with alcohol, coffee and juice tout their health benefits. Vybes, which says its product "isn't a beverage, it's a feeling — a way to a more balanced and grounded life," is a CBD drink that claims to help regulate anxiety, sleep, mood and memory. The ingredient is also being used in numerous beauty products, shampoos and chocolates.
But there are far more personal stories and anecdotes about what cannabidiol does for mental health or to ease pain — two of the frequent claims about CBD — than scientific evidence.
Most studies of CBD have focused on its treatment of epilepsy. The Food and Drug Administration approved Epidiolex, the first prescription cannabidiol medicine used to treat rare forms of epilepsy, earlier this year. The World Health Organization released a report last year that also affirmed the benefits of CBD for epilepsy, but said more research was needed to determine its possible effectiveness in other areas, such as addiction.
Researching CBD in the U.S. is difficult because CBD is derived from marijuana, a drug classified by the Drug Enforcement Administration as Schedule 1, with no medical benefits and a high possibility of abuse.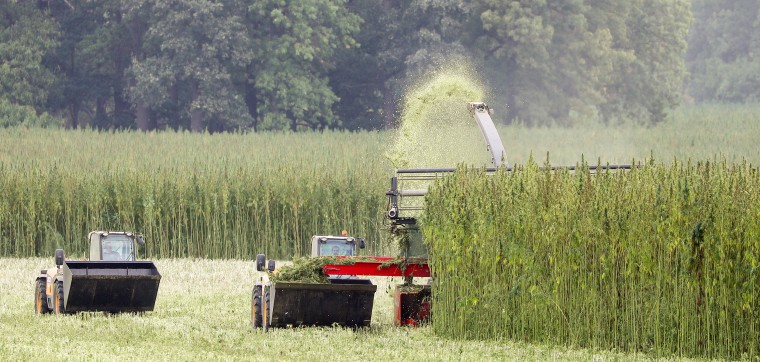 Researcher Yasmin Hurd said it's unlikely that a beverage with CBD could have health benefits because a high dose, such as 200 milligrams, has been determined to be effective for certain disorders in clinical trials. Vybes has 15 milligrams per 14-ounce bottle. Hurd also said CBD taken orally metabolizes faster than CBD ingested in other ways, such as inhalation.
"The amount that would get in the bloodstream from a drink would not have an effect," Hurd, director of the Addiction Institute at Mount Sinai Hospital, told NBC News.
However, there might be one way it works: as a placebo. "If people want to pay a little more just for placebo, I don't see any harm in that," said Hurd.
Hurd has been studying CBD as a treatment for addiction for nearly eight years, since she obtained an FDA license to research it. Even at high doses, CBD hasn't shown adverse effects, she said. Some studies have show mild side effects, such as vomiting, fatigue or fever.
Hurd hopes that CBD moving into the mainstream could help win support for research.
"When I first started, it was very hard to get funding or attention for researching CBD," Hurd said. "We can't make progress on understanding the benefits of CBD without funding and support. The more demand there is for CBD, the more I think we'll see large-scale studies."
The excitement over Coke's news is not shared by all in the CBD market, which sees itself as a healthy alternative to mainstream products. One maker of CBD products said on Twitter that Coke "is not a health and wellness company," and called the potential move an "oxymoron."
A marijuana-infused beverage would not be the soda company's first mix of drugs and refreshment. Launched in Atlanta in 1886, the original formula briefly contained cocaine — which was legal at the time — from coca leaves and caffeine from the kola nut.