Stacey Betancourt had no reason at all to suspect she had cancer.
When she was 27, she started suffering pain and irregular bowel habits. The worst her doctors thought it might be was irritable bowel syndrome.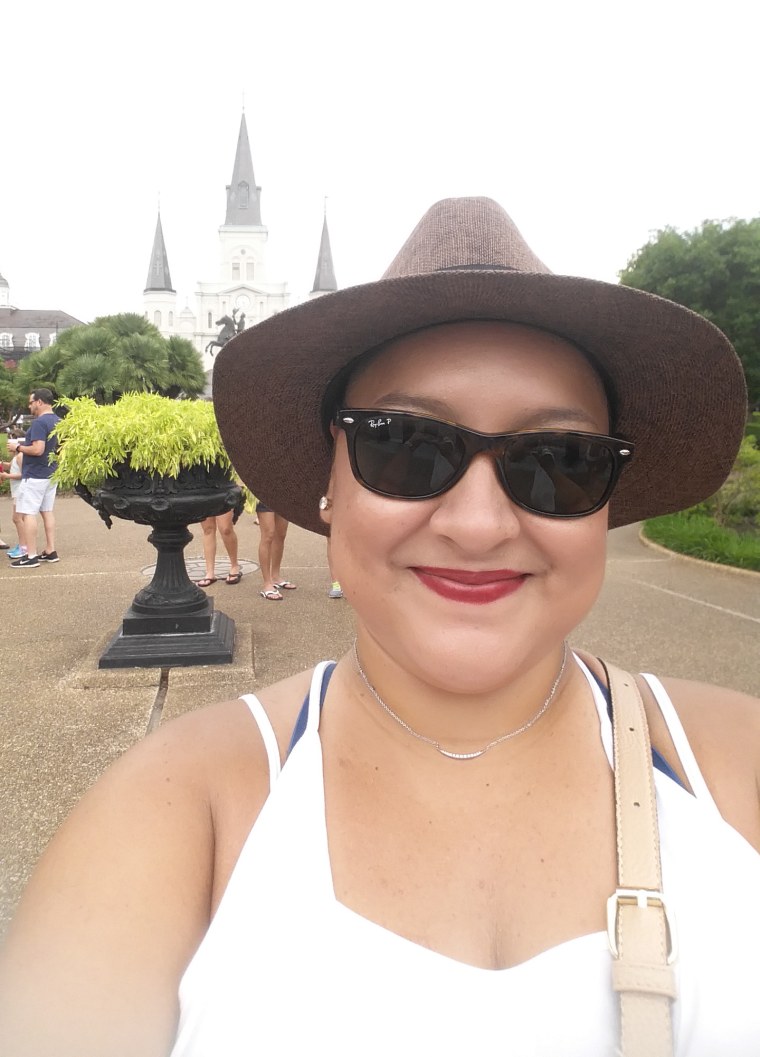 It turned out to be cancer.
"It was a huge shock. When the doctor told me … it was cancer, the first words that came out of my mouth were 'I am only 27,'" Betancourt said.
Betancourt, now 31, is far from alone. She's among the younger Americans who are at higher risk of colon cancer and rectal cancer than their parents were.
A new American Cancer Society study out Tuesday shows people born in 1990 and later have double the risk of colon cancer, and four times the risk of rectal cancer, than people in their parents' generation did at the same age.
"When the doctor told me it was cancer, the first words that came out of my mouth were 'I am only 27.'"
"Since 1950, risk has been increasing in subsequent generations — it's not specifically one generation — but risk is continuing to increase for every generation," said American Cancer Society researcher Rebecca Siegel.
"Every generation after 1950 has a little bit higher risk," she said. "The largest increases are in people in their 20s."
And for these younger generations, the risk of colon cancer goes up even more as they get older.
Colorectal cancer is the third most commonly diagnosed cancer in Americans, according to the American Cancer Society. Colon cancer will be diagnosed in more than 95,000 people this year and nearly 40,000 will be diagnosed with rectal cancer.
Related: FDA Approves new DNA test for Colon Cancer
The two cancers will kill more than 50,000 people this year.
Betancourt, of Cypress, Texas, said she had no obvious risk factors. No one in her family has had colon cancer, she said.
"They said I probably had this cancer for at least 10 years. I never showed any symptoms," added Betancourt.
"I had it for a while. I am still shocked. It still surprises me. There is this idea that it an old person's disease and it is really not."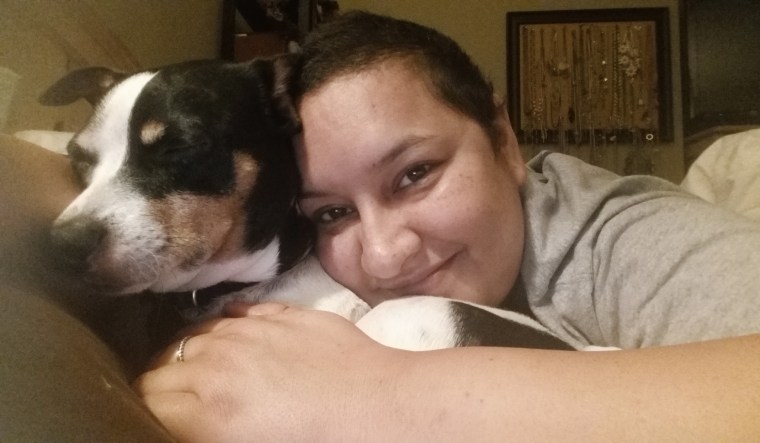 Colon cancer rates had been going down since 1974, the American Cancer Society team said. But their new look at the data showed that colon cancer incidence rates increased by 1 percent to 2 percent a year in people aged 20 to 39 starting in the mid-1980s.
People are not advised to start getting colon cancer screening until they are 50, but Siegel said it may be time to rethink screening recommendations.
She says it's not at all clear why younger people are developing the cancer more often. But risk factors for colon cancer include eating meat, especially processed meat, smoking and obesity.
"It is interesting that the increase in colorectal cancer incidence is in parallel with the obesity epidemic," Siegel told NBC News.
"Every generation after 1950 has a little bit higher risk."
"And some of the factors that are thought to have contributed to the obesity epidemic like a more sedentary lifestyle and unhealthy eating habits are also independently associated with increased risk for colorectal cancer, as is obesity."
But even thin, active people can be at risk. Dorothy O'Shea of Marlborough, Massachusetts, was diagnosed a year ago when she was just 50.
O'Shea scoffed at a friend who recommended she have a colonoscopy.
"Look at me. I am young, I am healthy, I am a vegetarian," she recalls having said. "I run four days a week. Nobody in family has cancer. I don't need a colonoscopy."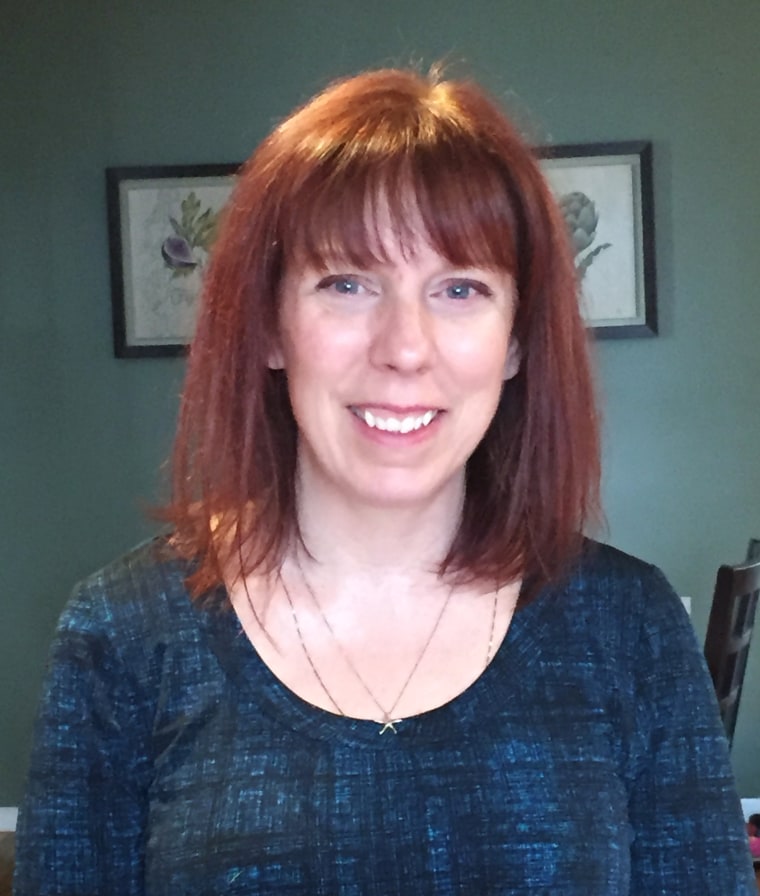 So she did a home stool DNA test. Results prompted doctors to order a colonoscopy.
"Lo and behold, they found a tumor when they did it. It seems that I had stage 1 colon cancer," O'Shea said.
She's had successful surgery since. "Now I am healthy and wonderful and there are no signs of cancer," O'Shea said.
Related: Obamacare Saved Thousands From Colon Cancer Death - Report
A former smoker, she hadn't had a cigarette in 15 years and had been a vegetarian for a quarter-century.
O'Shea was luckier than some of the younger patients. Because the last thing they suspect is colon cancer, younger patients are more likely to be diagnosed after the cancer has spread. That happened to Betancourt, who has stage 4 colon cancer.
"Chances are I'll be on chemo for the rest of my life. My cancer is never going to go away," Betancourt said cheerfully.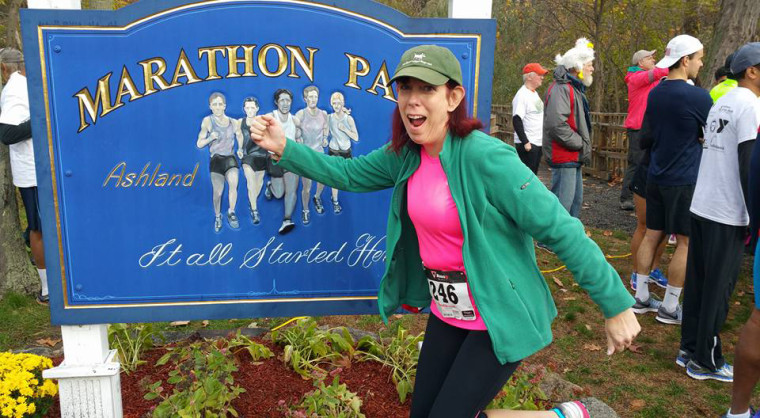 "The goal is to keep all the tumors stable. I have tumors in my liver. I have a tumor in my lung. So the goal is to keep it from growing," she added. Betancourt goes for chemotherapy infusions at the M.D. Anderson University of Texas cancer center in nearby Houston, and takes an assortment of pills to control nausea from the chemo.
"I am technically considered terminally ill," she said.
But Betancourt, who has worked for a commercial insurance company, stays upbeat and active. "I live a normal life for a 31-year-old," she said. "I have two dogs. They make me so happy. I like to spend time with my family. I like movies and going out with friends."
Related: Experts Affirm Colon Cancer Screening Saves Lives
She hopes that because she is young and strong, she can look forward to a long life. She's talking about her experience as much as possible.
"It helps to break the stigma, talking about colon cancer and your bowels," she said. "Those are embarrassing things and nobody likes to talk about it. But it could help save somebody's life."
Here are the symptoms for anyone of any age to be aware of:
Bleeding from the rectum
Blood in the stool
Abdominal cramping
A change in the shape of the stool, diarrhea, constipation
A change in bowel habits, or the feeling that you need to make a bowel movement but there is none