The new movie "Concussion" tells the story of a Pittsburgh pathologist who took on the National Football League in his efforts to spotlight the dangers of repeated jolts to the head. Along the way, it paints a very unflattering portrait of the men who run America's favorite sport.
Will Smith plays Bennett Omalu, the Nigerian-born doctor who was the first to recognize in a football player the same kind of brain damage that had been seen in longtime boxers. The brain disease had originally been given the name "punch drunk syndrome," and more recently it has been called chronic traumatic encephalopathy, or CTE.
In 2002, Omalu performed an autopsy on Pro Football Hall of Famer Mike Webster, who, before his fatal heart attack at age 50 in 2002, had been drifting in and out of lucidity, overwhelmed by dread, depression and paranoia.
Wondering whether some sort brain disease might have caused Webster's mental decline at such an early age, Omalu took a close look at the former player's brain. There, Omalu found clumps of the same abnormal protein that had been seen in the brains of boxers who had developed early dementia.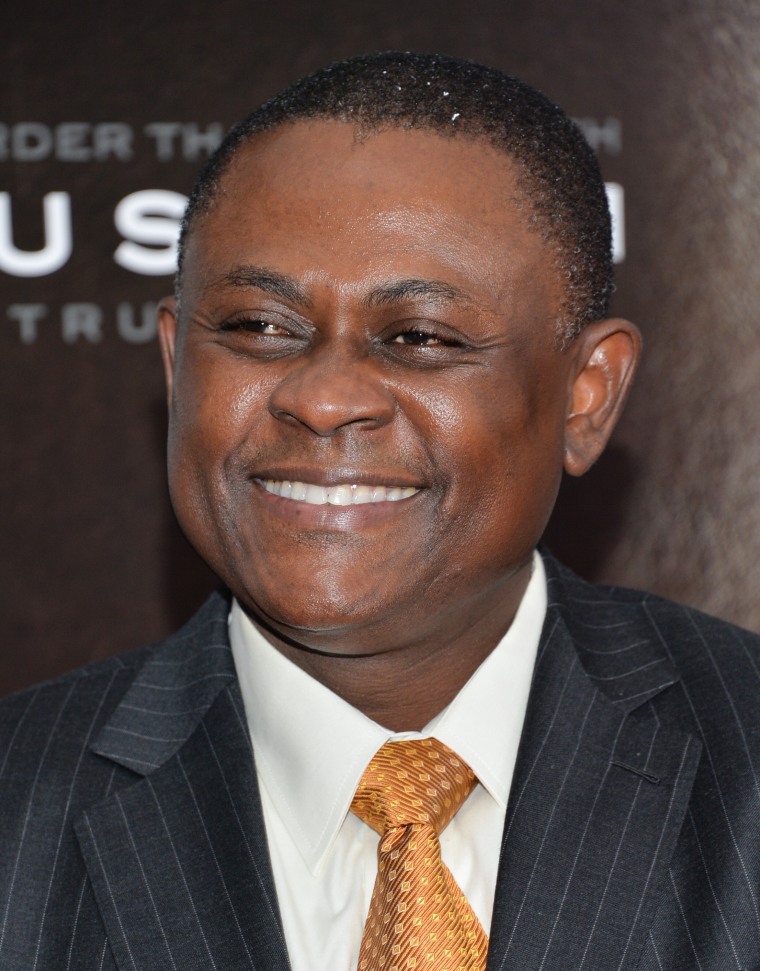 The pathologist was certain he had found proof that the big hits in football were causing the same kind of permanent brain damage that had been linked to punches to the head. And his first instinct was to alert the NFL.
His warnings weren't welcome, however.
In a scene from "Concussion," Omalu tries to explain his findings to the NFL.
"I want to solve the problem," he is depicted as saying.
"Who are you?" a league official asks "You're a pathologist. You perform autopsies."
"If you continue to deny my work, the world will deny my work," Omalu says. "But men, your men, will continue to die!"
It would take a long time before the league accepted the possibility that there might be a connection between big hits and permanent brain damage.
And over the years, there would be many more football players found to have CTE during autopsy — the only current way to diagnose the disease. Among them: Junior Seau, Dave Duerson, Frank Gifford.
Their CTE was identified only in autopsies after they died. Last week, the federal government announced that nearly $16 million will be earmarked to find ways to diagnose CTE in living patients. The hope is that early diagnosis might lead to treatments and a way to identify people at a higher risk of developing the disease.
Researchers at Boston University are part of the group that will get those federal dollars.
"CTE is a degenerative brain disease that's similar to Alzheimer's disease, but it's a unique disease that is associated with having a history of repetitive hits to the head," said Robert Stern, a professor of neurology, neurosurgery, and anatomy and neurobiology at the BU School of Medicine and director of the Clinical Core of the Alzheimer's Disease and CTE Center.
"So it's a progressive disease that starts earlier in life, somehow related to that exposure to the repetitive hit," Stern said. It "gets worse and worse as one gets older, as the disease spreads through the brain and destroys brain cells."
Stern listed symptoms of CTE:
"Changes in mood, like depression and apathy.
"Changes in behavior — such as impulse control problems, rage and aggression.
"Problems with thinking — memory problems, difficulties with planning and organization. And eventually, if someone continues with the disease, the cognitive difficulties get bad enough to impact daily life. And that's when we refer to it as dementia."
One of the big mysteries is why some players develop CTE and others do not.
"A history of hitting your head over and over again is a necessary factor to develop this disease, but it's not sufficient," Stern said. "In other words, not everyone who hits their head over and over again is going to develop a brain disease.
"So it's really important for us to understand more and more about this disease so we can, number one, figure out if it's common, and, number two, why do some people get it and others not," he said.
For many Americans, the first real lessons about lasting damage from blows to the head may come from the new movie. At the very least, it appears to be sparking a discussion.
Neither Stern nor Omalu hope that discussion will lead to the end of football or other sports.
"This is not anti-football or anti-sports," Omalu said on MSNBC's "Morning Joe." "This is about any human activity whereby your head is exposed to repeated blows."
The NFL, for its part, has implemented changes to help make the game safer.
"We welcome any conversation about player health and safety," said Catherine Boyle, a spokeswoman for the league.
"Broader and deeper awareness of these issues will positively impact all athletes," she said. "The NFL has made numerous changes to the game to enhance player health and safety at all levels of football. These include nearly 40 rule changes in the last decade, strict concussion protocols and better training and sideline medical care.
"We are seeing measurable results, including a 34 percent decrease in concussions in NFL games since the 2012 season," she said. "Additionally, we are funding independent scientific and medical research and the development of better protective equipment to advance further progress. The game continues to change, and player health and safety remains our highest priority."
Moviegoers may not feel that's enough after watching "Concussion."
"It's just very frightening," Adrienne Harris said. "If I were a parent, I would not want my son or daughter to play contact sports like that."
Football fan Haylon Harroo said the movie has opened his eyes to the dangers of head hits.
"This movie changed my perception as far as football's concerned in my understanding of how much these guys go through — they take a lot of damage," Harroo said.
"If there are measures that could be put in place to make sure these guys don't unravel, that would probably make the sport a little bit more palatable," he said. "You have to meet in the middle for all of this. You can't just get rid of the sport."