A group of conservative members of Congress wrote President Donald Trump Monday, urging him to fire National Institutes of Health director Dr. Francis Collins because he is not pro-life enough.
They specifically object to Collins's support of stem cell research and the use of human embryos in scientific research.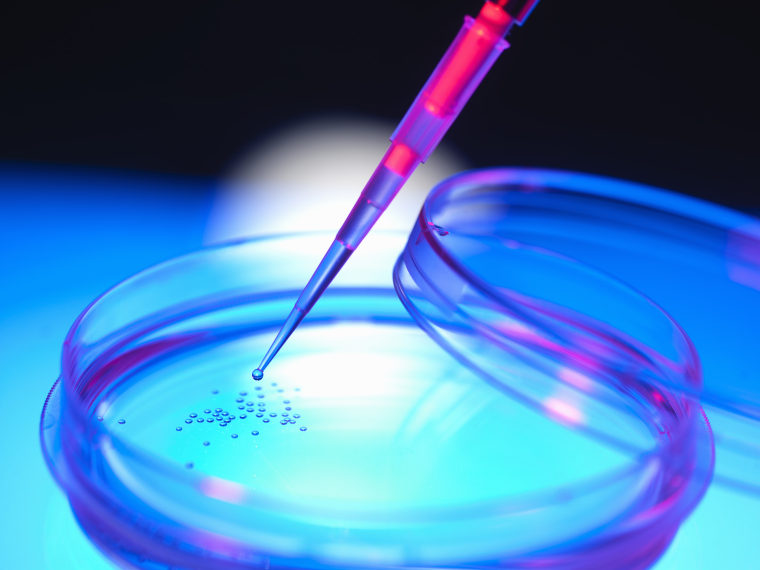 The 41 House members who signed the letter describe themselves as "staunchly pro-life members of Congress". They oppose abortion rights and some scientific research involving human embryos.
Federal law prohibits the use of federal funds to destroy a human embryo but former president Barack Obama explicitly encouraged the NIH in 2009 to make use of human embryonic stem cells made in private labs.
"Our underlying concern remains that Dr. Francis Collins will continue to pursue unethical human embryonic research priorities left over from the previous administration," the congressmen and women wrote in their letter to Trump.
"While we deeply respect Dr. Collins's Christian faith and commitment to public service, the stances that Dr. Collins has taken in the past regarding embryonic stem cell research and human cloning are not life-affirming and directly conflict with the pro-life direction of your new presidency."
Collins describes himself as a practicing Christian and has said it's not at all difficult to reconcile science and faith.
Related: Court Rules Controversial Stem Cell Research is Legal
The embryonic stem cells at issue are the body's master cells. Found in days-old embryos, they are the source of all the cells and tissues in the body – blood, brain, bone and muscle.
Researchers are studying them to investigate how disease develops and are using some as transplants to treat diseases from Parkinson's to diabetes. They are being tested in people to repair spinal cord injuries and as a possible cure for some forms of blindness.
There are other ways to make stem cells, and there are other types of stem cells, but embryonic stem cells are the most powerful and flexible source.
Opponents of the research say it's unacceptable to destroy a human embryo to get the cells. The 1996 Dickey-Wicker amendment, added by Congress to budget language every year, forbids the use of federal funds in research that destroys embryos.
Supporters of the research note that hundreds of thousands of human embryos are in frozen limbo, left over from lab-assisted fertility treatments, and that most would be destroyed.
Obama's executive order encouraged the NIH to pay for embryonic stem-cell research, so long as federal money wasn't used to directly make the stem cells. To get the cells, someone in a private lab using private money has to take apart the embryos. Federal funds may be used to work with the cells that private labs make available.
Related: Hundreds of Clinics Offer Unproven Stem Cell Research
The NIH keeps a list of the acceptable sources for use in federally funded research. There are no restrictions on labs using private funds and some states, such as California, pay fo rit.
It's also possible to make the cells via processes used to clone animals, including somatic cell nuclear transfer.
"In a PBS interview on July 21, 2006, Dr. Collins specifically supported the creation of cloned human embryos that would be destroyed to harvest their embryonic stem cells," the members of Congress, led by Jim Banks of Indiana and New Jersey Rep. Chris Smith, wrote.
"We believe the American people deserve a leader at this agency who is your appointment, whose principles align with your pro-life values and your new administration's policy goals," they wrote.
Trump has proposed major budget cuts to NIH, the world's single biggest funder of biomedical research.