A big recall of chocolate chip cookie dough has hit ice cream suppliers all over the country and now it's hit diet bars, too.
So far, cookie dough ice cream products made by Blue Bell, Publix grocery stores and smaller companies, as well as one flavor of Nutrisystem meal replacement bars, have been affected.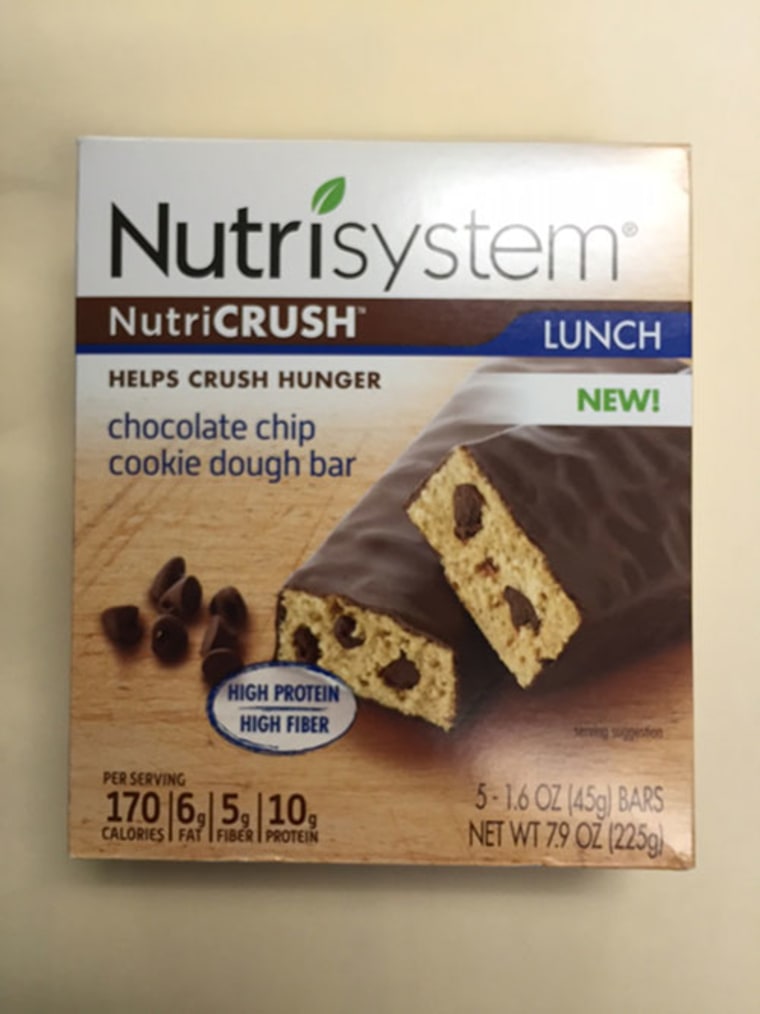 No one's been reported sick, and Listeria bacteria have not been found in any of the cookie dough recalled this month. The recall was prompted by an incident in September, when Texas-based Blue Bell ice cream found evidence of Listeria in some products that had used cookie dough supplied by Aspen Hills.
Aspen Hills and Blue Bell never agreed on where the listeria came from, but the cookie dough supplier started an investigation of its own processes, a spokesman said.
A spokesman who refused to be identified said Listeria had been found in the Aspen Hills facility. He declined to explain where it was found.
"We found some instances where we weren't following our own procedures," Jon Austin, a spokesman for Aspen Hills, told NBC News. He said Listeria has not been found in the product, but declined to explain anything about the discovery of Listeria bacteria in the production facility.
"We thought the safest thing to do was to pull back our products."
"We thought the safest thing to do was to pull back our products," Austin said.
The recall affects 22,000 cases of cookie dough that were distributed from July 15 to September 30, Austin said. He said Aspen Hills had notified 27 customers. So far, only a few have issued their own recalls.
Aspen Hills makes cookie dough products for school fundraising but Austin said none of those products were affected by the recall.
Related: Here's Raw Cookie Dough That's Safe to Eat
The FDA has a list of the publicly recalled products on its food recall website.
Blue Bell ice cream was linked in 2015 to 10 cases of listeria in four states dating back to 2010. Three people died in Kansas, prompting a giant recall of the ice cream brand in and forcing the company to close two facilities for months.
Related: Blue Bell Outbreak Had Been Going on For Years
Listeria makes about 1,600 people sick every year in the United States and kills about 260, the CDC says. The very old, very young and pregnant women are most at risk. It causes fever, vomiting and diarrhea and can also cause meningitis.
The bacteria can survive in freezing temperatures, so it can affect frozen foods and ice cream.
Earlier this year, the Office of Inspector General (OIG) at the Health and Human Services Department found the Food and Drug Administration often moves too slowly on food recalls, letting companies take their time in recalling contaminated food.