Shomari Stone watched as, one by one, five of his family members tested positive for the coronavirus in Michigan.
"My grandmother tested positive. My uncle tested positive," Stone, a reporter with NBC4 Washington who now lives in Maryland, said. Stone's father-in-law and two of his cousins have also been diagnosed. All live near Detroit.
Full coverage of the coronavirus outbreak
Stone's story is not unique; there have been nearly 6,500 coronavirus cases in Michigan so far, particularly in the southeastern part of the state, where Detroit is located, including Wayne, Macomb and Oakland counties.
Those areas are also reporting significantly higher numbers of deaths. As of Monday afternoon, Michigan had reported 184 deaths, with 110 in those three counties alone.
Higher-than-average rates of certain chronic conditions, including asthma, may make Detroit residents more vulnerable to severe complications of the disease. The prevalence of asthma is 29 percent higher among adults in Detroit than those living in the rest of the state, according to a 2016 report from the Michigan Department of Health and Human Services.
"Anybody that has chronic lung disease, including asthma, would be more susceptible to getting any respiratory tract infection, including coronavirus," Dr. Marcus Zervos, division head of infectious diseases at Henry Ford Hospital in Detroit, said.
The 2016 report also found that asthma-related hospitalizations are three times higher in Detroit than in the rest of the state.
Zervos told NBC News that while his intensive care unit is usually near capacity, it's now 100 percent full, almost exclusively with COVID-19 patients.
It's not just higher rates of asthma that put the city at risk. Doctors treating the most severe cases have noted those most at risk tend to have other chronic health conditions, including hypertension, obesity and type 2 diabetes.
A Wayne State University study found elevated levels of high blood pressure in Wayne, Macomb and Oakland counties, the very places now surging with COVID-19 cases. Michigan also has rates of type 2 diabetes that are slightly higher than the rest of the United States, according to the Centers for Disease Control and Prevention.
Download the NBC News app for full coverage of the coronavirus outbreak
"From what I see right now, I think diabetes is probably a stronger risk factor," Dr. Robert Hyzy, a pulmonary and critical care physician at the University of Michigan.
Hyzy said the number of patients with a type of respiratory failure called acute respiratory distress syndrome, or ARDS, is rising quickly in Michigan.
"Over the weekend is when we really started to get slammed with ARDS patients, and our COVID unit is now ramping up," he said.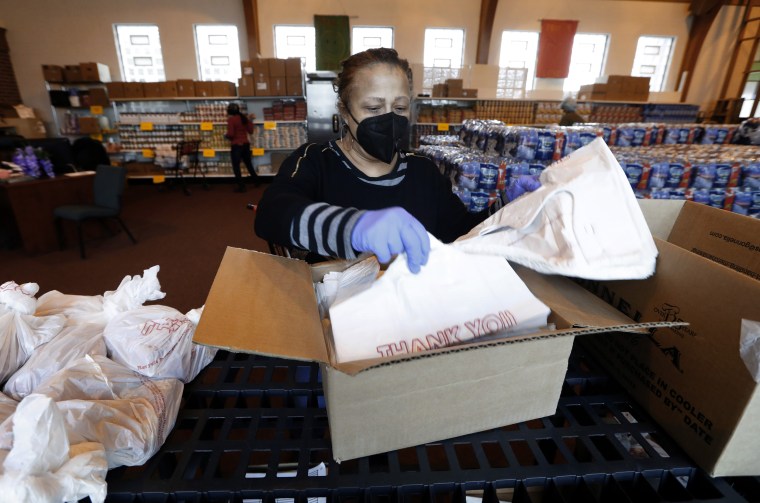 During a news conference Monday, the state's chief medical executive predicted cases will continue to increase.
"We are still in the early stages of spread in Michigan, and cases have not yet peaked," Dr. Joneigh Khaldun, said.
Stone, the Michigander who now lives in Maryland, said that on Monday morning, his uncle, who was in his 80s, had succumbed to the illness.
"I sometimes get really anxious about what is happening. Being away from my mom, dad, and other family around the country, especially in Michigan, I feel helpless," Stone's wife, Kristal Southern-Stone said.
But, she added, "not hopeless."