Donald Trump's presidency could make Americans sicker — and not just from the stress of his polarizing politics, a pair of Harvard experts argued Wednesday.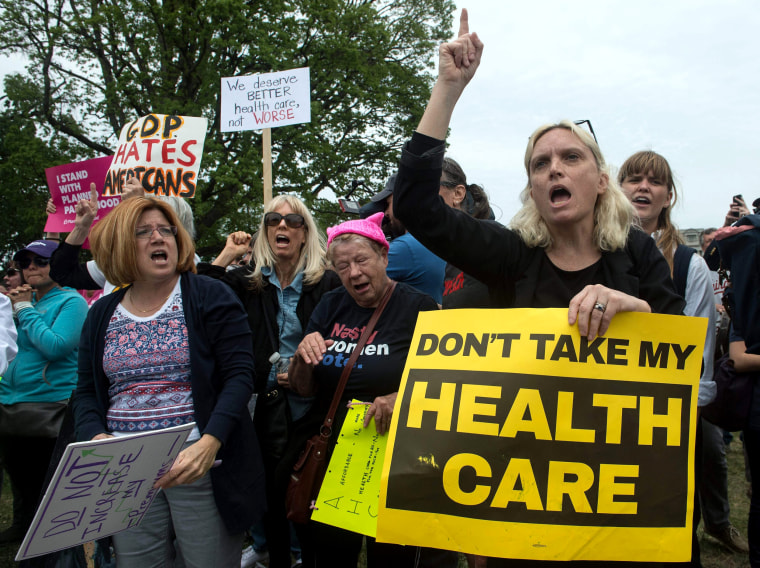 His administration's proposed cuts to health and well-being programs could also hurt the population's health, if history is anything to go by, they said.
The bad effects could last well into the next generation, because some of the most strongly documented fallout hits pregnant women, whose babies go on to suffer lifetime consequences when mothers suffer physical and psychological stress, the two experts said.
Their commentary, published in the New England Journal of Medicine, points to study after study documenting health effects that occur after landmark elections.
"I do think we are in a moment of stress."
"We have enough evidence to say this is a cautionary tale," David Williams, a Harvard expert on social influences on health, told NBC News.
Many studies have shown stress levels on the rise since Trump's election, both among his opponents and supporters.
"Events came together to create an unprecedented moment with the levels of hostility being reported," Williams said.
"I do think we are in a moment of stress."
Related: Trump's Climate Decision Endangers Health, Doctors Say
He cites studies showing that stress levels shot up right after Trump's inauguration in January. "A high proportion of Americans were stressed about the outcome of the election, including 26 percent of Republicans and 72 percent of Democrats, but more minorities than whites," he said. "Two-thirds of all American adults said they were stressed when they thought about the future of the U.S."
Doctors and other healthcare providers need to be aware and to be helping keep an eye on their patients during tumultuous times, Williams and his colleague, psychiatrist Dr. Morgan Medlock, said.
"There has been an increase in racial resentment, animosity, and political polarization in the United States in recent years," they wrote.
Related: Trump Proposes Slashing Medical Research Budget
They point to studies that have shown schoolyard bullying incidents have spiked in recent months, as well as older studies.
"We cited research showing that hostility towards immigrants or hostility towards Arab-Americans in the wake of Sept. 11 had negative effects on pregnant women in that community," Williams said.
"Many gave birth to lower-weight infants, or their babies were more likely to be born pre-term."
Babies who weigh too little or who are born too early are more likely to die. If they grow up, they are more likely than babies of normal weight to have chronic medical conditions or have learning problems.
Related: Deep Medicaid Cuts Drive Backlash
A look at another president who came into office on pledges of cutting social welfare spending shows what can happen, Williams said. He pointed to the 1980 election of Ronald Reagan.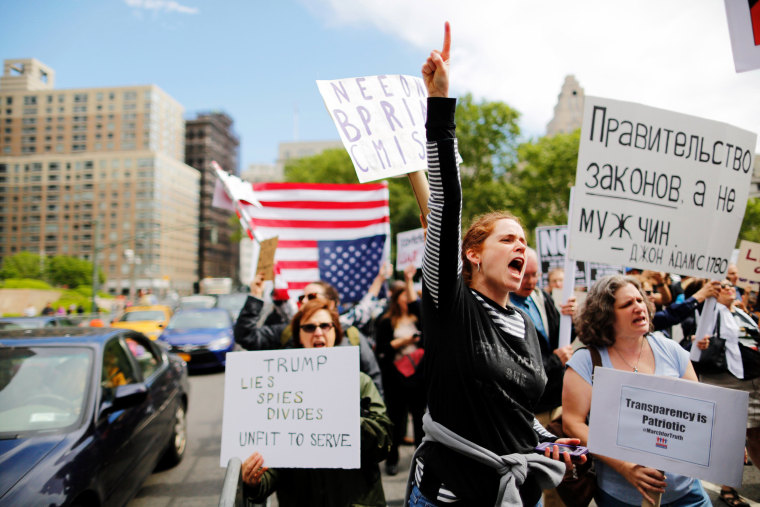 "In 1981, as part of Reagan's economic strategy for the country, there were large cuts to health and social services," Williams said.
"We reviewed what the consequences were as a result of the magnitude of the cuts: 500,000 people lost welfare, a million people were dropped from food stamps, 600,000 persons lost Medicaid, 250 community health centers closed, a million poor children lost reduced price school meals," he added.
"There was an increase in infant mortality in poor areas of 20 states. There was an increase in the number of pregnant women who did not receive prenatal care. There was an increase in the number of pregnant women who had anemia. There was an increase in multiple cities in preventable childhood diseases being reported in poorer populations."
Related: U.S. has Sky-High Infant Mortality Rate
One study showed when Californians lost Medicaid coverage, blood pressure went up on average, Williams said.
And there's a body of evidence to show that people stop seeking even services they are entitled to when there's an atmosphere of cuts.
"Some persons in American society who are particularly stressed may not be actively seeking help," Williams said. "They are in need, but they may be less likely to reach out and seek help."
That's why he and Medlock wrote to the New England Journal of Medicine, Williams said. They wanted doctors to be more proactive in taking care of their patients and asking about stress.
Related: Trump Broke These 7 Campaign Promises
"We call for healthcare providers to be aware of that so they can actively and sensitively ask about patients' experiences, their worries, their fears and can be affirmatively reaching out to them and link them to resources."
And doctors can also be leaders, Medlock and Williams said.
"As members of their communities, clinicians can also consider more active engagement in advocacy and policymaking," they suggested.
"They can begin within their own institutions to generate greater awareness of the challenges faced by stigmatized populations and to foster a culture of inclusion with a greater emphasis on promoting health equity. Approaches could include requiring antiracism and bias training, as well as cultural competency training, for all staff."
He also recommended, as researchers always do, more study to understand the issue and what can be done about it.