A court hearing over organ donor matches involving children is on hold after the 10-year-old Pennsylvania girl at the center of the lawsuit received a lung transplant.
Sarah Murnaghan is recovering after receiving adult lungs this week at Children's Hospital of Philadelphia. Her parents had sued over national transplant rules that place children behind adolescents and adults on the list for adult lungs.
U.S. District Judge Michael Baylson intervened, ordering that Sarah be put on the adult list, where the urgency of her case led to a match days later.
In a Facebook post Friday, her mother said the family is now focused on Sarah's "hard and long" recovery, and plans to retreat from the media interviews it had done in recent weeks.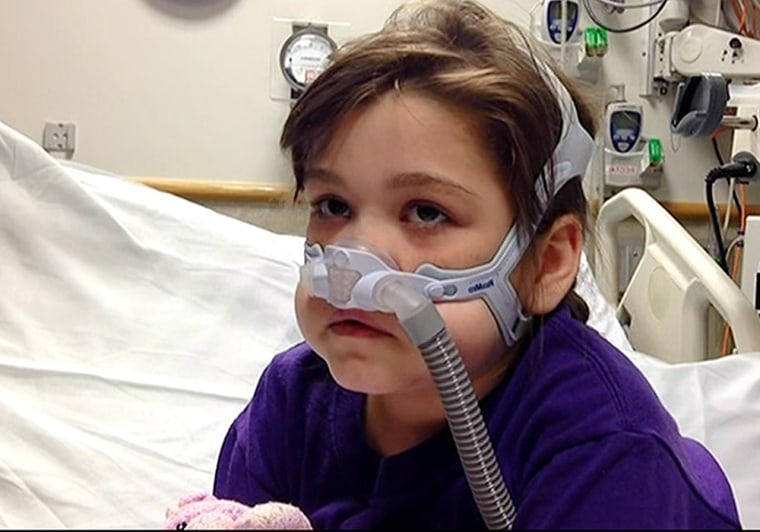 "As you all know Sarah was very, very sick going into transplant, therefore the road out is hard and long. We are focusing all of our attention on Sarah and as a result are silent. If there are any BIG positive updates I will give them for sure," wrote Janet Murnaghan, of Newtown Square.
Earlier this week, the national transplant network created a special appeals process for about 30 other children who need lungs, while declining to automatically put them on the adult waiting list.
Baylson had ordered that both Sarah and another boy, 11-year-old Javier Acosta of New York City, be added to that list, and federal officials agreed to do so. The judge therefore canceled a hearing that had been set for Friday, but he said he'll revisit the issue next month if necessary, for either Sarah or Javier.
Both children have cystic fibrosis, which causes sticky mucus to build up in the lungs, leading to life-threatening infections and other problems. Lung transplants aren't a cure but can buy time. The typical life expectancy for cystic fibrosis patients is now about 37 years and growing, thanks to medical advances.
Sarah's family said she was in a coma before the transplant and had perhaps only a week to live. She had been hospitalized for more than three months.
When her family filed suit, there were three other children at the Philadelphia hospital alone who were also awaiting lungs, according to U.S. Health and Human Services Secretary Kathleen Sebelius, who declined to intervene in Sarah's case until Baylson's order.
Javier's condition has been described as somewhat less severe but still potentially fatal. His brother died from cystic fibrosis two years ago, when he was 11, according to the lawsuit filed by his mother, Milagros Martinez of the Bronx.
"Judge Baylson has acted prudently to postpone the hearing. A sound policy has emerged from (the network) and should provide relief to young children needing lungs," said Art Caplan, the director of the Division of Medical Ethics at NYU Langone Medical Center.