Nearly four years after Covid's emergence, plenty of people have tested positive at least twice. But an unlucky group has been hit with reinfection after reinfection.
"I've seen a few patients with five infections," said Dr. Grace McComsey, vice dean for clinical and translational research at Case Western University. "Sadly, they were immunized and they still got Covid five times."
Reanna Sunford Clark, a 47-year-old day care teacher in Portland, Oregon, says she has gotten Covid six times.
"It does make me concerned that I have this predisposition to it," Clark said. 
Given that the age group she works with isn't known for clean hands, Clark added, "it makes sense that I am exposing myself to a more likely source — but on the flip side of that, I feel like I've had it so many times, I should have more immunity than I do."
After her first infection in November 2021 — which landed her in the ER with shortness of breath — Clark's subsequent illnesses mostly brought cold-like symptoms that resolved within three or four days, she said. 
"Every time I've gotten it, I've had a sore throat," she added.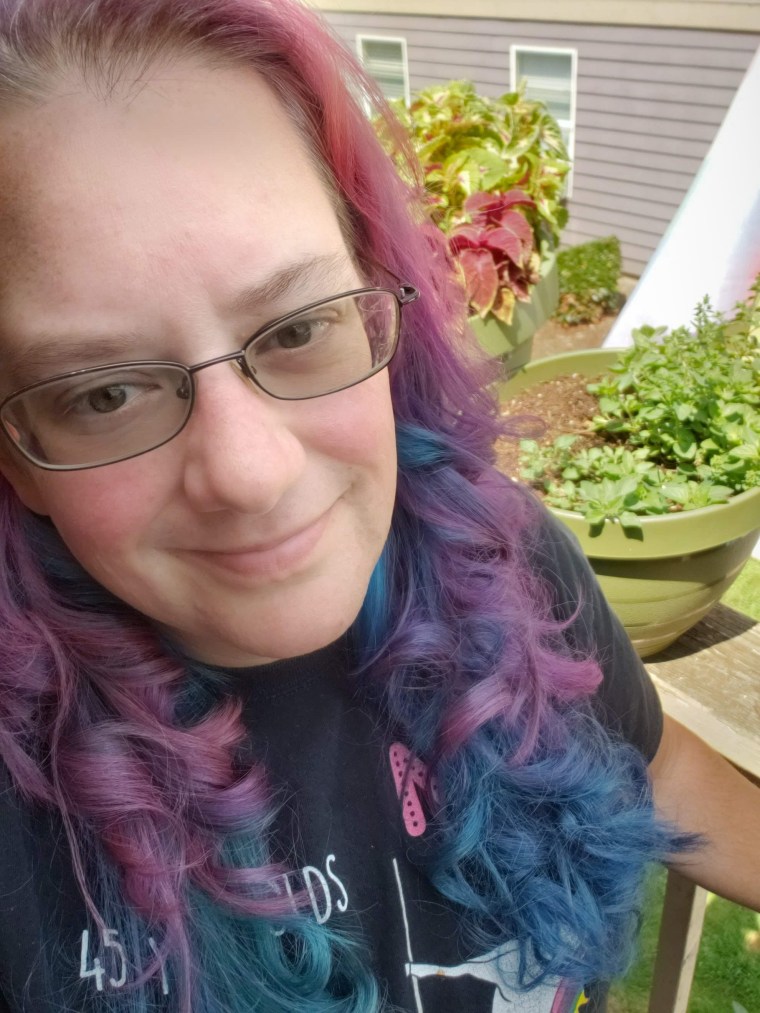 Clark is one of five people interviewed by NBC News who described what it has been like to get Covid at least five times. All five either tested positive at home, received a positive antibody test later or were diagnosed by a health care provider each time. They provided images of test results, medical records or correspondence with friends or family as verification. Overall, they said, the experiences have left them confused and curious about the reasons for their frequent illnesses. 
Three people said their later infections were all less severe than the first — though there wasn't necessarily a clear pattern of milder symptoms with each new illness. Even so, having Covid was still mentally and emotionally exhausting each time, they said, since it disrupted their work and time with loved ones.
Brenda Keele, a 38-year-old resident of Casper, Wyoming, said her symptoms got worse with each round of Covid. Keele recently endured her fifth and most severe coronavirus infection, which she said caused body aches and trouble breathing.
At the height of that illness, she said, Keele could barely walk and felt "like every single one of my lymph nodes in my body is swollen and painful." 
In the two weeks since she stopped testing positive, her symptoms have improved, though she still has lingering congestion, Keele said. 
Although each reinfection should theoretically be milder than the previous one for most people, doctors said, cases like Keele's do happen. McComsey estimated that about 20% to 25% of her patients report that their reinfections are more severe.
Keele has chronic heart failure and adrenal insufficiency, so she takes medications that compromise her immune system. Her heart condition has declined over the last year and a half, she said, but doctors aren't sure if Covid is responsible.
Severe reinfections could be more likely if lots of time has elapsed since a person's last Covid shot or if they were exposed to a high viral load, McComsey said. 
Keele was vaccinated but did not get booster shots. The others interviewed each said they got at least one booster after their original vaccines. 
Emily, a 36-year-old singer in Brooklyn who asked that her last name be withheld to maintain her privacy, said all five of her infections were relatively mild. But she noticed that her symptoms tended to be more severe if several months had passed since her most recent Covid vaccine. 
Emily's third infection in May 2022 — six months after her booster shot — was the worst, she said.
"This was more of a body ache, feverish feeling," she said. "I felt laid out for about a week."
Why do some people get Covid so many times?
The Centers for Disease Control and Prevention identified more than 2.7 million Covid reinfections from September 2021 to December 2022 across a set of regions containing about 45% of the U.S. population. But because some states stopped tracking reinfections or never recorded them, it's not clear how common it is to be infected multiple times.
Doctors who study Covid say it's not surprising that some people have gotten Covid more than once a year, given how widely the virus has spread and how frequently cases surge.
"The virus continued to mutate, so it has a way of escaping immunity," said Dr. Miriam Merad, chair of the Department of Immunology and Immunotherapy at ​​Mount Sinai School of Medicine in New York.
There aren't always easy explanations for why a patient has gotten Covid many times, McComsey said, but a few factors could be at play. The most obvious is that if people are immunocompromised, their immunity from a prior infection is more likely to wane. 
Getting long Covid could also make people more prone to reinfection, she added, since it's associated with inflammation and blood clots. At least 10% of Covid cases have led to long Covid (defined as symptoms lasting at least 12 weeks), though the rate is higher among people who were hospitalized for their infection.
Merad, meanwhile, noted that because Covid can trigger inflammation in people with underlying health issues, that may contribute to severe symptoms even if the viral infection isn't aggressive itself. 
Like Clark, Kiah Williams — a 27-year-old personal trainer in Hemel Hempstead, England — thinks his work setting exposed him to more Covid than other people, given that his job requires in-person interactions in confined indoor spaces. 
Williams said his fourth infection produced just one symptom — a runny nose — and his fifth brought only a sore throat. 
'It really took a toll on my mental health'
Even with manageable, mild symptoms, several people said getting Covid five-plus times was mentally exhausting.
Each time Williams got sick, he had to take time away from the gym and isolate from his partner.
"Getting sick every other month, it really took a toll on my mental health," he said. "Not being able to even just sit with my partner, just be with her, just talk, because essentially I can't get her sick, well — it was just a lonely time."
Makenzie Boyle, a 28-year-old human resources administrator in San Francisco, went to the emergency room when she was infected with Covid for the first time in December 2020 and was diagnosed with pneumonia. A year later, Boyle was diagnosed with diabetes, which her doctor said was an effect of Covid — research has shown a link between the two conditions.
Boyle's third infection, though mild, exacerbated lingering symptoms from her first illness, such as fatigue and swelling in her extremities. Then after her fifth infection in June, she developed chronic kidney disease and chest pain that hasn't gone away, she said. (Studies have indicated that Covid can directly infect kidney cells, and consequently contribute to kidney disease.)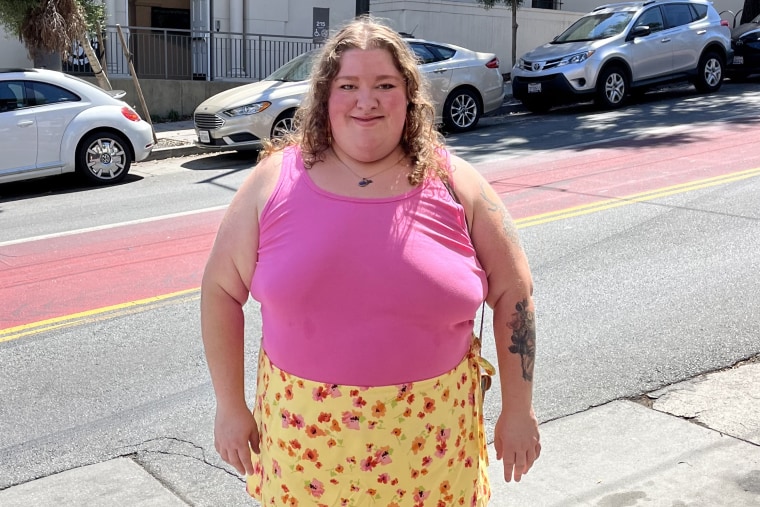 Boyle's manifold symptoms, combined with how frequently she has gotten sick, have led her to continue masking in crowded places and ask family members to take Covid tests before they see her. 
But those precautions can be isolating.
"Most of my peers are spending the weekends at the bar, at the club, out with friends, going to concerts, and I am by and large isolated and alone," Boyle said.
Her boyfriend, she said, is moving out of their shared home because he works in food service and they don't want to risk exposing her to another infection.
Reinfections do bring a new risk of long Covid, McComsey said: Each time someone gets Covid, it introduces another assault to the immune system that can result in long-lasting symptoms.
However, Merad said, young, healthy people shouldn't panic about getting Covid multiple times. 
"We are going to be reinfected, the same way we are reinfected by flu. But the most severe infection was the one that we observed when we were not vaccinated," she said. 
Emily said that after getting Covid five times, she feels less worried about the virus' threat.
"I don't want to stay inside to avoid it," she said. "It just seems like something we live with now."